Carrie Underwood posed in her bra on Instagram. The country music singer is promoting something new. She's taking a brief break from releasing new music. As Country Music Alley previously reported, Carrie announced the upcoming release of her greatest hits album on vinyl.
Also, she's gearing up for the special edition of her Christmas album, My Gift. In the meantime, CALIA by Carrie shared a brand shoot for an upcoming line. In the photo, the focus is on Carrie's incredible abs. Fans are not only loving the photo, but they're also loving the new merchandise from the popular athleisurewear line.
Carrie Underwood poses in bra on Instagram
On Saturday, September 25, CALIA by Carrie Underwood shared this rare shot of the songstress. Carrie Underwood posed in a bra on Instagram. This time, she's promoting her new line of sports bras, which are perfect for the fall. Carrie felt now was the right time to share them.
"Happy National Yoga Month!" the Instagram post reads. "The perfect way to celebrate? New CALIA pieces, of course! 🧘"

Carrie Underwood posed in a pewter-colored bra with matching yoga pants. She also made the Namaste sign in the photo. However, the central focus is on her incredibly taut abs, which she worked hard on. Still, it wasn't enough to capture her fans' attention.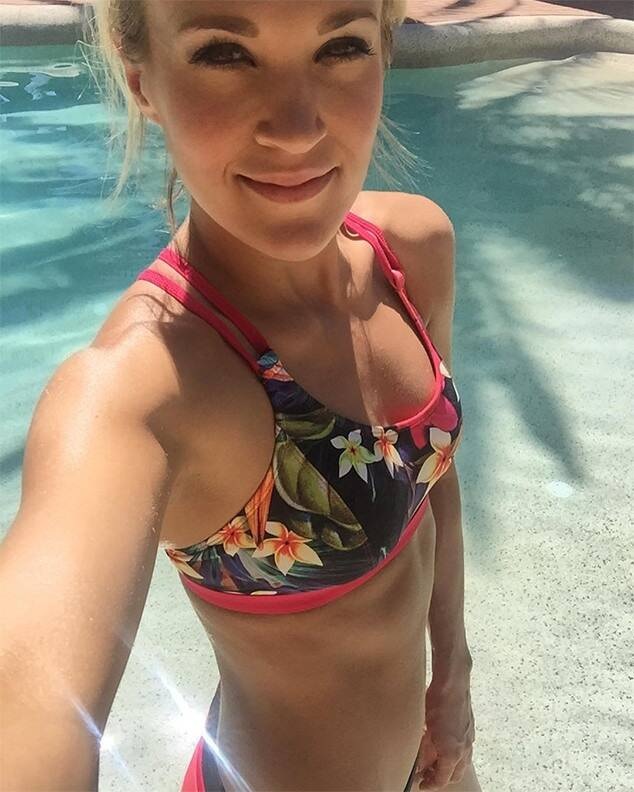 One user wrote, "The most perfect way to celebrate would be @runnergirlnicole yoga class in new CALIA!" to which Nicole responded, "@startingoverwithchristina thanks girl ☺️☺️" Two other users tagged Carrie Underwood fans so they could check out the post for themselves.
In a follow-up post, CALIA by Carrie revealed that this new line has a different bra for each day of the week. "Our sports bras are the ultimate daily go-to's! Which one is your favorite?" the caption read. Most fans said they love the Friday sports bra, which comes in a deep, rich purple color.
How she got those washboard abs
Carrie Underwood's abs are front and center on Instagram. So, it's important to know how she got them. It's rare when the "Jesus, Take the Wheel" singer posts a makeup-free photo from the gym or a bikini selfie. But every time she does, fans want to know how they can look like that.
Over the summer, Carrie Underwood shared a series of photos from her fishing trip. She wore a black-and-white zebra print bikini. "Feeeeeeshies! 🐟🐟🐟 #CatchAndRelease #JustSayinHi #Outdoors #LakeLife," the American Idol winner captioned the post. Fans didn't care about the fish. They wanted to know how she gets those six-pack abs.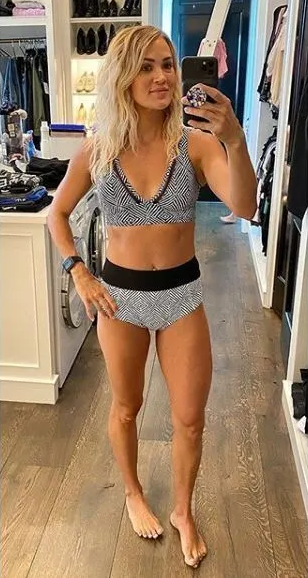 Carrie regularly works out with her fitness trainer, Eve Overland. There's not a day when Carrie skips a day or a workout. She incorporates both strength training and pelvic tilts into her workouts. Obviously, it's working for her.
Check back with Country Music Alley for more news on Carrie Underwood.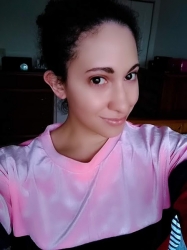 Latest posts by Chanel Adams
(see all)