Kelly Clarkson does her own take on popular songs. As fans know, the singer covers a different song each day on her syndicated talk show. "Kellyoke" has increased in popularity, especially amid the coronavirus pandemic. She proves why she became the first American Idol.
Fans check into the show each morning to see which genre Kelly will sing next. Her powerful vocals are the perfect match for country music, R&B, soul, pop, rock, and more. Now, the singer-songwriter is a putting new twist on the traditional Ted Talks that have grown in popularity. Find out why she's calling them Blake Talks.
Kelly Clarkson creates her own Ted Talk
Earlier this week, Kelly Clarkson shared a clip on Instagram. In the caption, the singer thanked her 5.3 million followers for coming to her Blake Talks. The two have returned to Season 21 of The Voice. In the clip, Kelly shared her thoughts on her fellow coach.
"So, this season, Blake has really decided to lean in hard on me about how I know nothing about country music," Kelly Clarkson explained in the video. "I'm close to just being done fighting about it. I'm allowed to love and appreciate and grow up on (by the way). I grew up three hours South of Blake Shelton."
The songstress had a convincing argument as to how she has ties to country music. After all, Kelly hails from Texas, which is another state known for its country artists and culture. She joked that she is "more Southern" since she was born farther South than him. Kelly also revealed that she grew up driving trucks and tailgating.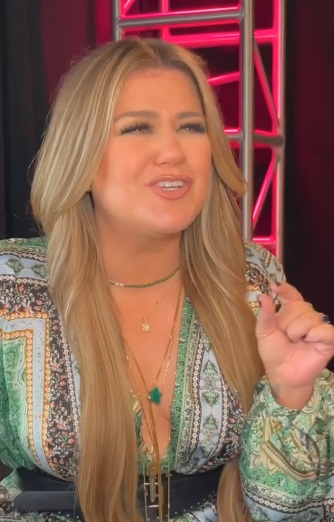 "Blake Talk," Kelly wrote in the caption. "Thank you for coming to my Ted Talk! Or should I say… my Blake Talk 😎 @BlakeShelton #TheVoice #TeamKelly #IKnowCountry"
Kelly Clarkson managed to turn a Ted Talk into a Blake Talk. TEDx Talk is the platform for speakers to present their ideas in under 18 minutes. Kelly managed to do that within at least one minute. Fans took to the post to share their thoughts on her Blake Talk.
Fans agree with The Voice coach
Most of the fans agree that Kelly Clarkson knows a lot about country music. Her credentials are strong, considering her connections. "Let's see, You had a hit duet with Reba, Jason Aldean, and did your own song with Vince Gill. I'd say you got good Country Credentials. ; )," one fan wrote. Another asked, "Do ya wanna be my country teacher? 😂"

However, one person shared that they're still on #TeamBlake. Another joked that the country singer "jumped ship and married the queen of Ska! 😂" A third said they don't like the banter between the coaches. They feel that they're a little too mean.
What are your thoughts? Do you think Kelly Clarkson knows a lot about country music? Or, do you think she has a lot to learn? Sound off below in the comments.
Check back with Country Music Alley for more news on Kelly Clarkson.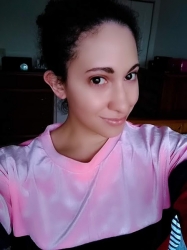 Latest posts by Chanel Adams
(see all)