Kelly Clarkson got Blake Shelton and The Voice coaches to sing a little soul. Season 21 premiered in an epic way on Monday, September 20. All of the coaches took the stage for a fiery performance.
The show premiered earlier this week. The coaches got things started with a little bit of soul. According to fans, Kelly is the queen of soul. They feel that she does the genre justice. So, what happens when she puts her fellow coaches up to the test?
The Voice coaches gather together for a soulful collaboration
Blake Shelton, Kelly Clarkson, Ariana Grande, and John Legend kicked off the big show with a little soul music. They performed their rendition of Sam & Dave's "Hold On, I'm Coming." As Country Music Alley previously reported, Kelly and Ariana sang their version of Aretha Franklin's "Respect."
Blake and John were the first to perform together. They sang back and forth on the 1966 Sam & Dave hit. Then, Kelly and Ariana shared the stage with the classic Aretha song. The group later reunited by mashing up the two songs.
Ariana showed that she has a little country inside of her. The "Thank You, Next" singer wore a hot pink tank top with matching bell-bottoms and full-length gloves. She topped off her look with a long pearl necklace and a cowboy hat.
This is her first time serving as a coach on the show. Earlier this year, the songstress shocked fans when she announced that she was joining the panel. Ariana replaces former coach Nick Jonas, who served during Season 20. She seems to be fitting in just fine with her fellow coaches.
It's the perfect platform for the petite singer. Ariana will attract a whole new group of fans. Also, it might help her creatively. Fans already enjoy seeing Kelly and Ariana sing and interact together on the NBC singing competition.
Blake Shelton and Kelly Clarkson are seasoned coaches
As for Kelly Clarkson and Blake Shelton, they're both tenured coaches. Blake has been on the show since its inception. Kelly Clarkson and John Legend have become familiar faces on the show. The "Behind These Hazel Eyes" singer coached eight seasons, while the "All Of Me" star coached six seasons.
There have been many celebrity coaches over the years, including Maroon 5's Adam Levine and Gwen Stefani. The show has attracted its share of stars. It's also made stars out of the contestants they helped coached. Some of them have gone on to have successful music careers.
The Voice has become a four-time Emmy-winning show. Season 21 continued on Tuesday night with more blind auditions. The show airs on Monday and Tuesday nights at 8 p.m. ET on NBC. Check back with Country Music Alley for more news on Kelly Clarkson.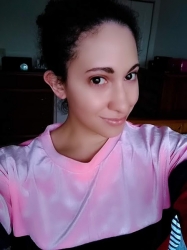 Latest posts by Chanel Adams
(see all)