Blake Shelton shared the real reason why he rocked a mullet. As fans know, the country singer had a very different hairstyle in the early days of his country music career. Blake is currently promoting the deluxe version of his Body Language album.
Last week, he dropped the new single "Come Back as a Country Boy." Blake made it clear that he's still a country boy, whether he's living at his ranch in Oklahoma or he's in Los Angeles with his wife Gwen Stefani. Though he's changed in some ways, he's still country on the inside.
Read on to find out why he rocked the mullet before.
Blake Shelton talks about his mullet days
On Wednesday, September 8, Blake Shelton shared a TikTok video that addressed the story behind his mullet. In the short clip, the country superstar shared a series of snapshots of when he rocked the mullet in the past. Blake Shelton wore an unconventional hairstyle during the early days of his career. In the background, the song "Mama Said" by Lukas Graham played.
"Mama said!!!!! #fyp " The "Minimum Wage" star captioned the video.
The TikTok video shows what Blake Shelton looks like these days. He has his usual salt pepper and gray hairstyle. In the photo, The Voice coach wore a beige jacket over a blue plaid shirt and denim jeans. Blake also rocks scruff like he usually does.
Gwen Stefani gave her husband a haircut during the height of the coronavirus pandemic. Unfortunately, it didn't go well as planned. The couple quarantined at Blake's Tishomingo ranch with her two sons. It's also the property where the couple got married in July 2021.
Right now, they're enjoying as much time as they can get together. Gwen and Blake embarked on their Honeymoon World Tour. Blake just wrapped up his Friends and Heroes Tour. Meanwhile, Gwen is gearing up for the return of her Just a Girl residency in Las Vegas.
Didn't like his mullet
Earlier this year, Blake Shelton told People that he wasn't crazy about his mullet. It's probably because only his mom thought he looked good with one. The artist reflected on his career and the fashion mistakes he made along the way.
"I would have told that kid, 'Hey man, the mullet's not as cool as you think it is,'" Blake Shelton told People in April. "And I would have told myself to get more rest back then. When I started I was 24 and lived life to the max back then. It's probably why I ran out of battery so soon."
What are your thoughts? Do you like Blake's mullet? Or do you like him without it? Sound off below in the comments.
Check back with Country Music Alley for more news on Blake Shelton.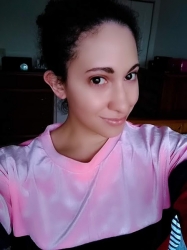 Latest posts by Chanel Adams
(see all)