Luke Bryan is getting ready to host the 55th Annual Country Music Association Awards. It will be his first time hosting the live event. The country singer will replace Carrie Underwood and Brad Paisley, who are usually the hosts. It's also the first time in two decades that a CMA host has gone solo.
He's already gotten some practice with being in front of the camera thanks to his ongoing judging stint on American Idol. Before then, Luke answered many questions about the biggest night in country music. He even referenced his previous hosting experience, which makes him the perfect fit for this new gig.
Blake Shelton "can't ruin my moment"
In a new interview, Luke Bryan joked that both Blake Shelton and Dierks Bentley "can't ruin my moment like they used to." He last hosted the ACMs alongside the "Minimum Wage" from 2013 to 2015. Shortly thereafter, Dierks Bentley subbed for Luke. Since then, Luke has had a big presence on American Idol.
When he's not judging on the singing competition or performing on stage, he can be found on Instagram. Luke Bryan has amassed 5.9 million followers. Sometimes his mom LeClaire and his wife Caroline will join in some of the shenanigans. His mom will only join in on the fun if Luke's wife is with her.
They love to film pranks and practical jokes that they do one another. Taste of Country asked Luke Bryan whether the ladies will appear during his monologue, or in one of his performances.
"I tried to make that happen, but we had some stuff come up," he said laughing with the emphasis being on trying. "Maybe next year."
Luke isn't just hosting the event. He's also performing his new song "Up." He is also nominated for the Music Event of the Year category. This should be an exciting night for the country star.
Luke Bryan had another important role
Before the CMA Awards, Luke Bryan had another very important role. As Country Music Alley previously reported, he attended his niece Jordan's wedding. During the ceremony, he honored his late sister and brother-in-law. Not only was it a happy occasion for the couple, but also for the country superstar himself.
"To get to walk Jordan down the aisle was the coolest, literally one of the most emotional things I've ever done," Luke Bryan told ABC News during the special, Backstage Pass: Countdown to the CMA Awards.
He walked his niece down the aisle before Til joined them. Then they made their way down the aisle as a trio. They honored both Kelly and Lee's memory at the wedding in "pretty powerful" ways. They had two empty chairs left for them and their wedding bands were attached to Jordan's bouquet.
The 55th Annual CMA Awards broadcasts live on Wednesday, November 10 at 8 p.m. ET on ABC.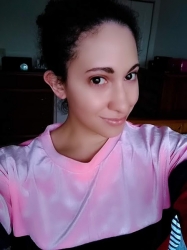 Latest posts by Chanel Adams
(see all)