On Thursday, November 18, Mickey Guyton asked her followers and fans for prayers. The 37-year-old took to Twitter to share that her 9-month-old son Grayson was in the intensive care unit. At the time, she did not share the details of his health crisis. She only asked fans to pray for her son.
According to Mickey, doctors were not sure what was wrong with him. The country singer admitted that she doesn't often use social media to do something like this. But she was desperate and needed prayers. Mickey shares her young son with her husband Grant Savoy.
What happened to little Grayson?
Mickey Guyton did not share details of his medical mystery. The "Love My Hair" singer was understandably shaken up by this event. For most new moms, it can be unnerving to have their little one in the hospital. The breakout star did not reveal what happened to Grayson and what led to his being admitted to the ICU.
"I normally don't do this but my son is being sent to the icu [SIC]," Mickey Guyton tweeted. "The doctors don't know what's wrong. Please please pray."
Many of her fans and followers took to her tweet to send prayers to the singer. They also sent her well wishes and encouraging messages. This comes after Mickey shared a photo of Grayson celebrating his first Halloween last month. He dressed up as an astronaut.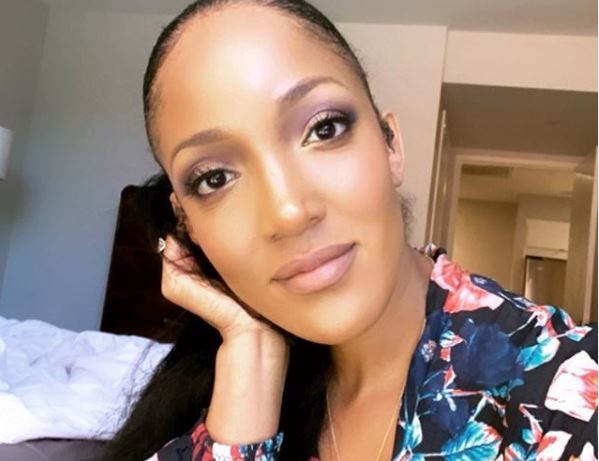 In the adorable Instagram post, he wore a silver spacesuit that featured a jetpack. Mickey could not get over this little milestone. "Got Gray his first Halloween costume. I am officially done with my little rocket man. 👩🏽‍🚀🚀🎃🥺," she captioned the sweet snapshot. Earlier this year, Mickey told People in 10's Andrea Boehlke what she thinks Grayson will turn out like as he gets older.
"So far, I think he's going to be a very calm, independent child," she said. "Like he definitely likes his autonomy. He's really sweet, he likes to eat. I think he's gonna be tall. He's really just a sweet, sweet baby."
Mickey Guyton shares an update on her son
On Saturday, November 20, Mickey Guyton took to Instagram to share a health update. The "Better Than You Left Me" artist shared a series of posts that revealed the reason behind his ICU admission. Grayson first fell ill on Thursday, November 11, which eventually led to the trip to the ICU. The doctor diagnosed the 9-month-old with a "severe stomach bug."
"Seeing my baby boy like this was truly terrifying," Mickey Guyton wrote on the slideshow posted to Instagram. "A pediatric doctor named Dr. Grace stayed by Grayson's side the entire time we were in the er, discovered the problem, and help create a plan to heal baby Grayson."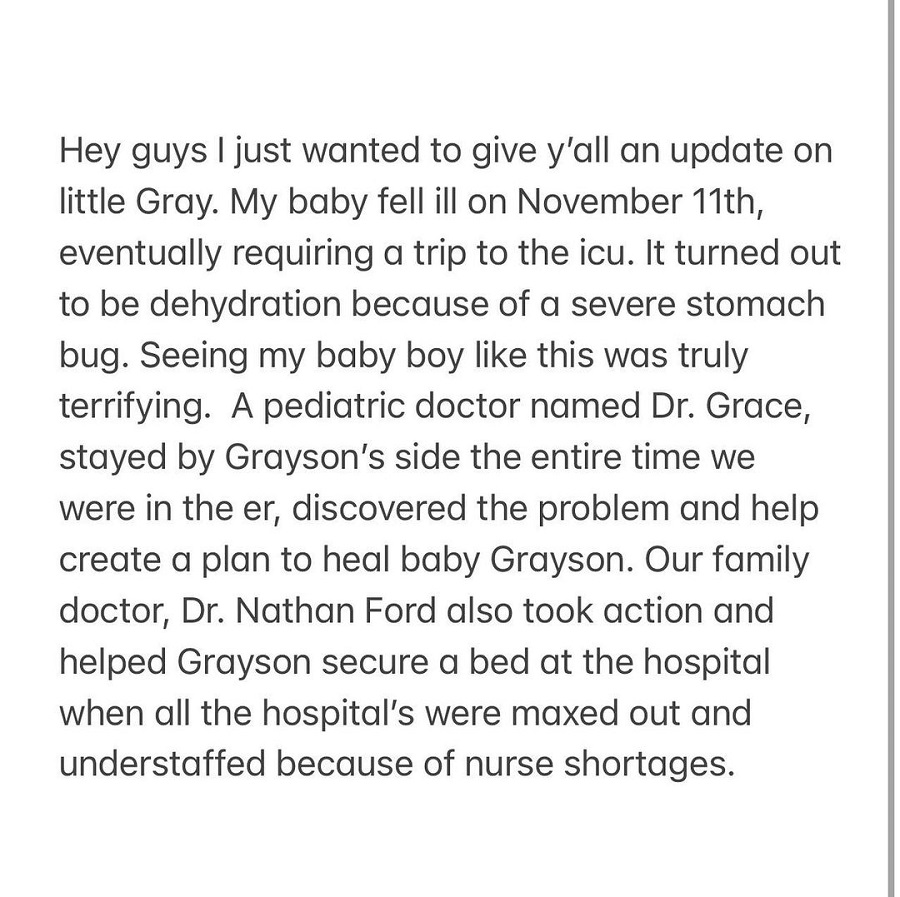 She also credited Dr. Nathan Ford for making sure that Grayson got a hospital bed. Due to the ongoing COVID-19 pandemic and the nursing shortage, "all the hospitals were maxed out and understaffed," Mickey noted. She now feels good knowing that her son will recover from this horrific ordeal. The singer said that Grayson is "doing much better" and his "signs are stable and improving."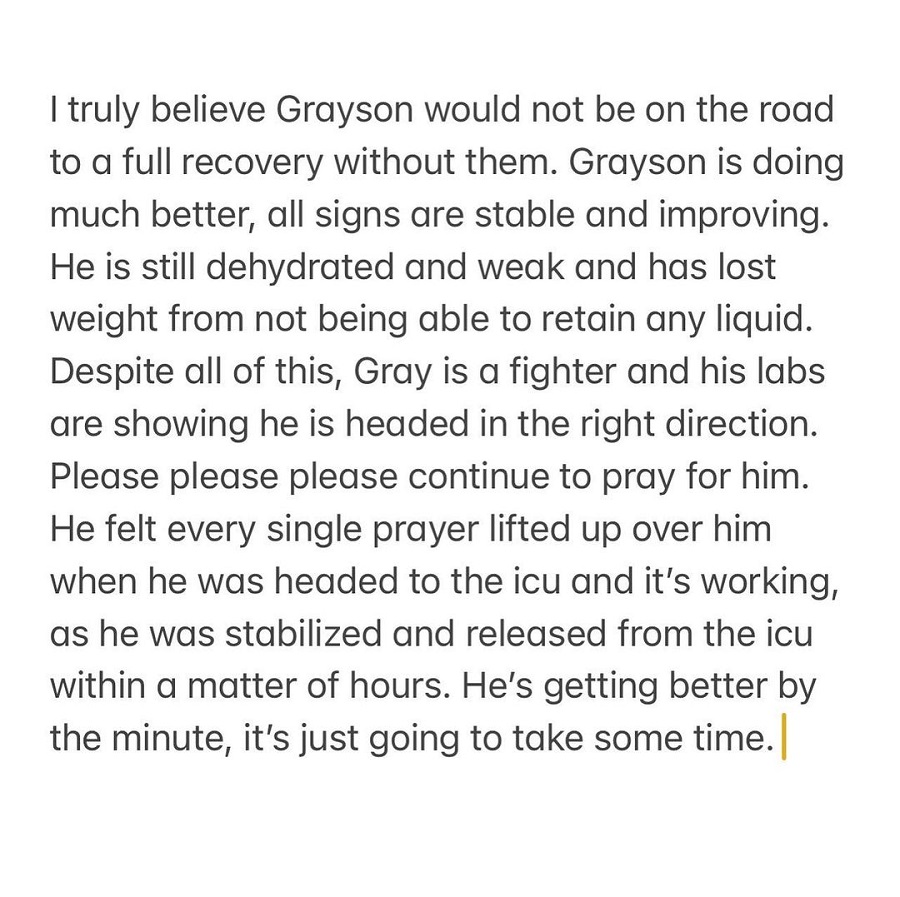 However, it will take some time. Her little one is still "dehydrated" and "weak." He also "lost weight" from "not being able to retain any liquid." But Mickey believes that her son is a  "fighter" and is "headed in the right direction." She asked for continued prayers during this time.Grayson was already released from the ICU bed. Thankfully, her little one is okay. We wish him a speedy recovery. Check back with Country Music Alley for more news on Mickey Guyton.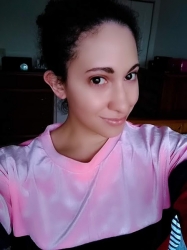 Latest posts by Chanel Adams
(see all)