Over the years, Dolly Parton saw many of her dreams come true. She became a legendary country singer. Yet, she never thought this day would happen. The singer is adding more accolades to her already impressive resume.
The 75-year-old songstress received three new certificates in Nashville, Tennessee on Thursday, December 16. Dolly posed with each of the certificates next to her. She wore a red floral printed dress that featured sheer sleeves. The "Jolene" singer wore her signature blonde bouffant hairstyle and a full face of makeup for the special occasion.
Breaks three world records
The Guinness World Records presented her with these awards. Two of them for the most decades (7) and the most No. 1 hits (25) on the Billboard U.S. Hot Country Songs chart, for a female artist. She also broke a world record for having the most hits on the chart. Around 109 songs made it to Billboard's list. The singer achieved some of her dreams, even those she never imagined.
"This is the kind of stuff that really makes you very humble and very grateful for everything that's happened," Dolly Parton said in an interview with the organization, as quoted by People. "I had no idea that I would be in Guinness World Records this many times! I am flattered and honored. I've had a lot of people help me get there. Thank you to all of you and all of them for helping me have all of this."
Dolly is counting her blessings. She's able to do what she loves for a living because of her talent, grit, hard work, and success. Dolly added that she's "so fortunate to see my dreams come true," and she wants to continue working in the industry. She warned: "You're going to have to knock me down to stop me!"
Dolly Parton continues to top the country music charts
The singer first started writing songs in 1967. She released "Dumb Blonde" and "Something Fishy." As of lately, she achieved success on the Billboard list with her collaborations with Reba McEntire for their song "Does He Love You" and Michael Bublé for their holiday duet "Cuddle Up, Cozy Down Christmas." Her latest singles brought up the total number of decades in which she topped the charts.
According to the organization, Dolly's latest titles join her previous record for having the most decades with a Top 20 hit on the U.S. Hot Country Songs chart (6), which she received in 2018. Dolly has no plans to slow down anytime soon. She will be joining the seventh and final season of Grace and Frankie.
This will give fans of the film 9 to 5 the reunion they've been waiting on for years. Dolly will star alongside her co-stars Lily Tomlin and Jane Fonda. What are your thoughts on her latest world record? Sound off below in the comment section.
Check back with Country Music Alley for more news on Dolly Parton.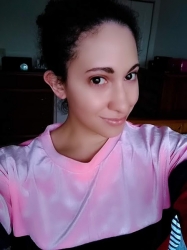 Latest posts by Chanel Adams
(see all)