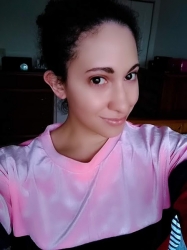 Latest posts by Chanel Adams
(see all)
Country Music Alley previously reported on Gwen Stefani's doggy date. However, fans are calling out her husband Blake Shelton. They want to know why he's hiding in her photos. The No Doubt singer was snapping selfies with her dog, Gingerbread.
While most fans praised her glowing skin and adorable doggy, others couldn't help but notice something peculiar going on. They think the "God's Country's" singer was hiding in the background. Some of them noticed a man lurking around in the background. Gwen claimed that she was having a case of puppy love, but maybe she was smitten because her husband was around?
Gwen Stefani posts innocent photos with her dogs
On Monday, January 24, Gwen Stefani posted a carousel of photos from her doggy day. She hung out with her puppy Gingerbread on her lap. The beautiful blonde singer wore her typical white tank top and jeans, which she pairs with natural makeup and gold jewelry. She laid around with her dog and enjoyed French fries.
The series of selfies also showed Gwen posing with her dog. She even played peekaboo with him. The "Slow Clap" singer made sure all of the attention was on her dog and her beautiful complexion. The shots were taken from their backyard in their new home.
"Sundays with gingerbread ❤️ gx," Gwen Stefani captioned the post.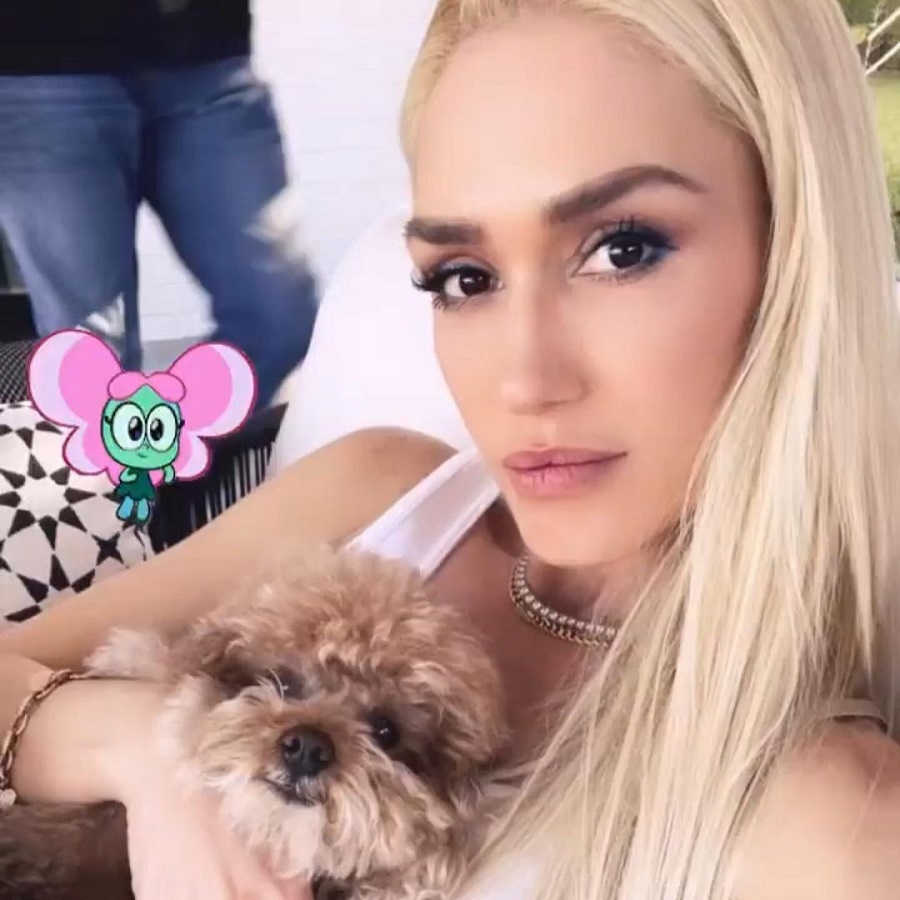 However, some fans couldn't help but notice someone in the background of the first photo. Gwen snapped a casual moment with her husband, Blake Shelton. One quick glance at the photo and you may miss it. If you take a good look at it, you'll see someone in a black shirt and denim jeans, which is Blake's signature outfit.
"I can see Blake in the other room curing stuff."
"I spy Blakey in the background."
"Beautiful -and is that Blake in the background??"
However, there were some trolls in the comment section. They spread rumors that Gwen cheated on Blake and now they're divorcing. Of course, those rumors are unfounded. It sounds like people are trying to stir up trouble.
Has respect for Blake Shelton
Gwen Stefani and Blake Shelton clearly spend a lot of time together. They also make sweet music together.  The couple has been affectionate on social media ever since their July 2021 wedding. In the holiday-themed radio show From Apple Music With Love, Gwen said she respects Blake as an artist.
"I had this fantasy of writing a song with [him] or doing something," Gwen Stefani said on the podcast. "At that time of my life, I was really searching for my next music, what I would do. I was really trying to be inspired. The fact that I got to be on one of your songs, that you asked me to be on a song, was my fantasy. Dreams come true, guys. Christmas miracles happen to people!"
Do you think Blake was hiding in Gwen's post? What are your thoughts on the wild rumors? Sound off below in the comment section. Check back with Country Music Alley for more news on Gwen Stefani.