Gwen Stefani has a huge announcement for fans. She shared what she's been cooking up lately. It looks like she also threw a dig in at her ex-husband, Gavin Rossdale. The No Doubt singer is the next to have her own cosmetics brand.
It's no secret that fans love Gwen's red lips and darker eyeliner. She's rocked the look since the '90s. Gwen's timeless beauty is something she's looking to cash in. Gwen is teaming up with Trend Mood to unveil her own beauty brand called GXVE. Read on to learn more about her new venture and for more.
Gwen Stefani announces new makeup brand
On Saturday, February 19, Trend Mood shared an Instagram post that featured a picture of Gwen Stefani wearing her black rhinestone blouse and red lipstick that she previously wore in a recent picture on her respective Instagram account. The company shared the news of GXVE by Gwen Stefani. They teased what Gwen Stefani has been cooking up lately.
"She filed a trademark for eyeshadow, blush, concealer, foundation, face powder, bronzer, brow products, eyeliner (of course!), mascara, lipstick, lip gloss, lip balm, primers, blotting paper, makeup remover products, nail products and more… (info might change)," the Instagram post reads.
Gwen Stefani's new cosmetics brand will debut in March 2021. Fans can follow Trend Mood for the latest updates. Years ago, Gwen collaborated with Urban Decay as part of her L.A.M.B. makeup line. She's also using the same font and "Harajuku style" for her new venture.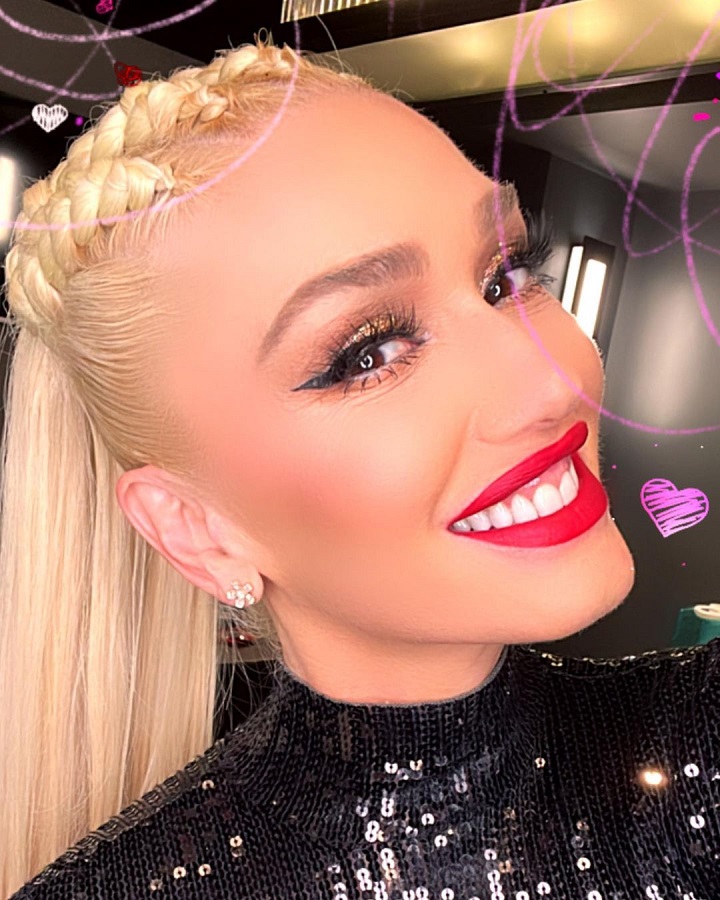 Gwen Stefani also took to her Instagram to make the announcement. She shared a mysterious clip of herself wearing gold bangled bracelets that featured the name of her three sons along with "Amen," "Faith," and "Harajuku." The camera panned on the word "GXVE."
"It's time to GXVE 🖤🤍 🖤🤍," Gwen Stefani captioned the post. She encouraged her fans to sign up through the link via her Instagram bio.
Taking a dig at Gavin Rossdale?
This comes after the news that Gavin Rossdale is filming a new cooking show. Like celeb-fronted makeup brands, celebrity cooking shows are a dime a dozen these days. Selena Gomez and Paris Hilton had their own cooking shows. Victoria and David Beckham's son Brooklyn announced his new series, even though he can't cook.
Now, Gavin Rossdale is the next to front his own cooking show. In his upcoming show called E.A.T, he will invite celebrity friends for a three-course meal. At least the musician knows how to cook and is passionate about it.
It seems like Gwen Stefani took a dig at the Bush frontman by sharing what she's been "cooking up" in Trend Mood's Instagram post. The play on words is certainly a coincidence.
What are your thoughts on Gwen Stefani's new makeup line? Are you excited? Do you think she took a dig at her ex with this news? Sound off below in the comment section.
Check back with Country Music News on Gwen Stefani.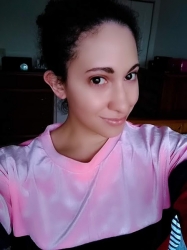 Latest posts by Chanel Adams
(see all)