Gwen Stefani has a new project with her son. She celebrated their family's latest milestone. The singer wanted to celebrate her son, while she teased her new project. Gwen and her husband Blake Shelton have been celebrating a lot of milestones lately.
They just celebrated the five-year anniversary of their family Christmas tradition. Meanwhile, Gwen has been busy working on some new projects. She recently announced that she is launching her own cosmetics line. She also debuted her new eyewear line earlier this year.
No Doubt singer celebrates her son
Her son Apollo just turned eight years old. Of course, Gwen Stefani went all out for her son's birthday. She invited fans into her home as she shared videos from their house party that she threw for him. Apollo is already the coolest kid in the world. He might be the coolest kid in all of California.
After all, he has Gwen Stefani as his mother. As fans know, she shares Apollo with her ex-husband, Gavin Rossdale. His birthday party included a football-themed tiered cake, a scavenger hunt, and strobe lights. It was quite the house party for a young boy. Gwen also celebrated her brother Todd, whose birthday was on the same day. She shared a clip of him singing at the birthday party.
When you have superstar parents like Gwen Stefani and Blake Shelton, you have all the entertainment that you need. She took to her Instagram Stories to share the clips from his special day. Gwen wore a shirt that she wore for the special event. It featured an illustration of one of her kids and their entire family, including Blake Shelton.
Gwen Stefani also used this opportunity to tease her exciting new project. She included her sons' names in the cryptic post she shared on Instagram. Does that mean she's collaborating with her kids? Fans have been dying for new music from the pop star lately.
Is Gwen Stefani collaborating with her sons?
Gwen Stefani took to Instagram to share a mysterious video that showed a stack of gold bangle bracelets on her wrist that featured her sons' names. The bracelets also included the names, "Harajuku" and "GXVE," which is the name of her new cosmetics line. It doesn't sound like she's collaborating with her sons anytime soon. However, she could be so inspired by them that she might name some of the shades after them.
Regardless, Apollo received a lot of love on his special day. The football-themed house party included a table filled with presents. There was also merchandise from the Arizona Cardinals. The party lasted well into the night. Apollo enjoyed many of the activities that took place.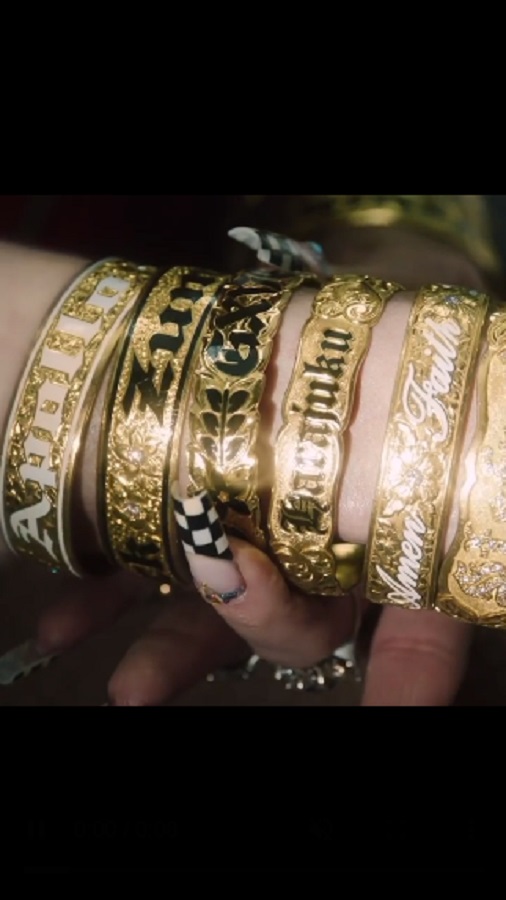 Gwen Stefani didn't do all the work by herself. Blake helped set up a football-shaped piñata and laser tag with colorful lights. This comes after Gwen shared a clip of her and Blake kissing Apollo at their July 2021 wedding. What are your thoughts on Apollo's birthday party? Sound off below in the comment section.
Check back with Country Music Alley for more news on Gwen Stefani.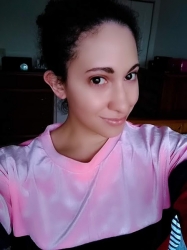 Latest posts by Chanel Adams
(see all)