Gwen Stefani showed off her most dazzling look yet. The No Doubt singer took the stage at the RodeoHouston on Tuesday, March 15. She was supposed to perform at the event two-and-a-half years ago. However, it got pushed back due to the COVID-19 pandemic.
Gwen made her grand return to the stage. Fans wondered if she was going to perform her pop hits or country songs on her own. She did not disappoint with her attire and her performance. The 52-year-old sparkled in a white cowgirl outfit, which consisted of gold fringe, colorful embroidery, and ripped leg-baring shorts.
Popstar adds edge to cowgirl look
Gwen Stefani added some flair to her cowgirl look. She paired it with fishnet stockings, white cowgirl boots, signature red lipstick, and winged eyeliner. Earlier this month, the singer celebrated the release of her GXVE Beauty cosmetics brand. Gwen took to her Instagram account to reveal that Jeremy Scott designed the outfit, which she previously wore for her Las Vegas residency.
She knew she had to wear it for her appearance at RodeoHouston. Prior to her headline performance, she spoke to RodeoHouston Unplugged hosts Mark and Jay O'Shea.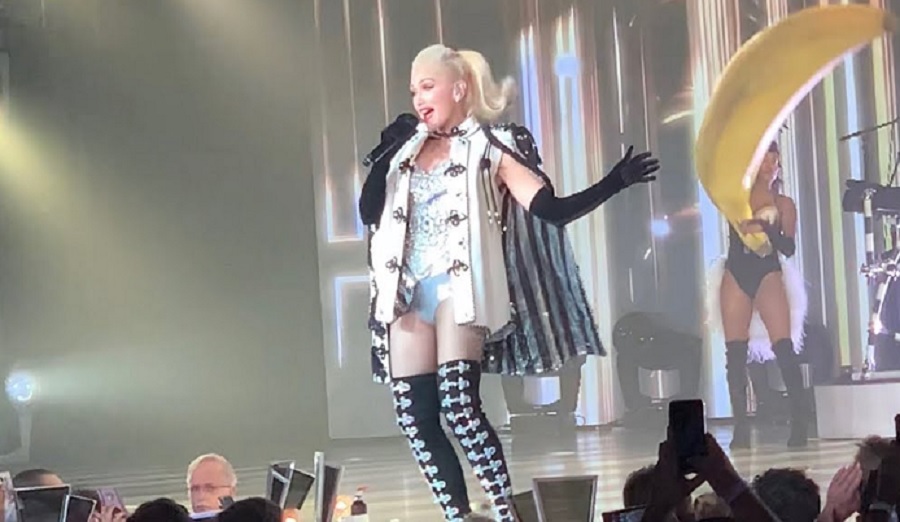 "I just did Vegas for two years and in the fifth part of the show I go into a costume sort of like this — in the show, I'm talking about how I fell in love with Blake [Shelton] and it was this joyous time in my life," Gwen Stefani explained. "So this [outfit] was actually part of that costume, I had two made and this is a different variation on that one, but I never wore it, so I was like, 'Oh my gosh, that's perfect for the rodeo', so then I just made some shorts."
Gwen Stefani stole the show with her performance. Fans have been raving about it on social media. RodeoHouston took to its official Instagram page to share a photo of her on stage at the event. Check out the photo for yourself here and let us know your thoughts.
Gwen Stefani put on an "amazing" show
Most of the fans took to the comment section. Some of them praised her performance. Others talked about her look.
"The best!!!!! She was amazing! Maybe my favorite rodeo so far."
"The best rodeo performance EVER!"
"Freaking AmazeBalls!!!! I sang and danced the whole time!!!! Thank you Thank you Thank you!!!!!"
"It was an amazing show!!! great way to come back rodeo."
"She was awesome!!"
Gwen Stefani just added another event to her busy summer schedule. She will perform at the 2022 Hollywood Bowl. The singer will team up with the Los Angeles Philharmonic Association to sing a medley of her hit songs, including "Don't Speak," "Hollaback Girl," and "Used to Love You." The performance will take place on June 3, 2022.
Did you catch Gwen Stefani's performance at RodeoHouston? What are your thoughts? Sound off below in the comment section. Check back with Country Music Alley for more news on Gwen Stefani.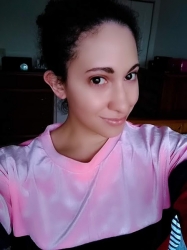 Latest posts by Chanel Adams
(see all)