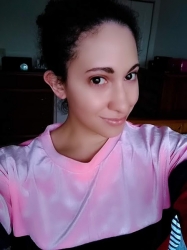 Latest posts by Chanel Adams
(see all)
Blake Shelton revealed that he's proud of Gwen Stefani's latest accomplishment. The No Doubt singer is gearing up for the launch of her new cosmetics brand. Her hubby just congratulated her on her new venture. The 45-year-old took to his Instagram Stories to talk about her new makeup line, GXVE Beauty.
He shared the singer's promo video to his Instagram Story. Blake also included a sweet message for his wife. Gwen has been counting down the days until it's available online and in Sephora. She's been waiting for this moment all her life and Blake knows that.
See his sweet message for Gwen Stefani
Blake Shelton took to his Instagram to post an encouraging message for his wife. "Congratulations @gwenstefani," he wrote, "you did it!! I KNOW how you hard you've worked hard on this for several years now. So happy for you. [SIC]"
In addition, he took to his Instagram feed to share his love once again. This time, Blake Shelton shared one of Gwen Stefani's never-before-seen footage from her GXVE line. It shows her showing her appreciation for red lipstick.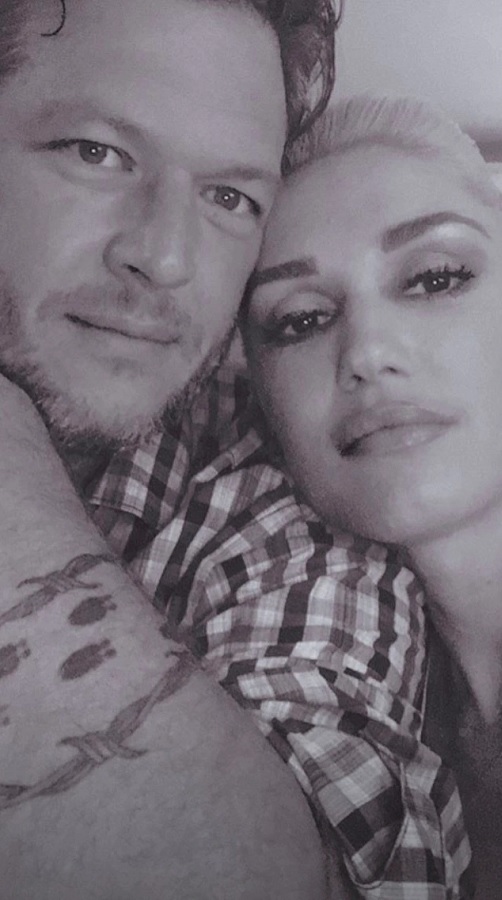 "I'm so incredibly proud of you @gwenstefani!!!!" Blake Shelton wrote. "Y'all get ready.. tell everyone you know.. @gvxe is coming!!!!!"
Fans took to the comment section to share their thoughts. Most thought it was sweet that he shows appreciation for his wife's new venture. Others love the support he has for a cosmetics line. Fans love seeing the couple interact on social media.
"so supportive omg it's what gwen deserves 🥺❤️ im ready to GXVE."
"Best supportive, loving husband Blakey! ❤️😍"
"We love supportive husband!!! AND WE ARE READY."
"what a supportive husband!!! i can't handle it!!! ❤️❤️❤️❤️🥺🥺🥺🥺🥺🥺"
"❤️❤️she is the best!! Awesome buddy !! All the husbands got to step our game up!!! LOL!!👏👏👏"
"Most supportive husband🥺❤️❤️ So ready for #GXVE"
Blake Shelton tells fans to get ready
Blake Shelton reminded fans to get ready because GXVE Beauty is finally here. This came after Gwen announced the launch of her cosmetics brand on Instagram. The entire line is now available online for purchase. It will officially drop in stores on Thursday, March 10.
The pop star traveled to Anaheim, California to celebrate the occasion. She chose Mama Cozza's Italian restaurant as the venue. This place is special to her family since it's where her parents had their first date. Gwen has been sharing a lot of content on her Instagram Stories.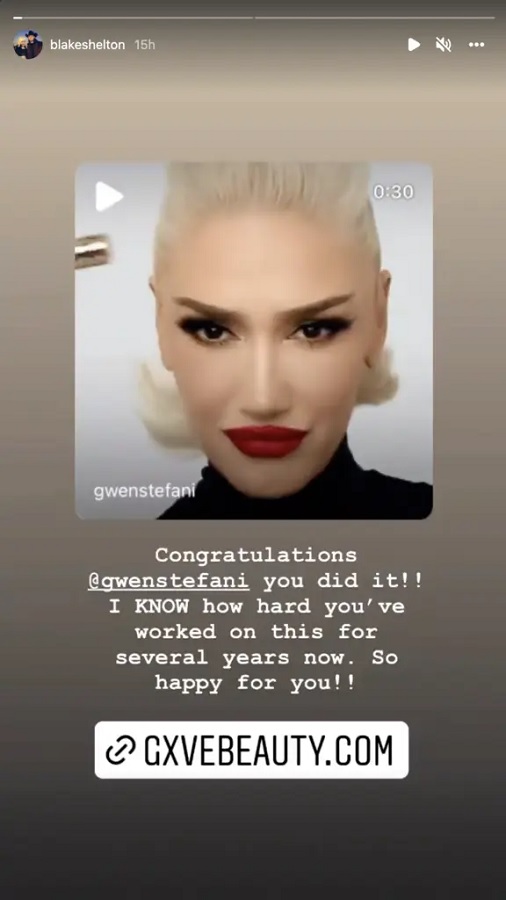 She also revealed that Blake Shelton and her sons baked her a chocolate cake. The mom of three loved makeup for most of her life, which inspired her to start GXVE Beauty. She wanted to become a makeup artist. However, her dreams led her to become one of the biggest acts in the world.
What are your thoughts on Blake Shelton supporting Gwen's new venture? Sound off below in the comment section. Check back with Country Music Alley for more news on Gwen Stefani.