Gwen Stefani put on a fashion show for her fans. In a new video posted to Instagram, the style icon experimented with different looks. From there, fans shared which ones they like the best. Gwen has been finding creative ways to share TikTok and Instagram Reels.
The No Doubt star has become known for her killer sense of style. She has pulled off almost every fashion trend and style over the years. The 52-year-old still got it even if her own kids don't think so. This comes after she showed off her latest transformation into a colorful outfit for one of her concerts.
Blake Shelton's wife puts on a fashion show
Mrs. Shelton posted a new Instagram Reel. On Friday, April 8, Gwen Stefani shared clips of herself wearing various outfits. Of course, she had to incorporate fringe into some of her looks. The video featured the blonde beauty wearing everything from a rose gold sparkly mini-dress to a red fringe dress and a yellow plaid pantsuit and a daring black jumpsuit with a plunging neckline.
"a little fringe and @gxvebeauty go a long way 💋 #Fashion #Beauty," Gwen Stefani captioned the post.
By the looks of the post, it looks like she's cooking up something for GXVE Beauty. She dropped a major hint about her new beauty brand. Gwen could be taking part in her own photoshoot for her own beauty brand.
This comes after she teased the upcoming merchandise collection. Fans want to get their hands on the GXVE hooded sweatshirt and matching jogger set. They've been wondering where Gwen Stefani has been hiding this merchandise lately.
She's finally delivering on their demands. The songstress previously took to Instagram to reveal that she got their messages. She shared the launch date for the upcoming merchandise. Now, she has fans picking out her outfits for her after she gave them this impromptu fashion show.
Gwen Stefani fans share their favorite looks
In her latest Instagram post, Gwen Stefani fans stormed the comment section to praise their favorite pop star. Most of them raved over her beauty. They can't believe how ageless she looks. Meanwhile, others shared which outfits they like the most.
"ALL THESE LOOKS OMG."
"Black outfits are my favorites. ♥️"
"The first one tho. 🔥🔥🔥❤️❤️❤️"
"The black outfits. 🔥"
"The first and last one. ❤️❤️❤️❤️❤️"
It's unclear which outfits Gwen Stefani is going to wear in her new ad campaign. She also didn't confirm whether it was for an upcoming photoshoot. Just by the looks of the post and caption, it looks like it's headed that way. Sound off on your favorite looks in the comment section below.
Check back with Country Music Alley for more news on Gwen Stefani.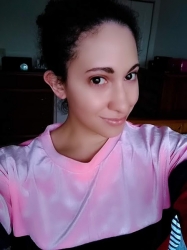 Latest posts by Chanel Adams
(see all)