Blake Shelton burned up the studio at The Kelly Clarkson Show. The country singer performed his new song "Come Back as a Country Boy" on Friday, April 8. He's been actively promoting the song on social media. Blake found clever ways to get fans listening to the hit.
He previously shared an Instagram Reel of him getting ready for spring. The musician couldn't wait any longer. He wanted to take his tractors and plow them into the ground. For Blake, it was already the start of planting season.
It also led to a heavy debate on his Instagram post. Blake is reminding fans once again that he's a country boy.
Blake Shelton burns up The Kelly Clarkson Show
Kelly Clarkson lent Blake Shelton the stage at The Kelly Clarkson Show. He performed his latest single that's already burning up the charts. However, that hasn't stopped him from promoting it non-stop on social media. Kelly made a joke about her fellow The Voice coach while introducing him.
"Sure, my next guest has dissed me in public and stoked some serious bickering, but I know deep, deep, deep, deep, deep, deep down he adores," Kelly Clarkson said. "Just gotta dig for it."
She introduced him to the stage. Blake Shelton performed alongside his band and backup singers. They nearly burned down the studio with the fiery performance, which included flashing lights. He performed his foot-stomping rendition while fiery embers glowed from behind him.
"Come Back as a Country Boy" is the latest single from the deluxe version of his new album, Body Language. Blake Shelton is really into this song and you can tell from his performance. He doesn't get sick of performing it yet. The anthem is inspired by his country boy lifestyle and was written by Jordan Schmidt, Josh Thompson, and Michael Hardy.
The meaning behind "Come Back as a Country Boy"
Blake Shelton previously revealed the meaning behind his new song. In his statement, he explained exactly who this song is for. Blake had that specific person in mind when he first recorded the song in the studio. While he no longer writes his own songs, he still felt a deep connection to this one.
"I think this song is an anthem for everyday hardworking country people out there," Blake Shelton said, per Country Now. "We have so much pride in who we are and what we do that, if we ever died and got the chance to live life over again, we probably wouldn't do it if we couldn't be country."
In November 2021, the Oklahoma native released an epic music video that's unlike anything he's done before. The video shows Blake Shelton rising from a fire ignited by an asteroid that lands on earth. From the moment he rises from the fiery ashes, Blake sings, "When I die, I wanna come back as a country boy."
What are your thoughts on Blake Shelton's performance? What's your favorite song from Body Language? Sound off below in the comment section. Check back with Country Music Alley for more news on Blake Shelton.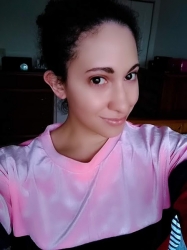 Latest posts by Chanel Adams
(see all)