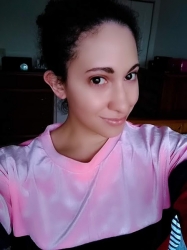 Latest posts by Chanel Adams
(see all)
Carrie Underwood put on quite the show. The country singer brought the denim and rhinestones with her new album. Now, she's bringing pink and champagne bubbles to the Tonight Show. The "Ghost Story" singer performed her new song on The Tonight Show Starring Jimmy Fallon.
On the Tuesday, June 14 broadcast, Carrie performed her bubbly rendition of "Pink Champagne." She went all out for the occasion. Soon enough, the stage was filled with pink floating bubbles across the digital screen.
It made the audience and viewers at home feel as if they were swimming in a champagne glass. It's amazing that Carrie never felt confident to head back on tour. Read on to learn more and to see her electrifying performance.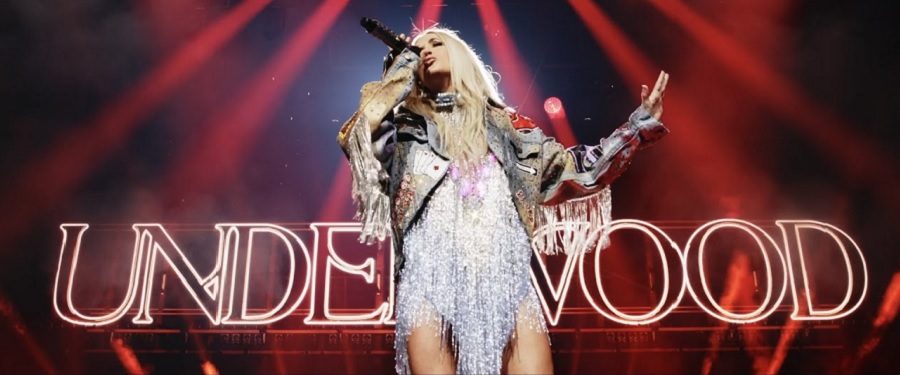 How Carrie Underwood got her confidence back
Like most country artists, Carrie Underwood was sidelined by the COVID-19 pandemic. She couldn't tour and perform across the country like she normally does. During that time, the American Idol alum focused on other projects like her first-ever gospel album and Christmas album. Friday, June 10 marked the start of her Denim & Rhinestones album era and her return to country music.
Prior to then, Carrie Underwood headlined her Las Vegas residency. In an interview with Audacy's Rob + Holly, she admitted that it gave her the confidence boost she needed to embark on her Denim & Rhinestones Tour. She will bring a lot of that sparkle and magic with her on the road.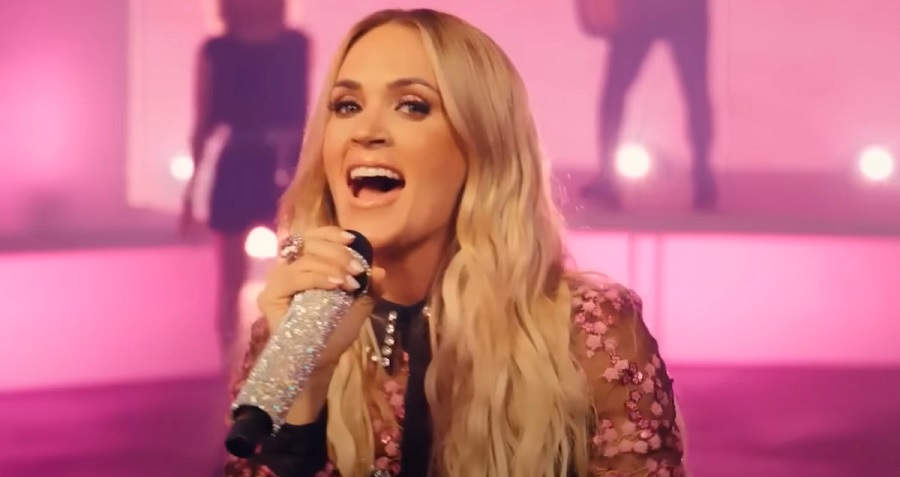 "I feel like being in Vegas and having that show is such a confidence booster as a performer… I feel like some switch flipped and now being on stage is just even more fun than ever," Carrie Underwood told the outlet. "I feel like there's a lot of things I can take from what we did in Vegas, but overall it's just wanting to get out there and just feeling like that's more my happy place than it's ever been before."
Her tour kicks off in October at New York's Madison Square Garden. From there, she will perform at Nashville's Bridgestone Arena and L.A.'s Crypto.com Arena. The tour will end on March 17 in Seattle. Dancing with the Stars alum and country singer Jimmie Allen will open for her.
Pops the bubbly champagne on Tonight Show
Carrie Underwood proved that she's already a superstar performer. She doesn't need that extra vote of confidence as she has it already. The singer popped the champagne figuratively with digitized pink bubbles. Carrie stepped out in a sheer button-up shirt that featured pink sparkles and fringe on the sleeves.
She looked every bit like the star that she is. Fans took to the comment section of the YouTube video to share their thoughts. Most of them raved about the performance while others praised her new album. What are your thoughts on Carrie Underwood's performance? Sound off below in the comment section.
Check back with Country Music Alley for more news on Carrie Underwood.