Carrie Underwood killed it in London with this legendary rock band. The country superstar managed to sneak on stage and make her dreams come true. On Saturday, July 2, Carrie posted a carousel of photos on Instagram. She let out her inner rock goddess on stage with Guns 'N Roses.
Carrie Underwood really loves rock music
Even though she's known for her breakup songs, ballads, and country tunes, Carrie Underwood really loves rock music. She previously revealed that she listens to heavy metal music when she works out. Carrie previously shared the stage with rock legends Axl Rose and Joan Jett. In her new album, Denim & Rhinestones, she embraced her rock side with her new song "Poor Everybody Else."
"I feel like, at this point, all my fans know I have a huge love of rock music," Carrie Underwood revealed in an interview with Kelleigh Bannen for Today's Country Radio with Kelleigh Bannen on Apple Music Country.
The "Ghost Story" singer recalled a time when she and her older sisters would dance around their room and sing into their hairbrushes while listening to "Smokin' in the Boys' Room" by Mötley Crue. Those childhood memories are the inspiration behind her latest album. Carrie joked that she was a "dance monkey for their friends."
Her favorite rock genres
Back in April 2021, Carrie Underwood shared on CBS Sunday Morning that her favorite rock genres are metal and hard rock. Most people prefer to work out to pop or EDM music, but that isn't the case for the country singer. The "Blown Away" singer would rather rock out at the gym.
"[While] working out I honestly listen to like, metal or super hard rock music," Carrie Underwood surprised the reporter with her response. "I like the band I Prevail. And their Trauma album is one that I have on repeat when I'm working out."
oh my god pic.twitter.com/w7HiFej4Pg

— chase. (@cfree94) April 27, 2021
She then noted that the album doesn't have any family-friendly songs. Carrie joked that her fans shouldn't purchase her gospel album My Savior with I Prevail's Trauma. However, it's the kind of music that gets her in the zone. It also keeps her on top of her fitness goals.
Carrie Underwood rocks out with Guns 'N Roses
In her latest Instagram post, Carrie Underwood showed off the results of her intense workout routine. She wore a white bodysuit that featured the Union Jack on it. The bodysuit also had black fringe detailing at the hips. Carrie paired her look with a black belt and studded boots.
In the series of photos, she showed off her toned legs as she rocked out on stage with Guns 'N Roses. She revealed that she was in London with the band. While she's a fan, she made her dream of performing with them come true. Check out her full carousel of photos shot by Jeff Johnson here.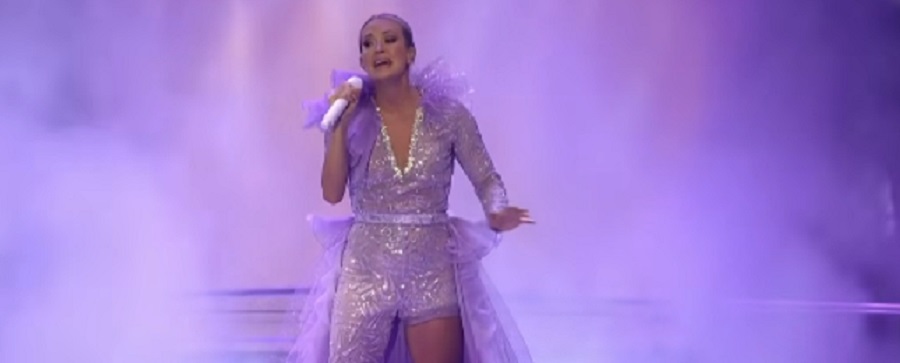 "Together again…but this time in London and with a few more friends! ❤️ Thanks, @gunsnroses and your crew for welcoming me into your world like family. And thanks to all the fans who gave these legends the royal welcome that they deserve!" Carrie Underwood captioned her post. "I am a fan but somehow managed to find her way on stage to have a moment of magic with her heroes! How did I get so lucky?"
What are your thoughts on Carrie Underwood's love for rock music? What are your thoughts on her new album Denim & Rhinestones? Sound off below in the comment section.
Check back with Country Music Alley for more news on Carrie Underwood.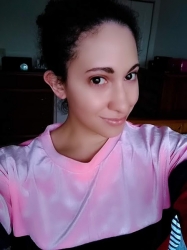 Latest posts by Chanel Adams
(see all)