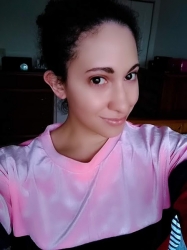 Latest posts by Chanel Adams
(see all)
Gwen Stefani is feeling nostalgic about her return to The Voice. She is back on the show after taking a hiatus. Gwen gave up her red seat to focus on her forthcoming album. But, now she's back and she gets to sit next to Blake Shelton, who is now her husband.
The two got married in Oklahoma on July 3, 2021. They just celebrated their first wedding anniversary. The Voice Season 22 is currently filming and fans are looking forward to the return of Gwen and Blake. As Country Music Alley previously reported, they were upset that Kelly wasn't returning after winning last season.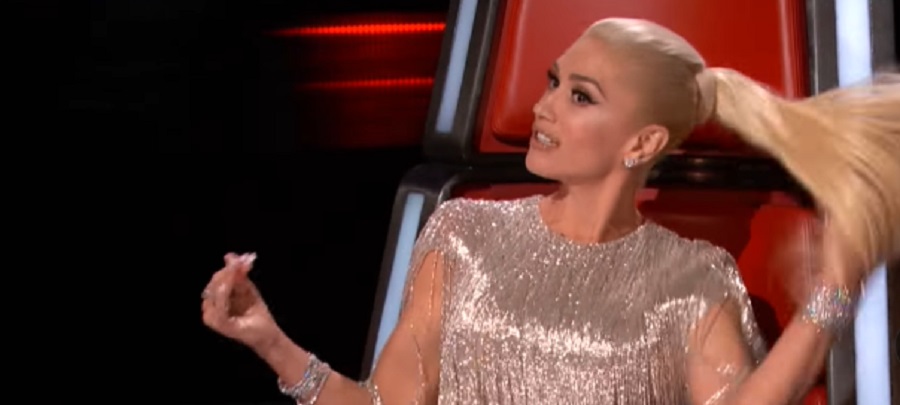 Gwen Stefani and Blake Shelton met on The Voice
The two were just big superstars when they first met on the set of The Voice. Blake has been an original coach on the NBC singing competition from its inception. Gwen Stefani joined the show in 2014. At the time, the two became friends since they were still married to other people.
In 2015, both of them went through public divorces. Gwen Stefani ended her marriage to Gavin Rossdale, while Blake made headlines for his split from Miranda Lambert. The two ended up becoming close during that difficult time in their lives. They had no idea that they would end up falling in love.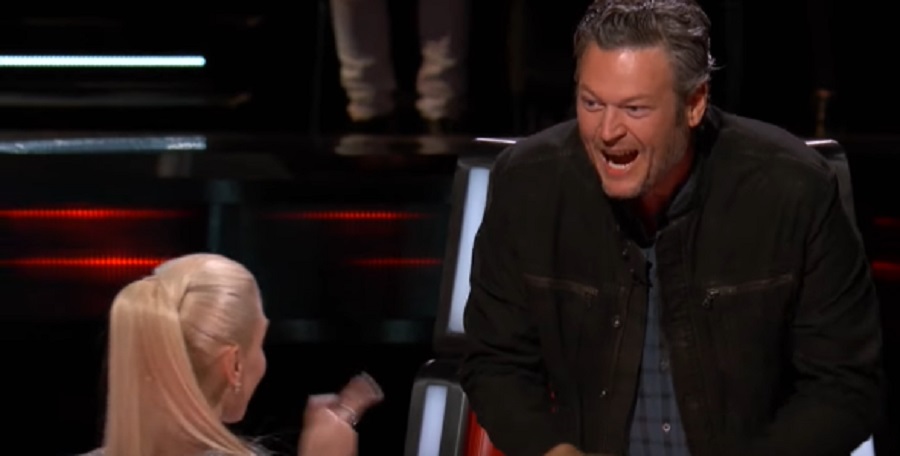 Gwen Stefani and Blake became a couple by 2016. They got engaged in October 2020 and wed in July 2021. The couple made sure their wedding was everything they wanted since they faced a setback by the COVID-19 pandemic. She didn't want that to become the focal point, so they agreed to an intimate ceremony.
In May 2021, the No Doubt singer lead the 10-year anniversary celebration for the country singer. Gwen Stefani made a surprise appearance during the Season 20 of The Voice. She also shared a special message for Blake and how he's helped so many people on the show.
"Obviously you changed my life when I met you on The Voice my first season, but sometimes I don't think you realize the impact that you have had on so many other people's lives on this show," Gwen Stefani said. "A few of your former artists wanted to make sure you know what you've meant to them."
Gets a major dose of nostalgia on Season 22
The pop star returns alongside Blake, John Legend, and newbie Camila Cabello. It's the first time that Gwen Stefani and Blake Shelton are on the show as husband and wife. This also gave her a major dose of nostalgia. In an interview with NBC Insider, she shared what it's like to coach alongside her husband.
"Stepping back on the set of The Voice this time was very surreal," Gwen Stefani told NBC Insider. "Being married, it brought back so many memories of all the different seasons that we've been on The Voice together, all the different phases of our friendship, of our relationship."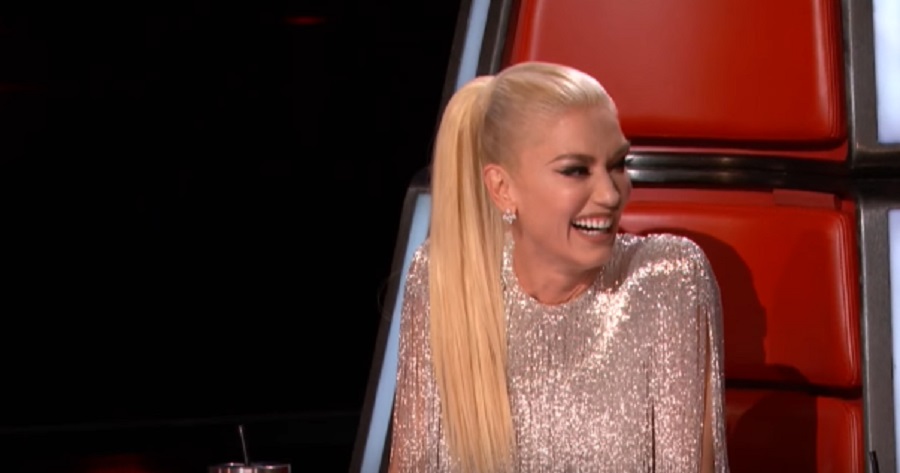 The "Clap Back" singer said it was "kinda easy and flawless and normal." They're always happy anywhere they are together. Gwen says it's just "fun" to be around Blake. Fans will get to witness that soon.
The Voice Season 22 is currently filming. It will return to NBC this fall on Mondays and Tuesdays on September 19 at 8 p.m. ET. Check back with Country Music Alley for more news on Gwen Stefani.