Carrie Underwood continued her hard rock cover campaign. As Country Music Alley previously reported, she performed with the legendary band Guns 'N Roses. She also shared the stage with Axl Rose and Joan Jett. This should come as no surprise to her fans since rock music is her favorite genre.
The blonde beauty has explored different styles of music in the past two years alone. First, Carrie released her first-ever Christmas album. Then, she followed up with her first-ever gospel album. Now, Carrie wants to embrace her inner rock goddess with these latest covers. She's already toyed around with that style on her new album, Denim & Rhinestones.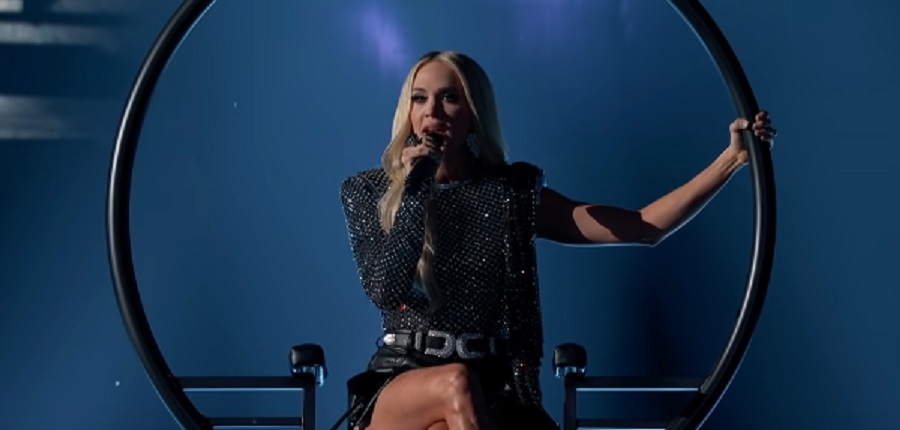 Carrie Underwood is a huge fan of rock music
The American Idol alum is a woman of many talents. Even though she loves Christian music and country, she's a huge fan of rock music. In her interview with Kelleigh Bannen on Today's Country, she revealed why she loves the genre so much. It stems all the way back to her childhood.
The songstress remembers the moments when she and her older sisters would dance around in their room. They would listen to classic rock bands as they screamed into their hair brushes. Carrie Underwood envisioned herself performing with some of her favorite bands. She's managed to make that happen in the past few weeks alone.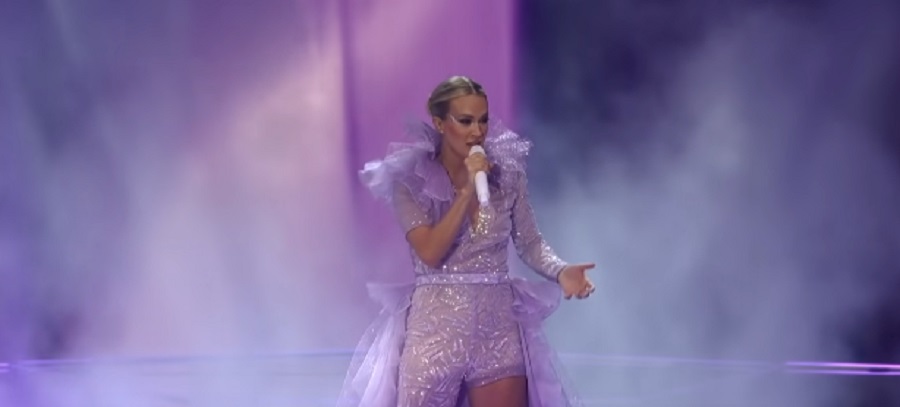 The musician recalls one time when she listened to "Smokin' in the Boys Room" by Mötley Crue. That's when Carrie realized she wanted to create a "sing in your hairbrush" type of album for her own fans. Unlike most rock acts, Carrie has amassed millions of fans, most of which are young girls. She hopes she can inspire them to become their own rock queens.
Not only does she like hard rock, but she also listens to heavy metal. In fact, the harder the better. That type of music is how Carrie Underwood stays in shape at the gym. She shocked a CBS Sunday Morning reporter when she shared the secret behind her fit body.
oh my god pic.twitter.com/w7HiFej4Pg

— chase. (@cfree94) April 27, 2021
"Ghost Story" singer covers another hard rock icon
This time, Carrie Underwood covered Ozzy Osbourne's "Mama, I'm Coming Home." She kicked off the launch of Apple Music Sessions with her powerful performance. She took the classic rock song and put her country twist on it. On Friday, July 15, Apple Music launched the new recording sessions, which allows artists to reimagine their own songs as well as classic hits.
Carrie Underwood reimagined her songs "Ghost Story" and "Blown Away." Then she covered Ozzy Osbourne's "Mama, I'm Coming Home." All three of the sessions took place in Nashville.
"Being in the studio with Apple Music was such an incredible experience, and I'm excited to share these unique, stripped-down versions of three songs I love with my fans," Carrie Underwood said in a statement, per People. "We had a lot of fun reimagining these big, visual songs and presenting them in a different way."
She also declared herself as a huge Ozzy Osbourne fan. The "Hallelujah" singer called the track "one of my all-time favorite songs." Carrie always felt like it would be the ideal country song to sing.
"This was a really fun opportunity for me to be able to make that happen," Carrie added. "I hope we've done Ozzy proud and I hope he likes it."
My Apple Music Sessions Live EP bundle is out now! Check out my live cover of one of my all-time favorite songs @OzzyOsbourne's "Mama, I'm Coming Home" and more, only on @AppleMusic: https://t.co/RMFumMlHcu pic.twitter.com/LD0PRKxXMb

— Carrie Underwood (@carrieunderwood) July 15, 2022
Carrie Underwood will kick off her Denim & Rhinestones tour on October 15 in South Carolina. What do you think of her hard rock covers? Do you think she fits the genre? Sound off below in the comment section.
Check back with Country Music Alley for more news on Carrie Underwood.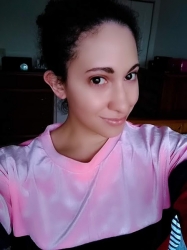 Latest posts by Chanel Adams
(see all)