As fans already know, Miranda Lambert and her hubby Brendan McLoughlin are currently on their 20-day road trip. The couple kickstarted the trip around the Fourth of July weekend with their married friends in tow. Miranda has been busy sharing content on social media. She hasn't stopped keeping fans up-to-date on her travels.
Country Music Alley has been sharing a lot from her personal Western adventure. She revealed that she wanted to take this time for herself and spend time with those she loves the most. The "If I Was a Cowboy" singer blocked off the entire month of July so she could travel the western part of the country. Once their 20-day trek is over, she will make time for some rest and relaxation.
Miranda and Brendan are riding around in their Airstream. She also brought along her Moab, which she was seen riding around in the desert. Now, her husband revealed that he crashed and burned. Read on to learn about what happened and how he's doing.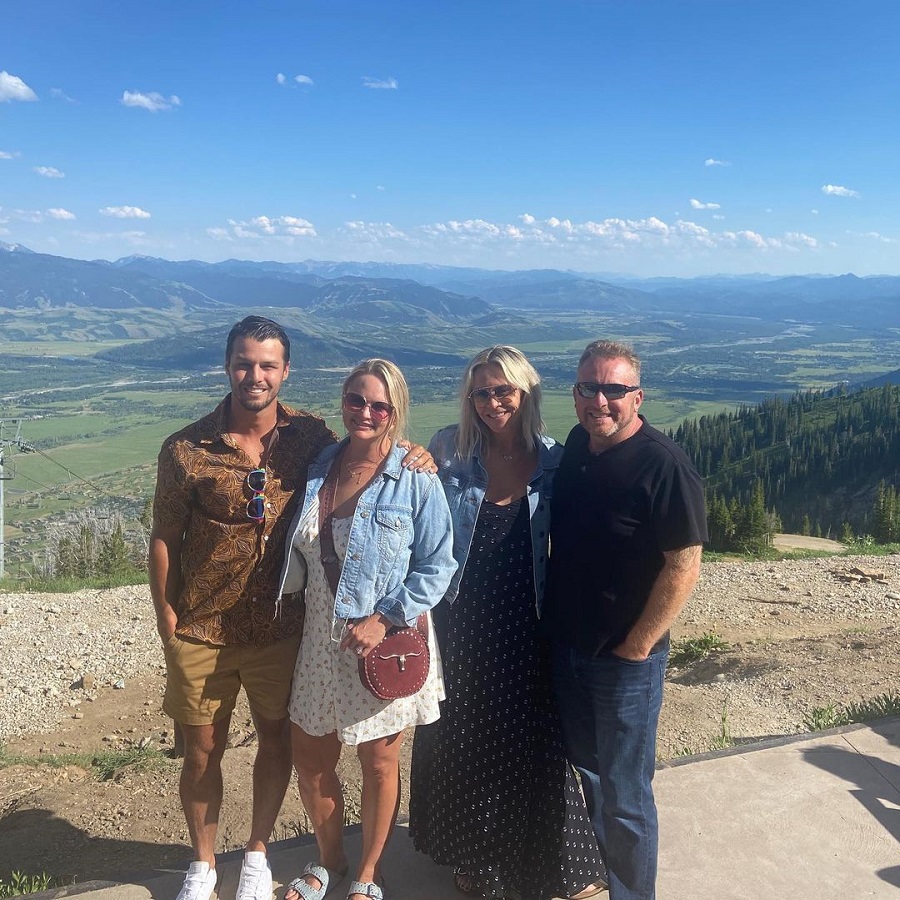 What happened to Brendan McLoughlin?
Brendan McLoughlin has also been sharing photos from their trip. On Saturday, July 16, he dropped as many photos as his wife Miranda Lambert did from their latest stop to Jackson, Wyoming. Some of the photos were seen in her latest Instagram post.
The first one is a group photo that features Brendan and Miranda posing alongside their friends. The other photos show them white water rafting, hanging out along the water, hiking the hills and pathways, and driving on the open road. Brendan also shared a photo of himself with serious scratches on his arm.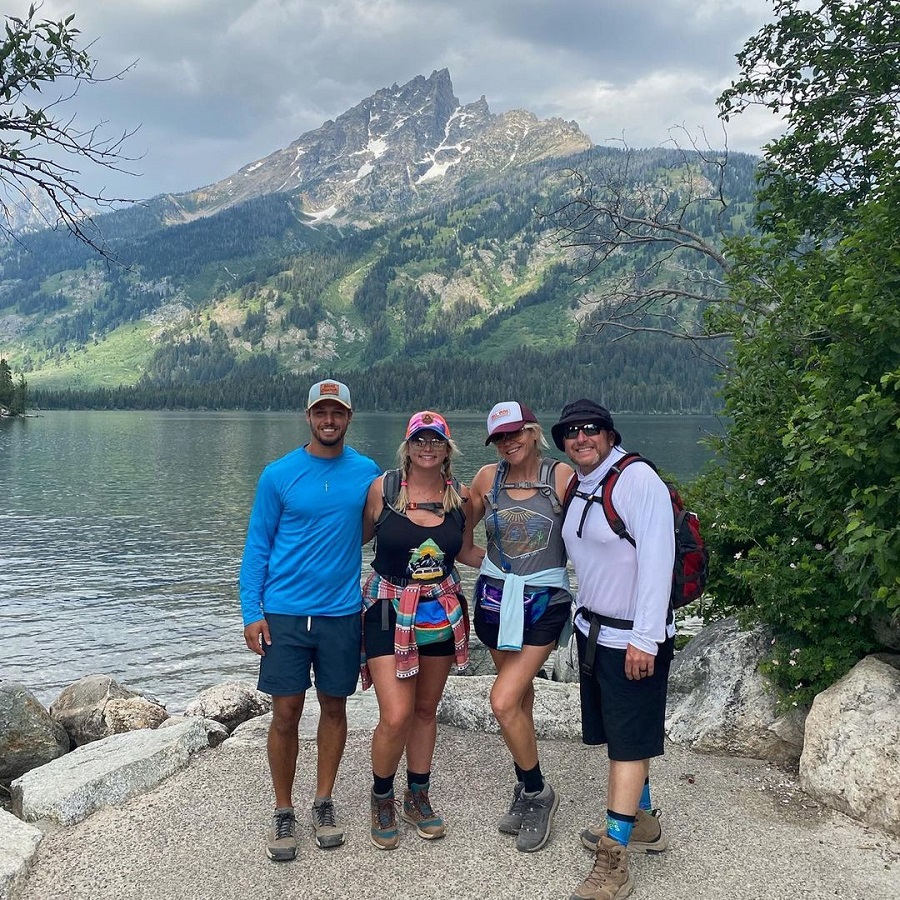 Miranda Lambert's hubby still had a smile on his face. He wore a gray T-shirt with a blue and beige two-toned baseball cap. In his Instagram post, he admitted that he crashed and burned during their travels. He fell down while hiking on the hilly terrain.
"Amazing time in Jackson, WY. The Tetons were some of the most beautiful mountains I've seen," Brendan McLoughlin wrote in his Instagram post. "Lastly, totally ate it on one of the downhills and it was totally worth it. Till next time 🤙🏽🤙🏽"
Miranda Lambert travels with her hot hubby
Miranda Lambert previously revealed that she loves it when fans write thirsty comments on her husband's Instagram page. She also encouraged Brendan to share more shirtless selfies with their fans. He's amassed his own following on Instagram ever since he married the country superstar.
Some fans admitted they were in love with Brendan's beard. One wrote, "Love the beard," while another added, "Love that beard, Brendan!" Some commented on his injuries. One wrote, "Ouch, the road rash is going to sting… can't wait to see you all in Tahoe," while another simply wrote, "Ouch."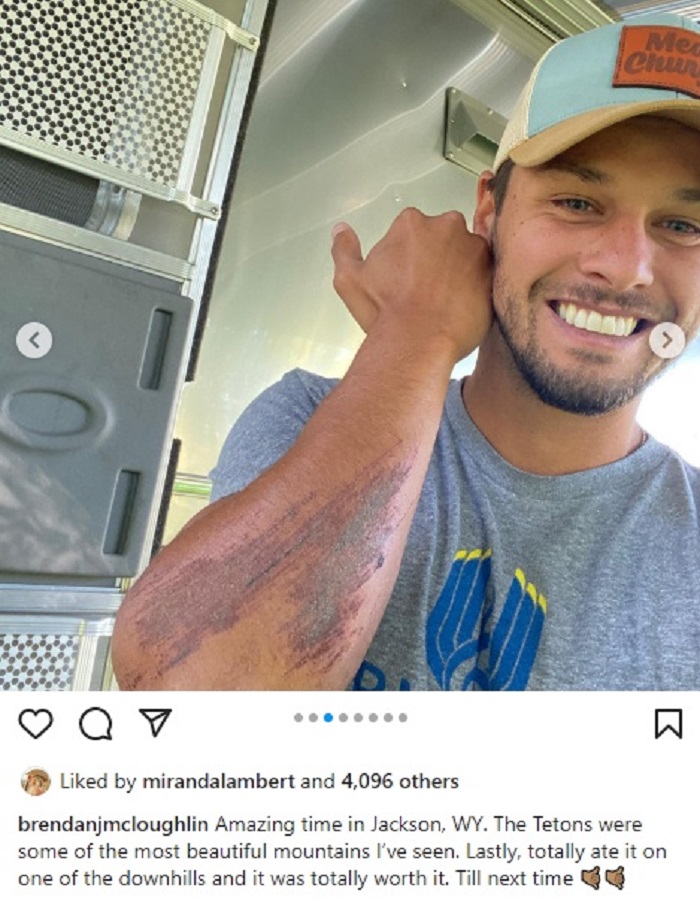 What are your thoughts on Brendan's latest Instagram post? What do you think of his road trip with Miranda Lambert? Does this make you want to hit the road? Sound off below in the comment section.
Check back with Country Music Alley for more news on Miranda Lambert.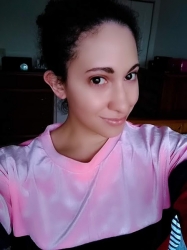 Latest posts by Chanel Adams
(see all)