Brad Paisley gave Post Malone the greatest compliment ever. This may come as a shock to fans of the country star. Post Malone and Brad may seem like two completely different artists. Surprisingly, both of them have a knack for country music. There's no doubt that Brad does since he's been doing it for decades.
The "Better Now" singer shocked fans with his rendition of "I'm Gonna Miss Her." Post revealed that there's more to him than just a tattooed presence. He even won the praises of the country singer himself. Read on to see the TikTok video for yourself and to learn more.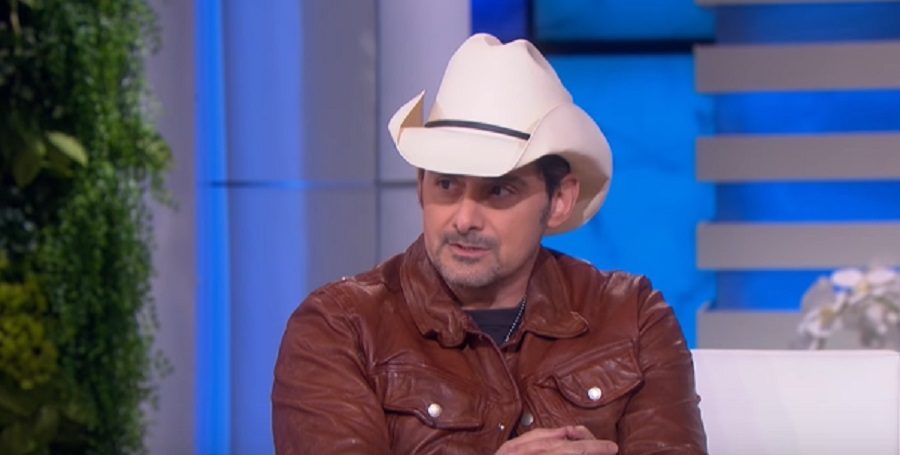 Post Malone covers "I'm Gonna Miss Her"
Earlier this week, Post Malone shocked his TikTok followers with his cover of Brad Paisley's hit song "I'm Gonna Miss" her. The short video shows him performing in the recording studio. Post Malone surprised fans with his rendition. He sounded every bit like a country star and nothing like his typical R&B self.
"Love you Matt, this was fun," Post captioned the post.
"I'm Gonna Miss Her" is one of the biggest songs of Brad Paisley's career. It was the second single off his album, Part II. The single reached the top of the Billboard Hot Country songs chart.
Brad Paisley says the song is about a man who loves going fishing. However, his wife isn't pleased and gives him an ultimatum. He has to choose between her or his love of fishing. The lyrics show that Brad is "gonna miss her" when he returns home from fishing.
Fans will have to determine whether he chooses fishing or his wife. Brad Paisley co-wrote the song with Frank Rogers for a high school talent contest. He wanted to come up with a humorous song rather than the ballads he's become known for. Post kept that fun and comedy in his cover.
Brad Paisley shares his praises
Fans flocked to Post Malone's comment section to share their thoughts. Most of them are loving this cover and are hoping that he will continue to cover more country classics. Others hope that this marks the beginning of Post's transition into country music.
"Okay, we need a country post malone album."
"YES COUNTRY ALBUM PLS I'M BEGGING."
"Your voice is perfect for country and I don't even fw country."
Brad Paisley slid into the comment section with the best comment ever: "This is better than me." His comment received over 34,000 likes. That comment should give Post the reassurance he needs.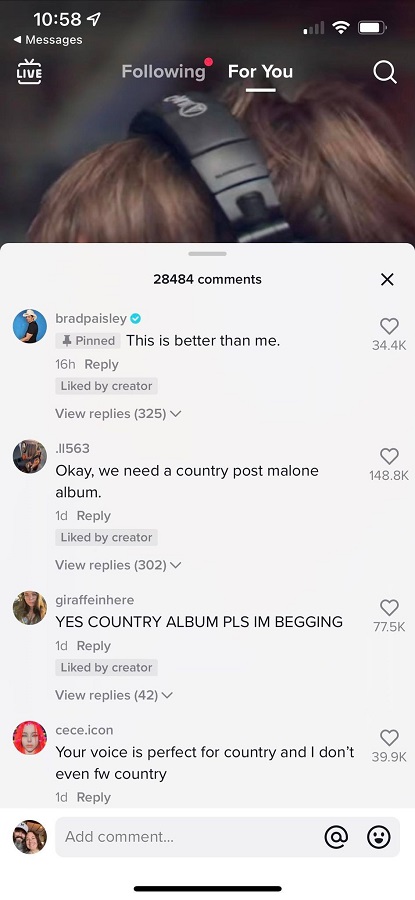 What are your thoughts on his cover? Do you like Post Malone's version of "I'm Gonna Miss Her"? Which cover is your favorite? Sound off below in the comment section.
Check back with Country Music Alley for more news on Brad Paisley.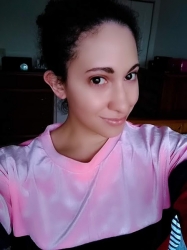 Latest posts by Chanel Adams
(see all)