Latest posts by Shawn Lealos
(see all)
Garth Brooks is wrapping up his Stadium Tour with a concert in Houston, and he said that when this is finished, it will be his last major concert tour.
Brooks just performed in Dallas, Texas, putting on a concert at AT&T Stadium in front of about 90,000 fans, all singing along with his hits for over two hours. However, in an interview with the Fort Worth Star-Telegram, he said this would be it for him when it comes to touring.
Garth Brooks calling it quits on concert tours
In the interview with the Fort Worth Star-Telegram, Brooks said he is finished with organized touring. When asked about possibly coming to an arena for a concert in the future, Brooks said he would be happy to do it. However, this tour was his last stadium tour, saying, "it's just too much on the crew."
Luckily, Brooks said there will be more concerts, but not in a format where he sets up an organized tour and hits the road. "I doubt we'll ever do an organized tour again," he said. "We might just pick spots and do some stuff but not have it clustered as a tour. These guys [the crew] haven't been home in months so they need to have the same life they've given me."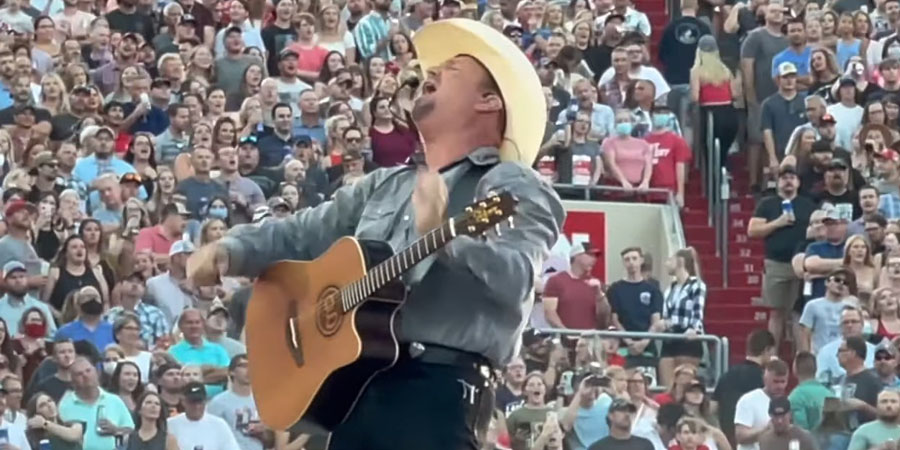 The Garth Brooks Stadium Tour started way back in 2018 with a concert at Notre Dame Stadium. However, this tour lasted longer than ever expected when COVID-19 hit and delayed and postponed several of the shows. During the tour, his wife, Trisha Yearwood, also performed. In 2019, he even introduced one of his new songs in "Dive Bar" and the concerts usually lasted well over two hours with Brooks singing around 29 songs plus a three-song encore.
The tour wraps up in Houston on August 6. After this, he will head over to Dublin, Ireland for five sold-out shows at Corke Park in September. Garth's Ireland shows sold out over 400,000 tickets alone. According to the country music legend, he has been touring in Ireland since 1991 or 1992. He sold out nine nights then as well, with the fans there all singing along with all his songs.
Garth Brooks fighting for fair ticket pricing
In the interview, Garth Brooks also talked about the new Ticketmaster format of Dynamic Pricing of tickets. This means that Ticketmaster will raise and lower prices based on demand. With a performer like Garth, this means the prices can be very high at times. Garth even said that Bruce Springsteen is going through it now and he doesn't think it is fair.
"Here's the bottom line for me, and I know this is silly, but I have screamed and screamed as long as you've known me. Just knock out scalping. That's it. Just make it illegal," Garth said. "That way, the price of the ticket is the price of the ticket. The same money is going to be exchanged when scalping tickets, it's just now who gets the money. That's the difference. The thing I hate about it, the hardest it's on is the fan, the one who allows you to live your dream."