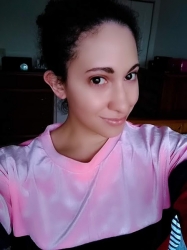 Latest posts by Chanel Adams
(see all)
Miranda Lambert says "NOPE" to Nashville and Hollywood. The singer dropped her new album, Palomino, which is a reflection of her quiet lifestyle. She revealed in a recent interview that she loves her life the way it is. She also talked about her music career and staying out of the public eye.
It wasn't always that way. Miranda made headlines for her 2015 divorce from her ex-husband Blake Shelton. At the time, there were lots of rumors about what happened to the country music couple. Both of their faces were splashed across magazines with crazy headlines next to them.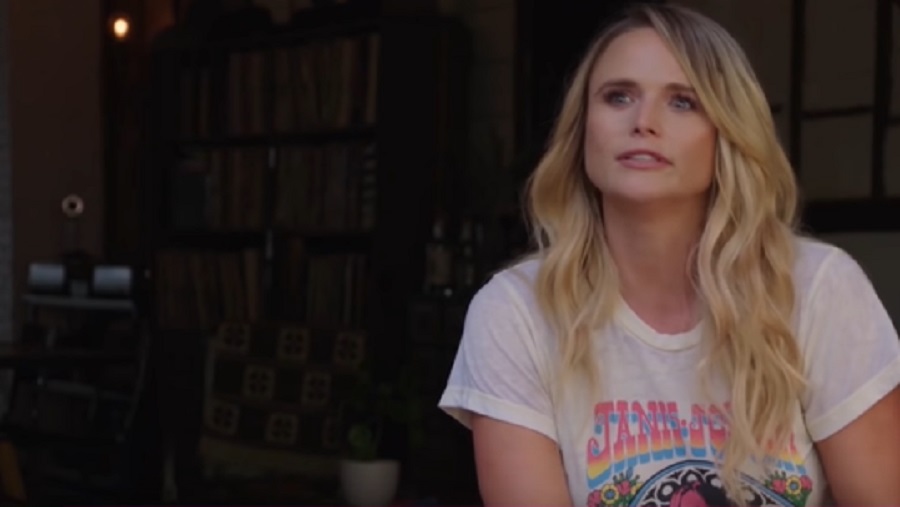 Miranda Lambert has no interest in moving
During her interview with the LA Times, Miranda Lambert talked about moving to Nashville and Hollywood. She admitted that it was "a shock to [her] system" when she moved to Tinseltown with her former husband. She didn't like the idea of being in the public eye.
"I'm a Scorpio, so I'm already very private and protective. And choosing the job I chose…" Miranda Lambert said before adding, "I mean, I get onstage, I'm in front of people. But I didn't choose random photos of moments when I wasn't at work."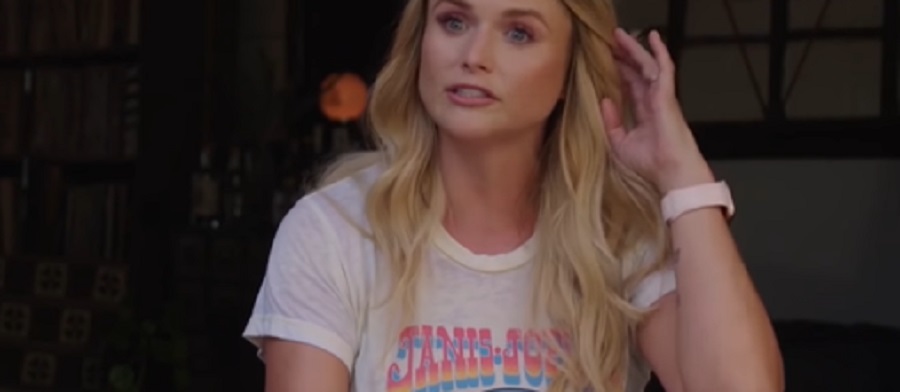 The "If I was a Cowboy" singer isn't interested in the glamorous lifestyle. She would rather be on her ranch than on Hollywood Boulevard. For most people, Nashville is strikingly different from LA. However, she still found paparazzi hiding out whenever she was there.
"TMZ has tried to come to Nashville like three times, and we keep running them out," Miranda Lambert said. "We're like, 'Nope, not here.'"
The songstress lives a low-key life on her Texas farm with her husband Brendan McLoughlin. The "Bluebird" singer learned a lot from her previous marriage. She added, "that Hollywood is not anything I want to be part of." Miranda called her experience, "Horrible… like the death of something."
Living a happy life with Brendan McLoughlin
Miranda Lambert and Blake wed in 2011. At the time, he started his coaching gig on The Voice. Miranda was making it big with her solo country music. Now, she's moved on with her hunky husband.
She loves to share shirtless photos of him on Instagram. The couple even went on a 20-day glamping trip with their friends. While they'll share glimpses of their marriage on social media, which is what she prefers. Miranda also sings about her light-hearted marriage on her new album.
We're refreshed and ready to go after our road trip. Excited to be back at it and see y'all this weekend! Boots by @idyllwind 💛 Get em here: https://t.co/WqH135Cx91 pic.twitter.com/GVDYId3Bka

— Miranda Lambert (@mirandalambert) July 28, 2022
But, that hasn't stopped some country musicians from releasing divorce albums. Fans are looking forward to Kelly Clarkson dropping one. Per Whiskey Riff, Carly Pearce and Kacey Musgraves released Star-Crossed and 29: Written in Stone in 2021, respectively. However, Miranda has moved on from breakup songs.
"I see all these women getting divorced, and I'm like, 'You got one year, then no more wallowing," Miranda Lambert explained. "Let's cry these tears and move on."
What are your thoughts on Miranda turning down Hollywood and Nashville? Do you think she's better off? Which town do you like? Sound off below in the comment section.
Check back with Country Music Alley for more news on Miranda Lambert.