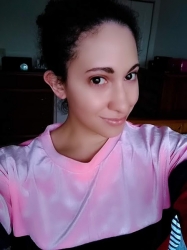 Latest posts by Chanel Adams
(see all)
LeAnn Rimes canceled her weekend shows and was placed on vocal rest. The country singer sparked concern among her fans on social media. Most rushed to her Instagram page with prayers and well wishes. LeAnn shared a major update about her upcoming tour and health on her Instagram stories. Keep reading to learn more.
What happened to LeAnn Rimes?
LeAnn Rimes has to take it easy this holiday season. The singer took to her Instagram Stories to share a major update with her followers. She recently announced that she had to cancel her upcoming weekend shows. LeAnn recently spent Thanksgiving with Eddie Cibrian, his sons, and his parents.
His ex-wife, Brandi Glanville, shared that she was invited. However, she was feeling under the weather. LeAnn Rimes hasn't felt well either since spending the holiday with their family. She shared with fans that she came down with the flu, which is the worst in years.
"Hope everyone's day was full of love," LeAnn Rimes wrote on her Instagram Stories. "Nothing like getting slammed with the flu as you're eating Thanksgiving lunch. It came on so fast, and now I feel like my whole body is breaking in half."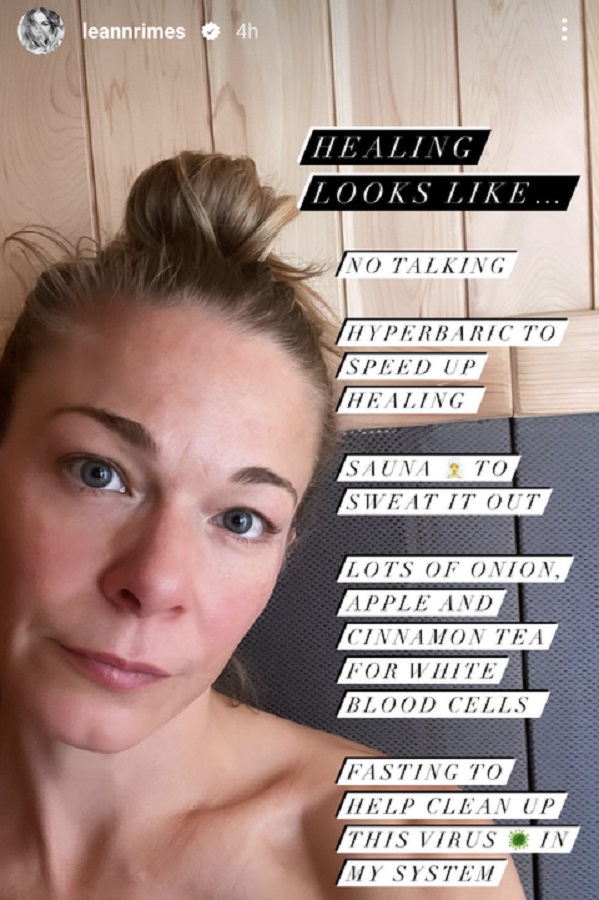 The "Blue" singer shared many updates on her Instagram Stories. She was put on vocal rest and can't even talk. Some of the ways she's recovering from the flu, including using her at-home sauna, drinking apple, onion, and cinnamon tea; and fasting. It's unclear if these remedies were recommended by her doctor or of her own doing.
As a result, LeAnn Rimes has been put on vocal rest for the time being. She had to cancel her two upcoming stops on her holiday tour. The singer took to her Instagram feed to post a handwritten note to her fans and followers. She will have to reschedule the shows for a later date.
#GivingTuesday kicks off the season of generosity and I'm giving YOU the chance to Donate to Win tickets, in my personal house seats, to see my holiday show at @theryman… AND a signed guitar!

Donate To Win & support @wamtn https://t.co/3HQLvC8gG9@winwithfandiem @bandsintown pic.twitter.com/6AJVFvXBUL

— leann rimes cibrian (@leannrimes) November 29, 2022
Receives well wishes from fans
LeAnn Rimes had more to share with fans. Not only is she sick with the flu, but her doctor found blood on her vocal cords. This is the core reason why she's been put on vocal rest. She is recovering from the flu, but will have to follow "doctor's orders."
"It completely and utterly breaks my heart to have to announce that I will be rescheduling this weekend's shows," LeAnn Rimes wrote in her letter posted on Instagram. "While sick with the flu, my doctor discovered a bleed on my vocal chord, caused by the violent cough that came with being sick. I am getting better, but I am unable to talk or sing…doctor's orders!"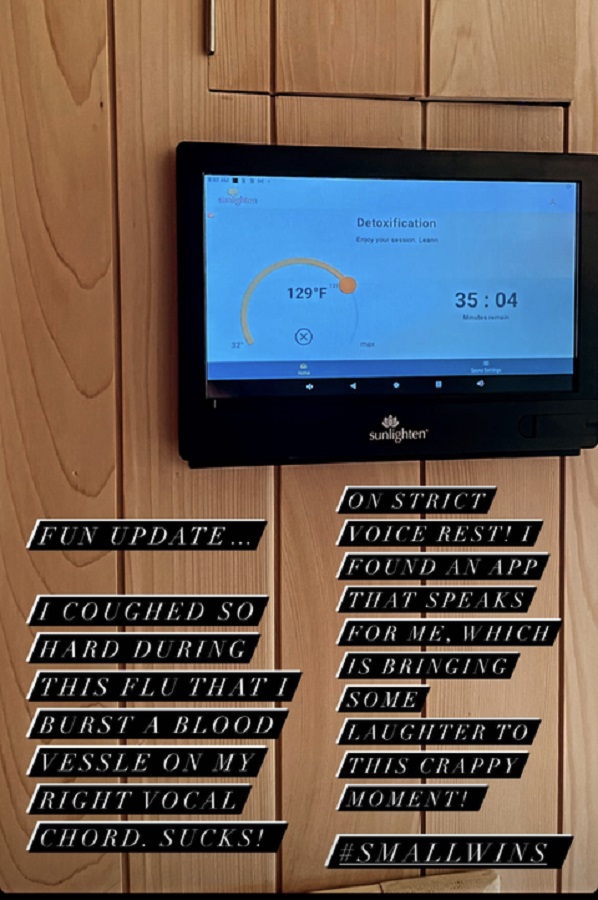 Fans rushed to the comment section to share well wishes and prayers. Most of them just want the country superstar to get better. They understand that what's most important right now is for LeAnn to get her rest. Here are just some of the comments on her Instagram post:
"Awe babe! So tough. Take sweet care of yourself and happy holidays to you guys."
"Someone's health should always be a priority … thank you for leading as an example that is making it such! rest up & recharge friend!"
"Most important you get well soon. People will come once you're better. Your health is way more important ❤️"
"Sending prayers that you feel better soon."
Wishing LeAnn Rimes a speedy recovery. What are your thoughts on the singer canceling shows and being placed on vocal rest? Did you buy tickets for her holiday tour? Sound off below in the comment section.
Check back with Country Music Alley for more news on LeAnn Rimes.