Brittany Aldean had an exciting New Year's Eve. Jason Aldean's wife took to Instagram to share a photo from her festivities. She even got a spcial kiss from former President Donald Trump. Keep on reading to learn more.
Jason & Brittany Aldean party at Mar-a-Lago
The country couple went to Mar-a-Lago for New Year's Eve for the second year in a row. They partied with the 45th president of the United States. Brittany Aldean took to Instagram to call it a "dream night." The couple was joined by their friends, including Dee Jay Silva's wife, Jenna Michelle.
They traveled to Florida to ring out 2022 in grand style. Brittany shared many clips and photos on her Instagram Stories. She shared one snapshot of herself with Jenna. In the photo, Brittany wore a light blue curve-hugging gown that featured ruching, a sweetheart neckline, and a slit.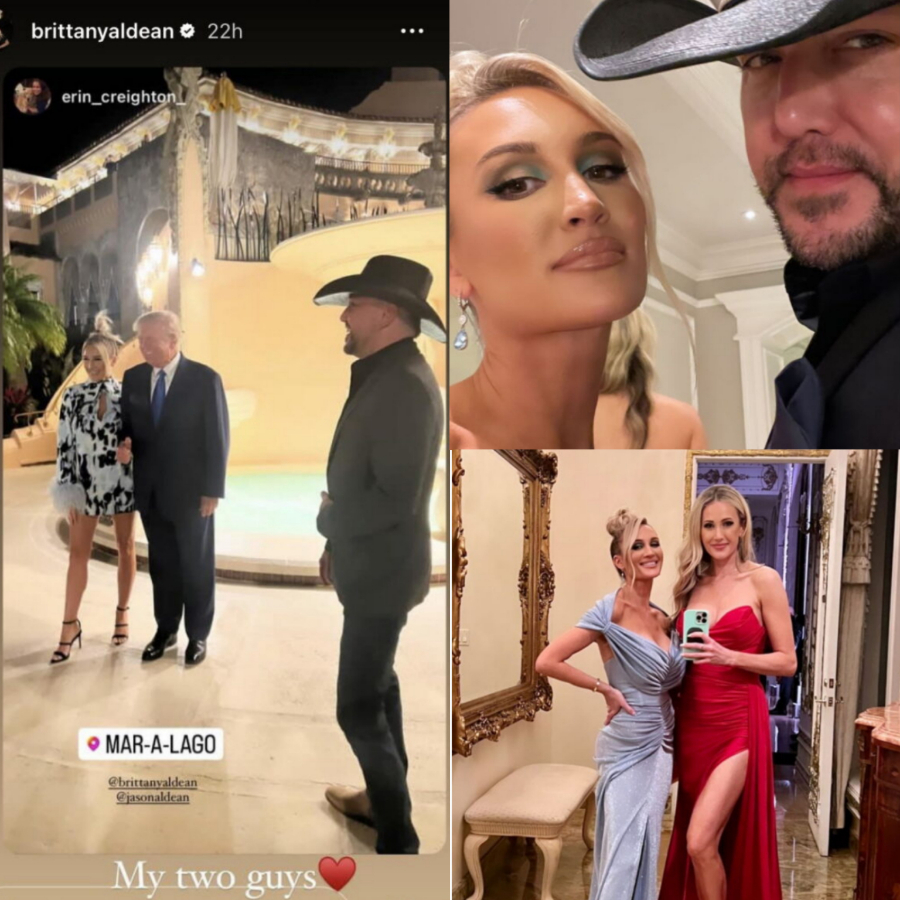 Her friend wore a ravishing bold red gown that featured a high slit and a bustier that resembled Jessica Rabbit's iconic gown. The couple even spoke with President Trump at the lavish affair. The event was invite-only and hosted by the Trumps. Other notable attendees include Rudy Giuliani, Eric Trump, and Michael Lindell, the owner of My Pillow.
Brittany Aldean's husband Jason wore a navy blue and black tuxedo blazer with matching navy blue pants. They made sure to pull all the stops when it came to their head-turning fashion. Surprisingly enough, Jason wasn't the only one who had a surprise performance that night.
Brittany Aldean gives an impromptu performance
Jason gave an impromptu performance of Uncle Kraker's "Drifty Away," which included a sing-along with the crowd. Brittany Aldean also shocked attendees with her vocals. She covered The Fugees and Ms. Lauryn Hill's "Killing Me Softly With His Song" with an all-female backup group. Brittany danced along to the beat as she belts out the lyrics to the crowd.
During the event, Trump introduced the country couple to the crowd. He talked about political events. That was before Jason took to the stage to perform. The party got wild late into the night.
.@Jason_Aldean's wife Brittany grabbed the microphone at Mar-a-Lago and delivered an impromptu performance.https://t.co/zVTW0uj3xI

— Music Mayhem (@xMusicMayhemx) January 1, 2023
Jason Aldean's wife mentions "dream night"
On Sunday, December 1, Brittany Aldean shared a carousel of photos from the event on Instagram. The first photo showed her with Jason posing alongside Trump and Melania. The other photos showed them gathering together at the luxury affair. She included a photo of herself with Jason and some snapshots of their weekend.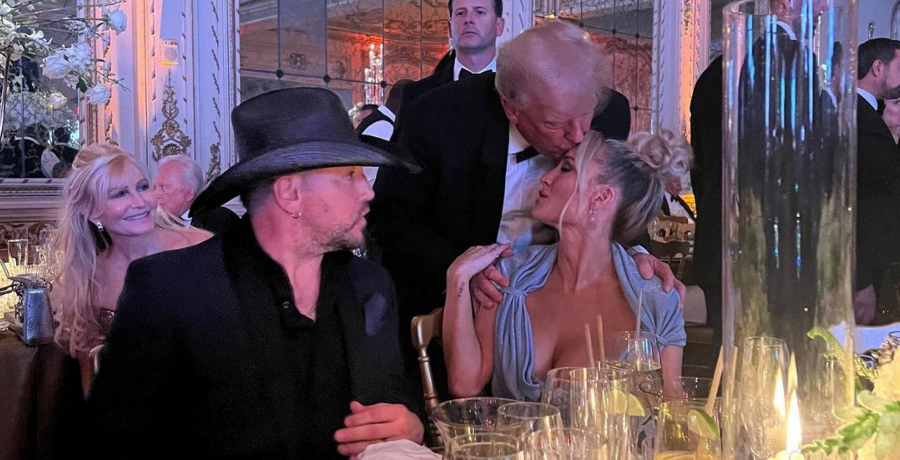 Brittany Aldean called it a "dream night." She also got a kiss from Trump as Jason looked on. In one of the photos, he kissed her on top of the head. Brittany captioned her post: "A fairy-tale ending to 2022🤍."
What are your thoughts on President Trump giving Brittany Aldean a special kiss on New Year's Eve? Sound off below in the comment section.
Check back with Country Music Alley for more news on Brittany Aldean.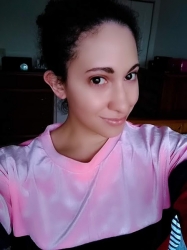 Latest posts by Chanel Adams
(see all)