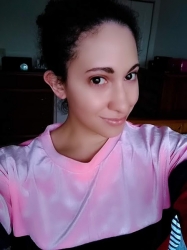 Latest posts by Chanel Adams
(see all)
Lauren Alaina slayed in a sparkly black cut-out jumpsuit. She took to Instagram to share her show-stopping look that had fans in a meltdown for various reasons. Keep on reading to learn more and see the shot for yourself.
Lauren Alaina channels her "Urban Cowgirl"
On Saturday, March 25, Lauren Alaina shared a new shot from her latest tour stop in Rancho Mission Viejo, California. She stood confidently on the Spanish-style steps with the clear blue sky providing the perfect backdrop for her photo. Behind her, you could see the staircase and the top of the white architecture. Lauren wore a black sparkly jumpsuit that featured a cut-out at the midriff and slits on the pants.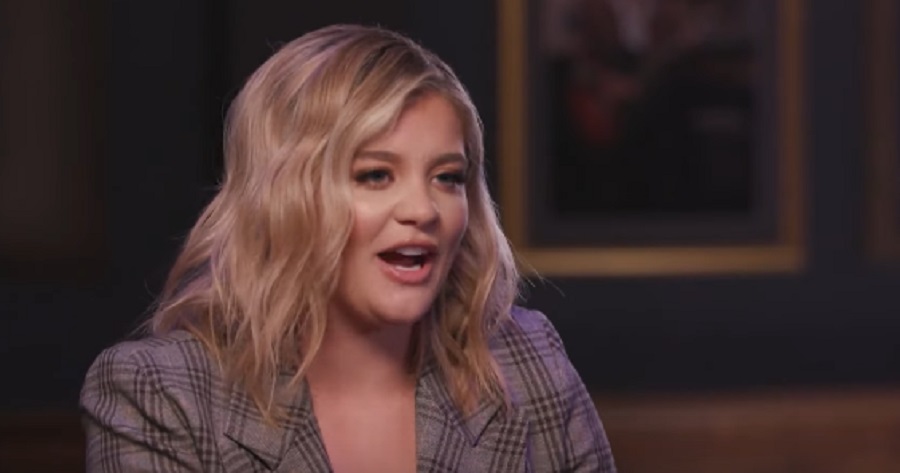 The country singer paired the look with a black cowgirl hat and pointed-toe pumps. She rested her hand on the railing as she looked directly into the camera. Lauren looked like she was ready to put on quite the show. She had a smile on her face and her eyes glistened.
The American Idol alum wore her blonde hair in soft waves. In her Instagram post, she shared that she was giving off "Urban Cowgirl" vibes in the ensemble. Lauren teased: "SubURBAN Cowgirl.🤠" Some fans took to the comment section to react to her outfit, while others couldn't stop talking about her latest concert.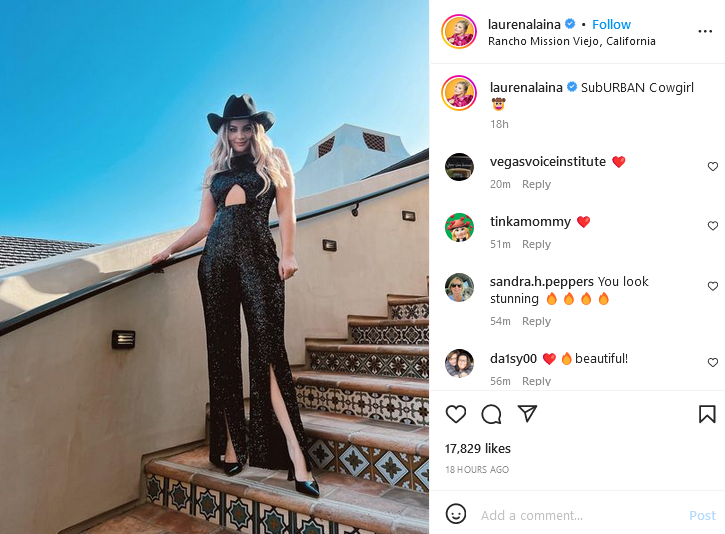 "You look stunning 🔥🔥🔥🔥," one fan wrote. "Great show last night!!!" a second one added. Other fans agreed that she put on a fun show. Most fans were saying that she was slaying it in the sparkly number. The comment section was also filled with fire and red heart emojis.
Idol alum talks wedding planning
Earlier this month, Lauren Alaina discussed wedding planning. She wanted Dolly Parton to "make a video." The country superstar sat down for an exclusive interview with People about her engagement to boyfriend Cameron Arnold. She admitted that their wedding day will have to step it up since she calls her Opry invitation and induction the "best days of my life."
"In fact, that day, I made a joke that my wedding was going to have to be pretty good, so we're working on it," Lauren Alaina joked to People. "Our wedding day's got some serious living up to do. Maybe Dolly Parton can make a video."
Not sure FEATHER or not you can tell, but the @opry is my favorite stage in the world 🖤 pic.twitter.com/RlM0H28fI4

— Lauren Alaina (@Lauren_Alaina) February 28, 2023
She referred to the time when the country legend made a video for her induction. Garth Brooks and Trisha Yearwood made a surprise appearance. Lauren might have to throw a star-studded country wedding if she wants to outdo those special days. She hasn't even chosen which cake or food she wants to have.
However, the couple has a date and Lauren found the dress. What are your thoughts on or sparkly black jumpsuit? Do you agree that Lauren Alaina slayed? Sound off below in the comment section.
Check back with Country Music Alley for more news on Lauren Alaina.