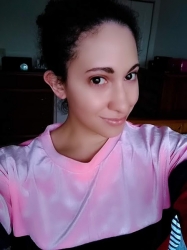 Latest posts by Chanel Adams
(see all)
Morgan Evans and Ashley Cooke sparked the dating rumors. Fans can't stop buzzing about their new video together. The two musicians are embarking on a big tour. Yet, fans can't notice their chemistry. Keep on reading to learn more.
TikTok video amasses over 1.3 million views
Fans can't stop buzzing about Ashley Cooke and Morgan Evans. The two musicians are joining an upcoming tour with Brett Young. They played a friendly game where they learned a lot about one another. To some people, they looked as if they were flirting.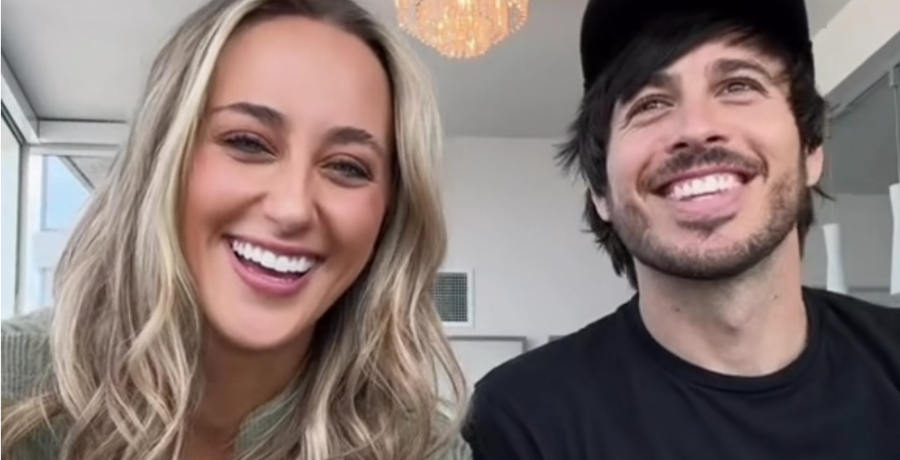 Ashley posted it to her official TikTok account. At the time of this writing, it received over 1.3 million views and counting. Ashley and Morgan sit at a table as they play a word association game. Ashley wore an olive green V-neck sweater, while Morgan kept it casual in a black T-shirt and a matching baseball cap.
In the short video, Ashley and Morgan Evans reveal what they call regular items such as flip-flops, pacifiers, parking lots, and soda. They laugh when they realize they both pronounce it in different ways. Ashley calls the beach sandals "flip-flops," while Morgan refers to them as "thongs."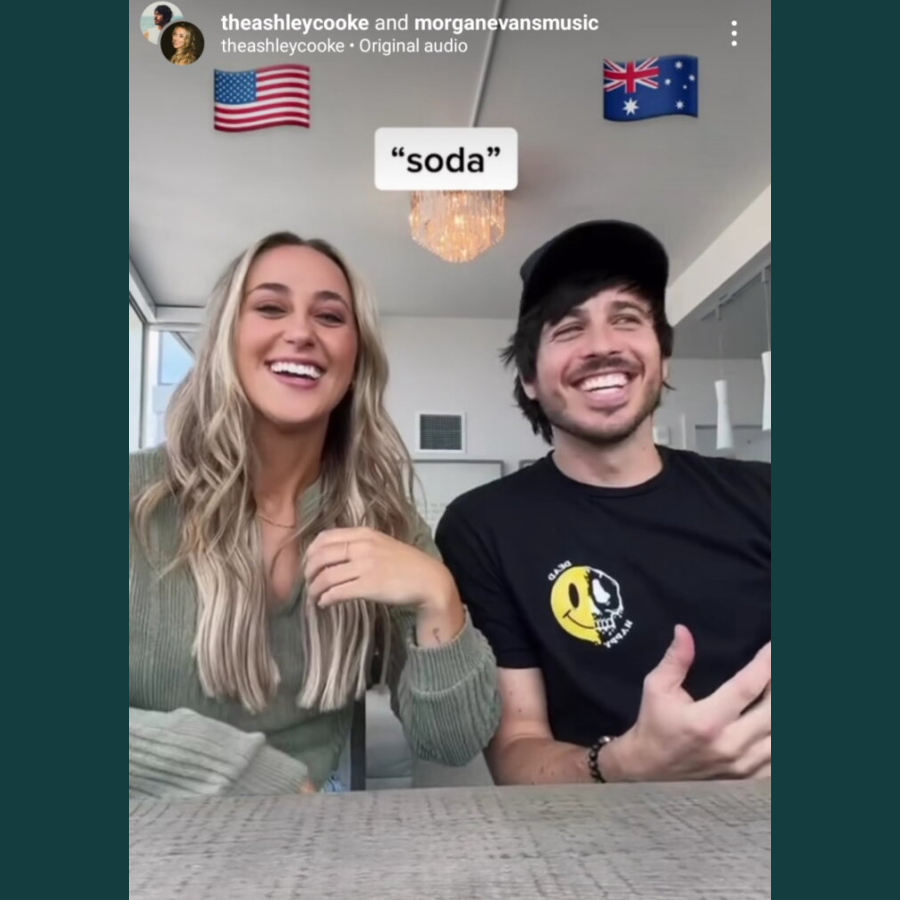 "No, that's the underwear," Ashley joked. "We say G-string," Morgan Evans said with a smile.
They couldn't stop smiling during the video. Ashley and Morgan Evans laughed their way through the game. They had great chemistry. Ashley and Morgan were already becoming good friends.
""Tour ~mates~ 🤠 come see us on the road with @brettyoungmusic!" Ashely wrote in the caption of her TikTok video.
Ashley Cooke addresses Morgan Evans dating rumors
Fans couldn't stop watching the video for obvious reasons. They wonder if the two were dating. Ashley took to the comment section to immediately shut down the Morgan Evans dating rumors.
"Dang guys, these comments – we're just touring together. Easyyy," she wrote.
@theashleycooke

my tour ~mate~ 🤠 come see me & @morganevansmusic on tour with @brettyoungmusic!
Ashley probably doesn't want to get on Kelsea Ballerini's bad side. Yet, some fans don't believe her response. They called the video a "soft launch." Ashley responded: "haha absolutely not just touring together."
Morgan Evans added: "say it louder for the people in the back haha." The two will join the Brett Young: 5 Tour 3, 2, 1. The tour spans 17 cities and kicks off in Columbus, Ohio on March 30 before it wraps up in Los Angeles, California on May 20. This comes on the heels of Morgan's break-up ballad "On My Own Again."
He wrote the tune amid his split from Kelsea. Ashley also released a ballad about difficult times titled "It's Been a Year." On the track, she talks about a year that had "record lows and record highs."
What are your thoughts on the Morgan Evans and Ashley Cooke dating rumors? Do you think they would make a cute couple? Sound off below in the comment section.
Check back with Country Music Alley for more news on Morgan Evans.