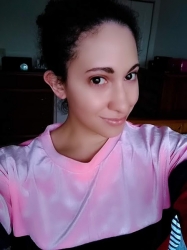 Latest posts by Chanel Adams
(see all)
Carrie Underwood was mistaken for a WWE Diva at the CMT Awards. The buff country singer wore a silver sparkly romper that showed off her insanely toned legs. Her appearance had fans buzzing about her new physique. They know she loves to hit the gym. However, they wonder if she's doing too much. Keep on reading to learn more and see the photos for yourself.
Carrie Underwood attends the 2023 CMT Awards
On Sunday night (April 2), Carrie Underwood hit the red carpet at the 2023 CMT Awards. She is currently on tour for her latest album, Denim and Rhinestones. However, she took a break to attend country music's biggest night. Carrie wore a silver rhinestone romper that featured a high collar and super short shorts.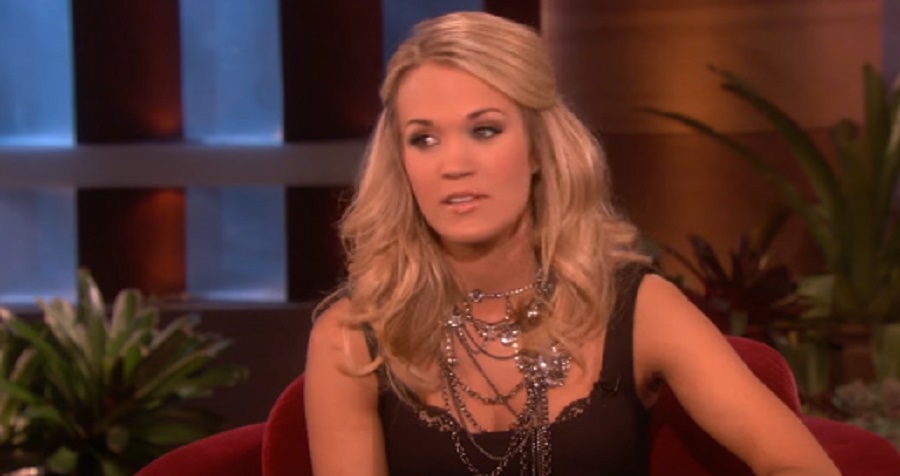 She showed off her ridiculously thick and muscular legs in the little getup. Carrie paired her super-sexy red carpet look with a silver evening bag, diamond drop earrings, and silver pumps. She pulled her blonde hair back in an elegant low ponytail. She also rocked full-on glam.
.@carrieunderwood
flaunts her super toned legs in short-shorts at the #CMTAwards! 🔥 https://t.co/GINPfK21ju#CMTAwards2023 pic.twitter.com/aBMKdpQfYd

— ExtraTV (@extratv) April 3, 2023
Fans were in awe of Carrie Underwood's outfit. That's when their eyes traveled to her legs. They noticed muscular and toned she looked. Her legs became a talking point on social media that night. Some even mistook Carrie for a WWE Diva because of how buff she looked.
"I thought she was a WWE Diva."
"I love Carrie Underwood and love that she's in great shape but do not find this attractive at all!"
"I need her leg workout plan! My #MondayMotivation tomorrow…lol."
"That's how you slay a red carpet."
"Those delicious thighs."
"Yikes."
Did she get work done?
Most fans are obsessed with Carrie Underwood's ripped legs and bejeweled outfit. Meanwhile, others wondered if she got plastic surgery done. The Chicks in the Office podcast also shared a photo of Carrie on the red carpet. They wrote: "Carrie Underwood should never not show off her legs."
Carrie Underwood should never not show off her legs #CMTAwards pic.twitter.com/ONI17BNlot

— Chicks in the Office (@ChicksInTheOff) April 2, 2023
Fans brought up a debate about her legs. Some called them "too muscular" and "too bulky." Others wondered if she got a Brazilian Butt Lift to make herself look that way. The songstress has already been under scrutiny for her changing appearance. She shocked fans with her voluptuous lips earlier this year that had some wondering if she got fillers.
Carrie Underwood has shared that she trains with celebrity personal trainer Erin Oprea. She works out so hard that she does it seven days a week. The "Ghost Story" singer also loves to exercise when she's on tour, which is probably why she looks so buff.
I had a great time last night at the #CMTAwards … here's some pics to prove it! ☺️ Thanks to everyone who voted! I want you to know that I saw you guys and how hard you were all working…it really meant a lot!!! ❤️😘❤️ #Blessed #HateMyHeart #Austin #Texas 📸: Getty for CMT pic.twitter.com/Ifqt1MKKhV

— Carrie Underwood (@carrieunderwood) April 3, 2023
What are your thoughts on buff Carrie Underwood? Did you also mistake her for a WWE Diva? Do you like her new physique? Sound off below in the comment section.
Check back with Country Music Alley for more news on Carrie Underwood.