Latest posts by Tresa Patterson
(see all)
Whether it is onscreen or on stage with his latest hit movie or song, Tim McGraw knows the making of a good story. The Hallelujahville singer draws moviegoers completely into his roles in Friday Night Lights and The Blind Side. Admittedly, though, the leading man relates that he's never even seen 2008's Four Christmases, which Country Music Alley noted back in 2020's holiday season.
In contrast, Tim McGraw takes considerable gratitude and pride in his role in the 2022 Yellowstone prequel, 1883, alongside his mega-talented co-star and bride of 26 years, Faith Hill. Viewers not only love the early stories of James and Margaret Dutton, but their fervor feeds the continuing saga, as in 1923, featuring Harrison Ford and Helen Mirren.
In major news this week, as noted by Taste of Country, The Hollywood Reporter, and The Wrap per MSN, Tim McGraw goes from performing and making the magic to taking his seat behind the desk as an executive. Down Home Media teams with McGraw's management company, EM.Co, and social content studio, Shareability, to create "vignettes of life and family and community," in the words of the star who knows the screen and the stage equally well.  Skydance Media is a major investor and closed a unique, innovative "first look" deal for the Nashville-based venture.
Very likely, no one has to worry about Tim McGraw putting his trademark Resistol hat or favorite boots in the closet. This big move just means more and more entertainment from the beloved artist.
It's still about storytelling for Tim McGraw
Naturally, Tim McGraw understands that storytelling is essential to any lasting song, and he longs to create that same kind of lasting connection with content for TV, film, and social media from Down Home Media. Likewise, perhaps like no other artist in country music, he transforms great songs into social movements, as with Humble and Kind and Live Like You Were Dying, which remain transformative today.
"Country music has always been about storytelling," Tim McGraw insists. Adamantly, his press release declares that "I think there's a longing for that," referring to "relatable stories that capture the essence and spirit of everyday Americans."
"That's Down Home," McGraw elaborates. "That's how I grew up. Those are the stories I like to tell and that's what I want our company to be about." Not surprisingly, two scripted series are in development with Down Home. Clearly, Tim McGraw's vision is to make his company an entertainment hub for family viewing, as well as bring emerging talents to the forefront through social media.
In good company
Not by coincidence, the running of Down Home media belongs to familiar faces. Brian Kaplan from Tim McGraw's management company assumes duties as co-founder and Chief Strategy Officer. Shareability's Tim Staples is co-founder and CEO.
When it comes to success, Skydance Media already has a slew of TV and film hits. Top Gun Maverick almost single-handedly revived all of the American movie-going experience with its nostalgic and daring take-off. In the television realm, the media creators celebrate success with Reacher and Grace and Frankie. Needless to say, this is a collective of hitmakers.
More good news on the McGraw front
Beyond every marker of career success, Tim McGraw and Faith Hill prize the joy of seeing their grown daughters succeed and thrive as "strong, independent, strong-minded young women," as their mom puts it. For his part, dad Tim McGraw echoes "What I'm most grateful for is just how normal our kids are and how grounded they are and how much they respect themselves and other people," as Hello! magazine conveys.
Of course, Tim and Faith go to great lengths to express the unique qualities and gifts within each of their beautiful daughters, Gracie, 25, Maggie, 24, and Audrey, 21. As it happens, though, Gracie gushed on social media that her upcoming shows of Broadway Sings Queen are sold out for May 3-4 at NYC's Cutting Room.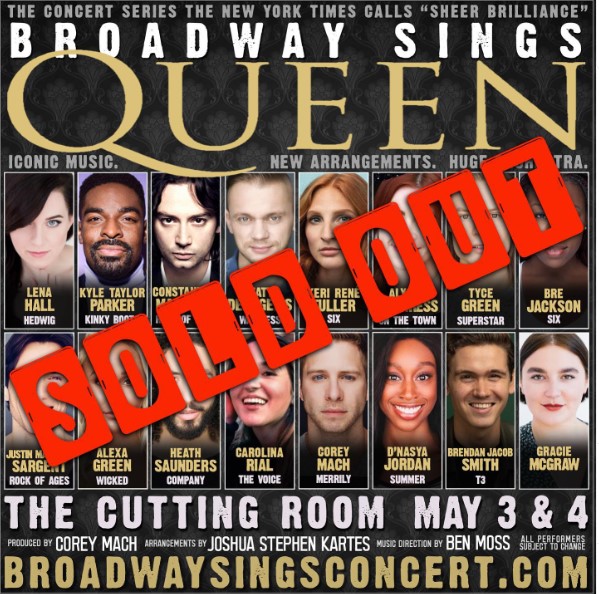 Country Music Alley features numerous profiles on Gracie McGraw and is a longtime cheerleader of her talents and positive social conscience.
Congratulations and much future success, Gracie, and congratulations to all the family!
In life, business, and love, struggles and differences are part of the growing process. As parents, artists, and people, Tim McGraw and Faith Hill are reaping the rewards of committing for the long haul.
Keep up with Country Music Alley for the latest news in the country music arena.