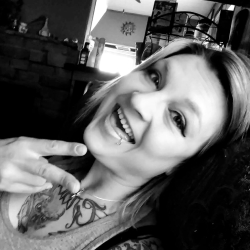 Latest posts by Chris Piner
(see all)
Although country singer Thomas Rhett produced 21 singles with 20 reaching the number one spot on numerous charts, he never forgets about the people who got him there as he paused a recent concert to pray for a fan. For the past two days, Rhett played at the Nashville Bridgestone Arena. The concert marked the end of his recent Home Team Tour 23. While Rhett was born in Georiga, he spent the majority of his childhood in Hendersonville, Tennessee. Still, showing just how much he cares about his fans, the singer did more than stop his concert. Being a man of faith, Rhett led the entire arena in a moment of prayer.
With thousands of fans in attendance, a fan snagged video footage of the incident. Singing Craving You, Thomas Rhett noticed distraught fans surrounding a man named Terry. With medical staff helping him, Rhett calmed the arena, praying, "God, we just ask for your healing over Terry. We know you are the ultimate physician. We know that you are the ultimate healer. Pray for Terry's family right now, who are very scared. For Terry, who is very scared."
Thomas Rhett Celebrates Having 20 No. 1 Hits
As the crowd listened to Thomas Rhett, who was sitting near the fan, continued, "God, we know that you are a miracle worker and we pray over Terry and his family right now. We ask that everybody in this room, after they leave tonight, they will continue to pray for Terry and his family." He ended it with, "We love you. We thank you for this in Jesus' name. Amen." After making sure the fan received proper care, the country singer rallied a roaring crowd as he started to sing once again.
Besides entertaining crowds and praying, in June, Thomas Rhett gathered friends and family to celebrate his 20 hits milestone. The singer broke into the country music industry just 10 years ago. He commented on his career, revealing his secret. "I think sitting down and not trying to write a hit, but to try to write something that feels like you, it's kind of been the secret sauce for me. I just got really lucky that a lot of people listen to my music and sort of were going through the same things in life and found their own story within my story."
The Country Singer Creates Special Box Set For Fans
Again, loving his fans and not wanting them to miss out on the fun, Thomas Rhett released a vinyl record box set containing all 20 of his number-one hits. He discussed the reason behind viny. "Having a vinyl for me is very nostalgic in many ways. I also feel like a lot of people are buying vinyl today. I think it's cool to collect and especially for certain fans of mine that have kind of been listening to my music since 2012, I just think it's a really cool piece to own, and it's kind of like a moment in time."
— John (@PicturesaroundX) October 1, 2023
With 20 number-one hits, which of Thomas Rhett's songs are your favorite? Let us know below.
Update: