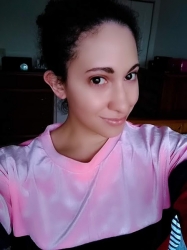 Latest posts by Chanel Adams
(see all)
Katy Perry and Thomas Rhett seem like an unlikely duo. Yet, the two teamed up for a new country singer. Rhett was working on his latest album, Where We Started, when he had no plans to collaborate with anyone else. A member of Rhett's team sent the lead track over to Perry to see if she would work with him.
The rest is now history. In a new interview, Rhett opened up about his collaboration with Perry. The singer is known for her iconic pop songs like "Firework" and "Teenage Dream." However, she took part in her first-ever country music crossover with the musician.
Thomas Rhett talks about his Katy Perry collaboration
Thomas Rhett opened up about his "mind-blowing" duet with Katy Perry. The two sing on the track "Where We Started." That collaboration led to many star-studded duets on his sixth studio album. However, their collaboration wasn't meant to happen until his team mentioned it.
"Having Katy Perry featured on this was mind-blowing to me," Rhett told Music Mayhem Magazine. "Alison Jones at the label sent it to her, and she was immediately like, 'When do I put my vocal on it?' I'm sitting there going, 'Really?' I've always been such a fan of hers."
He praised the singer's "emotion" in the song. Rhett said the track is a relatable song that their fans will enjoy. Perry fell in love with the track so much that she recorded it within 24 hours. He thought he would never hear from her again.
"Katy responded and said, 'I love this. I resonate with this so well,'" Rhett continued. "When she put her vocal on it, it took her, like, two weeks. She really put a lot of time and effort into this vocal… This reminded me of how amazing a vocalist she is, and I feel like it really came to life."
Check out Katy Perry and Thomas Rhett's collaboration in the video below.
Thomas Rhett's children picked out his tracklist
His children have good taste. In an interview with People, Rhett explained how his new album came together. Not only did a member of his team send a song to Katy Perry, but also his kids picked out the tracklist.
At the time, live music was on a halt due to the COVID-19 pandemic. The family man worked on his album with his four kids at home. Rhett recalls spending a lot of time by himself. His children also became an influence on his new album.
"I was alone with my thoughts in 2020 and wrote a lot of songs, just me and the guitar, and I wanted to write some more things that made my kids smile and made my kids want to dance," Rhett told the media outlet.
He even asked them to listen to the music. They picked out which tracks they liked the most. Rhett thinks more musicians should look to kids more for inspiration. Rhett also used special moments from his career from which to seek inspiration.
What are your thoughts on Thomas Rhett's collaboration with Katy Perry? Are you shocked about their duet? Sound off below in the comment section. American Idol airs both Sunday and Monday this week at 8 p.m. ET on ABC.
Check back with Country Music Alley for more news on Katy Perry.