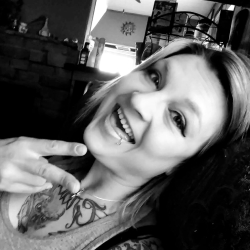 Latest posts by Chris Piner
(see all)
Although music seems to change and progress with each passing decade, one person always seems the same – Dolly Parton. Performing on stage for over 60 years, the singer stunned audiences with her iconic look.
Over the years, the star used her celebrity status to launch herself into the world of movies, theme parks, and even philanthropy. Her career might take twists and turns, but when it comes to her fashion and wardrobe, the style has always been loud, vibrant, and for some, a little risque.
Recently, Dolly discussed her style and what first inspired her with the hosts of The View. And with The View used to sensitive topics, they seemed stunned to learn where Dolly learned to dress.
Dolly Parton Talks Politics
Dolly Parton visited The View via webcam to promote more than her new album Rockstar. She also took time to promote her new book Behind the Seams: My Life in Rhinestones. Although talking about fashion, wigs, and music is normal for Dolly, she took a moment to discuss the words behind the song "World One Fire."
Shying away from speaking on politics, the singer noted how she started writing after watching the news, wondering, "What in the world are we doing to each other and to this world?"
Explaining how she finished the Rockstar album, she added, "My heart was just heavy with all the stuff, that I'm sure we're all heavy-hearted about these days. And I was just trying to throw a little light and try to make us think a little about what we're doing and seeing, if we might step up and try to make a change."
Dolly Parton performed "World On Fire" at the 58th Academy of Country Music Awards. The song features the lyrics "greedy politicians, present and past/ they wouldn't know the truth if it bit 'em in the a**."
Drawing Inspiration From An Unlikely Place
Besides speaking about the current state of the world, host Sunny Hostin inquired about Dolly Parton's style and what inspired her.
Again, not holding anything back, Dolly said, "Even from my early days, I was one of those girls who wanted to wear tight clothes and makeup and big hair, because I had been influenced by the town tramp in our town."
Along with the audience, each host shared a laugh at her admission. Dolly Parton insisted, "I always liked being colorful and makeup and being noticed." While the singer copied the style of the "town tramp," she admitted that at the time, she didn't know her status in the world or how people viewed the woman as "trash."
Which Dolly Parton look is your favorite? Be sure to tell us in the comments below.