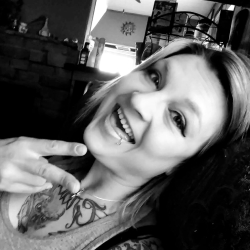 Latest posts by Chris Piner
(see all)
Known for songs like "9 to 5" and movies like Rhinestone, Dolly Parton's humble beginnings eventually led her to more than stardom as she won 11 Grammy awards, a Lifetime Achievement Award, and is a member of both the Country Music Hall of Fame and the Rock and Roll Hall of Fame.
While an icon in music, the singer's success came with a great deal of work as she composed over 3,000 songs in her career. That doesn't include her time in Hollywood, her business ventures, or her generosity. Although on the cusp of turning 78, her fame continues to spread, with some wondering when Dolly Parton will hit the stage once again for another tour.
Recently, Dolly Parton made her rounds to promote her upcoming album, Rockstar, set to release on November 17. Besides hearing Dolly's legendary voice, the album comes packed with other stars like Sting, Debbie Harry, and Elton John. On top of the album, the country icon is set to also release her newest book, Behind the Seams: My Life in Rhinestones. The book gives fans a behind-the-scenes look at her fantastic wardrobe.
Get ready to rock! The new @rockhall exclusive 'Rockstar' vinyl variant is now available for pre-order 🖤 https://t.co/hY6EV2esCi pic.twitter.com/dK6HMQDVwn

— Dolly Parton (@DollyParton) October 10, 2023
Dolly Parton's Marriage First Priority
With Dolly Parton continuing to produce and create, fans wondered if they would see the singer on the stage once again. During a recent interview with Good Housekeeping, the singer admitted that while she isn't slowing down anytime soon, the thought of helming another tour is behind her, citing the commitment it takes. "I did that all my life." Other than the stress, she added, "I've got so many business things I'm doing. And my husband and I are getting older."
While Dolly Parton doesn't shy away from the cameras or stage, her husband, Carl Thomas Dean, prefers a quieter lifestyle. Married in May 1966, Dolly admitted that her husband tends to stay away from the cameras and only saw her perform once. Although odd for some, the singer noted that her husband writes her poems and will surprise her with special gifts. She joked about their marriage back in 2011, saying, "It's the first for both of us. And the last."
Dolly Parton's husband added to the list of reasons Dolly Parton decided to leave touring, explaining, "He's a little older than I am and I kind of need to be with him."
'Behind the Seams' is 25% off at @BNBuzz today through Friday! Use code PREORDER25 at checkout and pre-order your copy today 📷 https://t.co/kOziyt7eUF pic.twitter.com/uhE6bZ15my

— Dolly Parton (@DollyParton) September 6, 2023
Dolly Parton Shows No Signs Of Slowing Down
With the commitment that comes with touring, Dolly Parton seems to be content with her life right now, claiming that she won't stay away from the stage when it comes to performing with other artists. But don't consider this Dolly's retirement. She said, "I might take off of you know, a month instead of a week, but no, I don't plan to ever retire unless my husband was sick and really needed me, or I was sick, that'd be the only two reasons I would ever quit."
Did you ever get a chance to watch Dolly Parton live? Be sure to tell us about it in the comment section below.