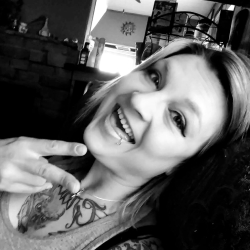 Latest posts by Chris Piner
(see all)
Although Luke Grimes starred in hit films like American Sniper and the television series Yellowstone, it appears the actor still gets nervous, but not when it comes to acting. Standing beside actors like Kevin Costner can be intimidating for some, but for Grimes, his nerves get the best of him whenever it deals with music.
On the cusp of releasing his EP Pain Pills or Pews, the actor recently discussed suffering from "imposter syndrome" and the fellow costar who helped him shake those negative thoughts of doubt.
While breaking into the business of acting, Luke Grimes recalled how he played the drums at a young age. Eventually, the church his parents attended needed a drummer. Taking up the role, the actor transitioned from drums to learning the guitar. Not stopping with the worship group, Grimes went on to play for numerous high school bands.
Although Grimes always loved acting, he admitted, "I wasn't able to do anything about it in Ohio — I could have done school plays, but that's very different from films. Music came as another creative outlet at a time when I couldn't do acting, but I fell in love with that, too."
"It's A Similar Process"
Now, with more than a few movies under his belt, a hit television show, and helming music videos, Luke Grimes revealed no matter the platform, the process is the same. "It's a similar process, whether you are coming up with a song idea or bringing a character to life. The really good artists do kind of create a persona that's bigger than life, like Hank Williams Jr. People want to see that when they come to a show, and there's different levels of that, clearly. I'm still trying to figure out what that is for me."
Knowing his career was in acting, Luke Grimes noted he felt somewhat uncomfortable stepping out on a stage in front of thousands of people. As if by fate, country singer Lainey Wilson landed a role in season 5 of Yellowstone.
With Lainey having beautifully traversed Hollywood and the music industry,  Grimes said watching her helped take "some of the fear away."
He continued, "It was inspiring to watch Lainey step into those shoes. As much as I was afraid that people would naturally be like, 'What is this guy doing here?' I realized that no one on our set was like, 'What is she doing here?' Everyone was like, 'She's awesome and we're glad she wants to do this.'"
Heading Back To Ohio
With Luke Grimes continuing to chase stardom, he still remembers where he came from and how much Ohio means to him. Writing a song about the state, "Oh Ohio," the actor explained how he traveled back home several times over the years and found the place to be different. "I would go home to Ohio and it would feel like home still — but about 10 years after leaving, I went back and realized, 'Oh, this is not home anymore.' It was a really crazy feeling."
Who do you believe is the best actor to juggle both the silver screen and stage? Be sure to let us know below.