Latest posts by Emmalynn Miller
(see all)
Oliver Anthony, the star who went from an average man to a world-renowned country star, is finally dropping his first album.
Christopher Lunsford Anthony is currently putting his music and performing on the back burner, as he and his wife have just welcomed his third kid into the family. The past two months have been full of astounding success and work for the 31-year-old singer and songwriter, so a break is well deserved. However, Oliver has still been active on his social media platforms and following through with pre-planned performances despite his little one being born early.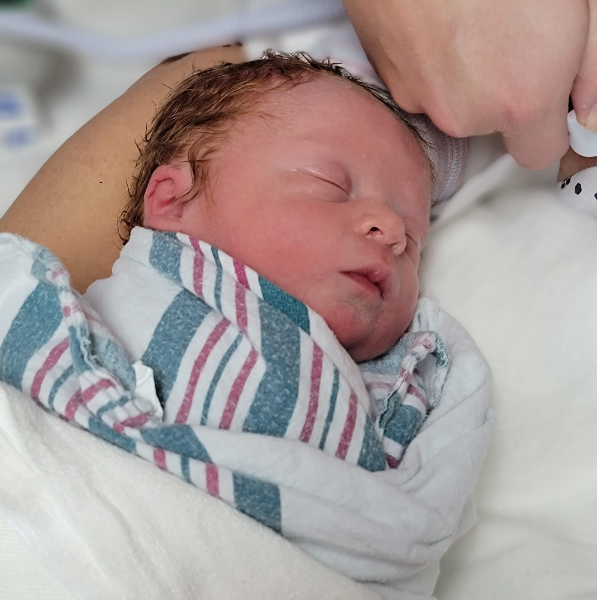 Oliver Anthony's Current Discography
Oliver Anthony first gained attention with his song "Rich Men North Of Richmond." The original YouTube post currently has 87 million views and still holds the #4 spot for top music video even though it was uploaded 2 months ago. The artist has shared a handful of other songs since this point, though none have reached quite that level of fame. Here is the list of the songs published on his Spotify:
"Aint Gotta Dollar," "Virginia," "Rich Mans Gold," "Cobwebs and Cocaine," "Doggonit," "Stuck Living in the New World," "90 some Chevy," "VCR Kid," "Long Gone," "Ive Got to Get Sober," "Rich Men North Of Richmond," and "I Want To Go Home."
For such a popular artist, Oliver Anthony has only been sharing his music since 2021. The creator originally started with covers, which can be found on his YouTube channel. Eventually, he moved on to creating his own songs, which is what got him famous.
Oliver Anthony Announces First Official Album
Though Oliver has published a lot of songs within the past two years, he has never had an official album. However, that is about to change. In a social media post made on October 27th, 2023, Anthony spills some exciting news.
Have been in the woods lately writing some songs and petting some dogs. Will be recording my first official album in January. Going to be recording outdoors, much like the RadioWv session videos you've seen popping up on YouTube recently, but with a few other instruments added. pic.twitter.com/FDAdZKuLRr

— Oliver Anthony (@AintGottaDollar) October 27, 2023
Oliver Anthony is set to record his first-ever official album in January, which likely means brand-new music and a good handful of it! He also states that he will be recording outside, as he typically does. This provides a unique and natural sound. Comments are full of love and hype for the singer.
Fans Share Their Excitement
Under Oliver Anthony's post on X (previously known as Twitter), viewers flood the comments with eagerness. Fans are acting like baby birds begging for worms!
"Looking forward to the new songs and album in January. I love your music and the feeling you put behind it. Changed my life for sure." –Melinda.
"I have been waiting for this!" –T.
"Can't wait to hear it, man! Blasting it through the woods here in Arkansas!" –TN.
"Thanks for sharing, can't wait to listen. I love authentic artists." –Coach Chad Bruckner.
"Look forward to it!" –Clayton.
Who else is hyped for this new album? Oliver Anthony knows how to speak to the hearts of many Americans. Will he succeed in that aspect once again?