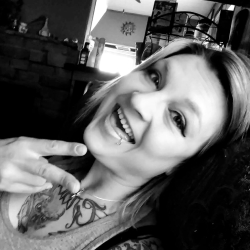 Latest posts by Chris Piner
(see all)
When trying to compare Garth Brook and Ronnie Dunn to each other, it is almost impossible. Each carved their own way through country music as Dunn eventually landed in the Country Music Hall of Fame. Seven years before Dunn's induction, Brooks was welcomed into the Hall of Fame in 2012. Combining their Academy of Country Music Awards, they received a staggering 49 of them.
With such rich careers between them, it seemed like fate when Brooks announced they would be collaborating on a song for his Time Traveler album. With an album on the way, Brooks is also on the cusp of another major accomplishment with his new bar as well.
Dive Bar Concert
Although families gather on Thanksgiving to celebrate the holiday season and remember the good times, Garth Brooks will be preparing for the grand opening of his Friends in Low Place Bar & Honky-Tonk. And given how much the singer likes to party, the grand opening will feature a Dive Bar concert.
Announcing the event, Brooks said, "How do you open a Friends in Low Places bar??? With a Garth concert! This is going to be off the chain. Black Friday, brand new bar, in the home of Country Music…Hollywood couldn't write a better script. I can NOT wait!"
While the bar opens the day after Thanksgiving, Garth Brooks admitted that the bar isn't all that finished yet. "The first floor is just, bring your helmet." Detailing the size and scope of the bar, he added, "The second floor gives you a little break from it, but it's still right in your face. The third floor is just going to be Trisha Yearwood classic cool. That's going to be where all the best food is. That's going to be where everything is. But the fourth floor, The Oasis, up on top, that's gonna be where the party's at. This should be fun."
Have you heard the news? @garthbrooks is opening the Friends in Low Places Bar & Honky-Tonk in Nashville! He's throwing a Dive Bar concert to celebrate! There's only one way to get tickets and that's from The BIG 615! Listen to learn more: https://t.co/H0OmqSbM6v Terms apply. pic.twitter.com/o7LXWiHzos

— The BIG 615 (@big615radio) October 16, 2023
For those wanting to visit the new spot, there appears to be only one way to do it – win tickets. For now, fans will have to battle on the Big 615 Radio station in hopes of gaining entry to the exclusive event.
Garth Brooks Records With Ronnie Dunn
Besides breaking into the food industry, Garth Brooks' Time Traveler album will be released on November 7th and mark his 14th album. The seven-disc box set comes with more than one album as the singer included other works of his like, Gunslinger, Fun, and Man Against Machine.
As for Ronnie Dunn, his contribution to the album comes on the track Rodeo Man, which is a little under three minutes and is described as a glimpse into those unique few who call the rodeo home. With Dunn's rich history in country music added to the album, it makes it even better that he collaborated with Phil O'Donnell.
Time Traveler – something from every era of country music! love, g

Available 11.7 only @bassproshops included in The Limited Series https://t.co/b391ktYYTL pic.twitter.com/V8Yfl90Eux

— Garth Brooks (@garthbrooks) October 25, 2023
Excited about the collaboration and overall project, Garth Brooks explained, "There are a lot of different eras on this album, thus the name. Country music's core is sincerity; after that you can dress it up a thousand different ways. I am so lucky to live under the flag of country music."
For those hopping to get their hands on the Time Traveler box set, word of warning – it is only available at Bass Pro Shops around the country.
What are you more excited about – Garth Brooks's new album or new bar? Be sure to tell us in the comments below.