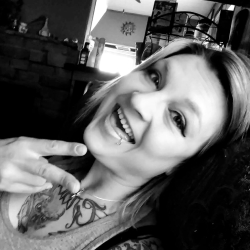 Latest posts by Chris Piner
(see all)
No matter the decade or current events taking place, Dolly Parton always focused on her music and giving back to those in need. Using her music to welcome people from all walks of life, the country singer stayed relevant to this day. With her newest album, Rockstar, releasing on November 17th, the singer has spent the last few months promoting her project. Recently, she sat down to discuss the album only to be asked about the current Tennessee laws banning gender-affirming health care for minors. Although staying away from politics, Dolly didn't stay silent on the matter.
Standing With Kid Rock
While a country legend, Dolly Parton received some backlash recently for her new album. Although fans are excited about its release, the singer collaborated with Kid Rock on the song Either Or. She also sings with other artists like Steven Tyler and Miley Cyrus, but the backlash focused on Kid Rock and his opinion when it came to Bud Light working with the transgender influencer, Dylan Mulvaney.
"Wrecking Ball (feat. Miley Cyrus)" is out now! Stream wherever you get your music! https://t.co/B4d0Ga8lSf pic.twitter.com/Yz3gRE7jua

— Dolly Parton (@DollyParton) October 20, 2023
At the time, Dolly Parton defended Kid Rock, claiming, "I love everybody. I don't criticize, I don't condone nor condemn. I just accept them. Just because I love you don't mean I don't love Kid Rock in that God way. When somebody makes a mistake, it depends on who they are. That's what God is there for. Everybody deserves a second chance."
Dolly Parton Only Wants Love
Speaking with The Hollywood Reporter, Dolly Parton openly discussed the new laws in Tennessee that some say attack transgenders. She admitted, "I just want everybody to be treated good."
According to Dolly Parton, her life revolves around people from all walks of life. "I've got transgender people. I've got gays. I've got lesbians. I've got drunks. I've got drug addicts, all within my own family. I know and love them all, and I do not judge. And I just see how broken-hearted they get over certain things and I know how real they are."
I feel like a butterfly when I'm in all my colors 🦋🌈 My book 'Behind the Seams: My Life In Rhinestones' shares many colorful looks throughout the decades! Here I'm wearing what would become an onstage staple– a stretchy jumpsuit accented with chiffon. For more, make sure to… pic.twitter.com/HKb4MhQstM

— Dolly Parton (@DollyParton) September 28, 2023
With the law impacting those around her, Dolly Parton tried to educate fans and voters, stating, "I know how important this is to them. That's who they are. They cannot help that any more than I can help being Dolly Parton, you know, the way people know me. If there's something to be judged, that is God's business. But we are all God's children and how we are is who we are."
This isn't the first time Dolly Parton has taken a stance. Back in 2016, when North Carolina banned transgenders from using public restrooms that coincide with their gender identity, the singer noted, "I hope that everybody gets a chance to be who and what they are. I just know if I have to pee, I'm going to pee. I don't care where it's going to be."
Do you agree with Dolly Parton? Be sure to let us know in the comments below.