Kelly Clarkson got one of her wishes. The singer reached a small victory amid her ongoing divorce proceedings from Brandon Blackstock. As Country Music Alley previously reported, Kelly wants to declare herself legally single. The judge doesn't want to grant her that wish just yet.
However, one of her wishes came true. She doesn't have to pay for her ex-husband's ranch. Brandon jetted off to Montana. The one-time music producer left Hollywood to become a full-time rancher. In November 2020, Kelly was granted primary physical custody of their two children, River Rose, 7, and Remington Alexander, 5.
Kelly Clarkson wins small legal victory
In June 2020, Kelly Clarkson announced her divorce from Brandon Blackstock. Their divorce is still playing out to this day. It was previously reported that Kelly would have to pay $200,000 a month in spousal and child support. On Monday, August 9, TMZ reported that Kelly won a legal victory amid the messy divorce.
Yet, The Voice coach will still have to pay $150,000 per month in spousal support and $45,000 per month in child support. But when it comes to the Montana ranch, Brandon is required to make payments on the property. The ranch costs around $81,000 per month, which includes insurance, mortgage, and taxes. Since Brandon made that place his permanent residence, he's required to make these monthly payments.
The couple purchased the residence in 2019. At the time, they purchased the Vintage Valley ranch for around $10.39 million, according to reports. Her 44-year-old ex-husband gave up Hollywood in spite of a quieter lifestyle. He wants to become a rancher to celebrities like country star Blake Shelton.
View this post on Instagram
Brandon used to work in the entertainment and music industry. He also helped manage Kelly Clarkson's career. The couple is also in a dispute about their working relationship. They both filed lawsuits against each other.
Brandon Blackstock becomes a country boy
Brandon wants to get away from Kelly Clarkson and Los Angeles. He's been working as a rancher. The judge ordered that he should "pay the recurring costs related to the Montana Ranch that he is currently and exclusively using as his residence and business." Brandon's new property is said to have "everything a ranch buyer could want in Western Montana."
He also gets the ultimate privacy. Every aspect of the property is described as "premium." Brandon often shares updates from his ranch on his Instagram account. Also, Vintage Valley has its own Instagram account which features photos of the former music manager. Court documents also address the "complex" divorce that includes "extensive litigation" in regards to child custody, spousal support, and visitation rights.
View this post on Instagram
Kelly and Brandon married in 2013. She will cover the majority of their children's private school fees and related expenses. The American Idol alum talked about the struggles of co-parenting. Check back with Country Music Alley for more news on Kelly Clarkson.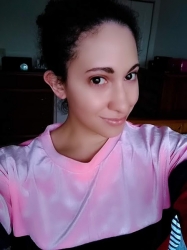 Latest posts by Chanel Adams
(see all)