Kelly Clarkson and Blake Shelton are together again. As Country Music Alley previously reported, the American Idol alum shared support for her good friend. Despite what fans may think, the two are still on good terms. They're not even letting Kelly's ex-husband Brandon Blackstock get in the middle of their friendship.
Kelly has been a part of the country music scene for many years. However, the two met on the set of NBC's singing competition The Voice. Kelly took to social media to share that she attended one of his concerts. Not only that, but she also jumped on stage to perform with him.
Check out Kelly Clarkson and Blake Shelton's duet!
Kelly Clarkson made a surprise appearance at Blake Shelton's concert. She's been traveling with her two girlfriends in tow. The Voice coach is celebrating her latest court victory amid her ongoing divorce with Brandon Blackstock. Last weekend, the trio went to Las Vegas to watch George Strait live in concert.
On Friday night, August 20, Kelly and her friends watched Blake perform as part of his Heroes and Friends Tour. The group traveled to Denver, Colorado to watch him perform live in concert. Kelly even took the stage to perform alongside him. On Wednesday, August 18, Blake kicked off his tour in Omaha, Nebraska. Guest artists like Lindsay Ell, Martina McBride, Trace Adkins, and Tracy Byrd joined him on his tour which will end on October 22 in Uncasville, Connecticut.
Kelly surprised fans with a special duet with Blake. The two performed their rendition of "Lonely Tonight," a song that originally features vocals from Pistol Annie's, Ashley Monroe. "Kelly freakin' Clarkson Denver," Blake announced to the crowd as Kelly added, "Give it up for Blake Shelton." Check out the clips for yourself below.
Kelly Clarkson and Blake Shelton pic.twitter.com/UbtJzwBPD9

— pauu (@pauu__07) August 21, 2021
Kelly headed back into the audience to jam out with her friends. The 39-year-old didn't take long to share her joy with her fans. She took to her Instagram Stories to share her favorite parts of Blake's concert. She also fangirled over Tracy Byrd.
View this post on Instagram
View this post on Instagram
Ongoing Brandon Blackstock divorce
Kelly Clarkson appeared to be in good spirits. This live performance between the two comes after Blake reportedly dumped Brandon Blackstock as his music manager. Kelly supported Blake during her night out. She even called him the "prince of country" music.
But fans didn't expect their duet. Audience goers captured the whole performance on video. Most of the clips were posted on Twitter. Kelly's public appearance comes after Blake fired her estranged husband.
He is continuing to show his support for his friend. According to new reports, Kelly is hoping to sell the Montana property where Brandon calls home. She won a huge victory when the judge sided with her and agreed to keep the couple's prenup in place. This means that everything Kelly earned in her marriage belongs to her.
Since Kelly purchased the ranch in 2019, she can do whatever she wants with it. What are your thoughts and Kelly and Blake's performance? Do you love their friendship? Sound off below in the comments.
Check back with Country Music Alley for more news on Kelly Clarkson.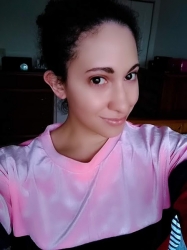 Latest posts by Chanel Adams
(see all)