In these challenging times, Miranda Lambert is helping fans through her music. Earlier this year, the country star released her latest album, The Marfa Tapes, alongside collaborators Jon Randall and Jack Ingram. Some would describe it as a demo tape, a live album, and an acapella album all rolled into one.
The trio headed out to West Texas to seek inspiration. All they used was an acoustic guitar and a microphone to create the critically acclaimed album. They also used the perfect place to isolate and record songs in just one take with banter, alcohol shots, and wild animals heard in the background.
Miranda Lambert performs with Dierks Bentley and Brothers Osborne
Last week, Miranda Lambert took to Instagram to share a clip from CMA Summer Jam. At the event, she performed alongside Dierks Bentley and Brothers Osborne. The artists got together on stage to perform the song "Midnight Rider." Miranda heated up CMA Summer Jam with a three-song set on Thursday, September 2.
She performed a trio of her hit songs "Kerosene," "Settling Down," and "Tequila Does." However, her favorite performance was singing alongside Bentley and Osborne.
"My CMA Summer Jam performance is gonna be fun," Lambert said prior to her performance, per Music Mayhem Magazine. "It's gonna be a hot sweaty mess, but it's gonna be fun. I'm singing with two of my pals: John and T.J. Osborne and Dierks Bentley, so I get to hang out with my buddies and sing some country music and some rock and roll so what's not to love."
Here comes the HEAT again!! 🔥 Thanks to some #Kerosene from @MirandaLambert 😏💯 #CMASummerJam pic.twitter.com/pdR7shBQbv

— CMA Country Music (@CountryMusic) September 3, 2021
CMA Summer Jam also included performances by Blake Shelton, Gwen Stefani, Carly Pearce, Carrie Underwood, Cole Swindell, Gabby Barrett, Luke Bryan, Luke Combs, Darius Rucker, Eric Church, Florida Georgia Line, Lainey Wilson, Mickey Guyton, and Thomas Rhett.
The three-hour star-studded event aired on Thursday, September 2 on ABC. However, the performances were recorded over the summer, hence the name. Many of the country artists were happy to get back on the stage again after a difficult year. Even fans enjoyed watching Lambert perform.
Country music fans react on Instagram
Some fans felt this was the performance they needed. Miranda Lambert has been providing them with an impressive array of live performances and recordings for much of the year. "With so much sadness in the world this is the therapy I needed!" one fan wrote. The comment received 29 likes.
Some felt that she had the best performance of the night. Others would love to see all of them on tour together. Most fans agree that Lambert is one of the queens of country music. One user noted that they should form a band and release an album. "You are [a] country woman and not a phony!" one commented.
What are your thoughts on this performance? Which performance from CMA Summer Jam was your favorite? Sound off below in the comments.
Check back with Country Music Alley for more news on Miranda Lambert.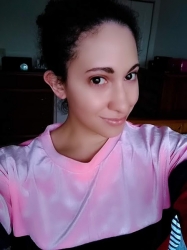 Latest posts by Chanel Adams
(see all)