Carrie Underwood fans are passionate these days. They spoke out on social media when the singer wasn't nominated for the coveted Female Artist of the Year award at the 2021 Country Music Awards. They wept when she released her new song for the new film for Dear Evan Hansen.
Carrie's fans also got vocal when she seemingly liked a controversial tweet from conservative writer Matt Walsh. Some of them didn't like that she agreed with his anti-mask stance. Regardless, most fans are sticking by the country queen. Now, they're rallying for her to headline the Super Bowl Halftime Show after her Sunday night football debut.
Carrie Underwood rings in Sunday Night Football
The singer is kicking off the football season. It's not football season without Carrie Underwood singing the latest rendition of the classic song "Waiting All Day for Sunday Night." Country Music Alley previously revealed the details of her latest music video. This time around, Carrie wanted to go with a futuristic vibe while promoting the sense of community that football brings.
Sports bring people together. Carrie feels that togetherness is needed in these challenging times. On Sunday night, the Los Angeles Rams took on the Chicago Bears to kick off the 2021-2022 football season. Carrie was back behind the microphone as she sang the theme song.
Last month, the American Idol alum teased that this would be her "best opener yet" and fans agree. They're loving her latest version and feel that it really captures the essence of football. According to Carrie's press release, this is her "ninth season" ringing in Sunday Night Football. She wanted to find a way to make it sound fresh.
Fans love the song as well. They took to social media on Sunday night to share their thoughts on Carrie's latest cover. There was plenty of praise for the superstar. Now, some are rooting for Carrie to become the next headline act at the Super Bowl Halftime Show.
Fans want her to be the Super Bowl Halftime performer
Carrie Underwood never performed at the Super Bowl. Fans think she would be the perfect addition since she has a long-spanning discography of music that includes hit songs like "Jesus Take the Wheel" and "Before He Cheats." She knows how to get the crowd going with her music. Carrie can also transition into a powerful and inspiring song such as "Hallelujah" or "The Champion." Here are just some of the comments on social media:
"Go Carrie."
"Awesome yes she needs to be the Super Bowl Halftime Show show yes yes yes."
"She should be in the Super Bowl Halftime Show."
"Why can't we get a Carrie Underwood Halftime Show?
"You should totally be in the Super Bowl Halftime Show. Your voice is amazing!"
Some fans are praying and manifesting for it to happen. As of right now, there is no news on the 2022 Super Bowl Halftime Show. Do you think Carrie could headline her own show? Sound off below in the comments.
Check back with Country Music Alley for more news on Carrie Underwood.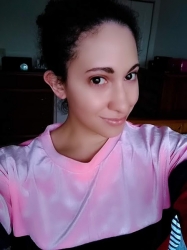 Latest posts by Chanel Adams
(see all)