Carrie Underwood is serious about her fitness. The country singer loves to work out several times a week. She stays on top of her game when it comes to diet and exercise. She's so passionate about fitness that she made a lifestyle brand and a mobile app out of it.
The "Cry Pretty" star makes fans envious of her taut abs and lean legs. Sometimes she'll treat fans by sharing a gym selfie or the occasional bikini selfie. While Carrie makes it look easy, it's anything but. The singer shared some of her secrets which fans can try for themselves.
Carrie Underwood refuses to eat meat
Per ET Canada, Carrie Underwood and her husband Mike Fisher explain how they get past her vegetarian lifestyle. It can be hard on her since the former NHL star is an avid hunter. Back in May 2020, Carrie and Mike premiered their new series called God and Country, which focuses on their marriage. However, they hit a "major roadblock" at the time.
Carrie Underwood revealed that she doesn't eat meat. She also makes sure not to buy leather goods. When they were dating, Mike and Carrie didn't acknowledge their differences. Carrie explained that she "loves animals and life so much" that she wouldn't ever marry a hunter.
That's when they realized they have different beliefs. Carrie said they have "spirited discussions" about topics they often disagree on. Still, none of that matters because the couple is still crazy in love with each other. As Country Music Alley previously reported, Carrie shared a TikTok video that shows his love for taxidermy.
However, she declared that she still loves him no matter what. It's interesting that Carrie stays on the path when it comes to her vegetarian lifestyle. She doesn't let that interfere with her marriage or vice versa. Somehow, this vegetarian and meat-eater make it work.
What are her fitness and food secrets?
In 2016, Carrie Underwood spoke to Jenna Bush Hager about her foot and fitness secrets. The Today Show host joined the country star in her hometown as Carrie talked about the struggle of balancing family, work, and fitness. She also shared her biggest guilty pleasure.
At the time, she admitted that she loves fitness and being outside. However, the first thing she does in the morning is focus on her kids rather than herself. While Carrie Underwood is "mostly vegan," she admits that her love of "cheese is a problem." Her favorite workout song is "Kickstart My Heart" by Motley Crue.
Now, it's time to get the secret behind Carrie's toned legs. She loves to do lunges and back booty kicks. Though she doesn't love them, the American Idol alum does burpees to get them muscular and strong. Then she does running squats.
Those who are not fitness fanatics can start with a walk. It's all about baby steps and it's how Carrie got her start. She wanted to embark on a healthy lifestyle since it wasn't always the case for her. Check back with Country Music Alley for more news on Carrie Underwood.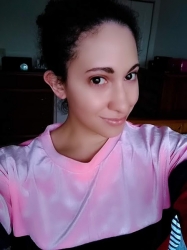 Latest posts by Chanel Adams
(see all)