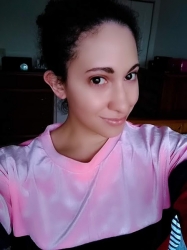 Latest posts by Chanel Adams
(see all)
Adele unveiled the full tracklist for her upcoming album, 30. Her comeback has singers scrambling and rearranging their album schedules. However, country fans will be happy to hear this news. The tracklist includes a collaboration with country superstar Chris Stapleton.
The duet is part of an updated version of Adele's lead single "Easy On Me." She dropped the solo version on November 19. "Easy On Me" has already been breaking records and burning up the music charts. There is no doubt that the new version with Stapleton will do the same.
The version of "Easy On Me" with Stapleton's vocals is on the deluxe version of 30, which is available exclusively at Target.
Adele unveils full 30 tracklist
On Monday, November 1, Adele took to social media to unveil the full tracklist for her new album, which drops on November 19, 2021. The original album has a tracklist of 12 songs, while the Target version has 15 tracks. This collaboration is something that Adele has been excited about for some time. During her appearance on Vogue's "73 Questions" series, she named Chris Stapleton as her dream duet.
The soulful singer responded to the singer's Instagram post with an interesting comment. "
," is all he wrote, acknowledging that he watched Adele's clip. His wife, Morgane Stapleton, commented with the "
" emoji. Fans took to the Instagram post to beg Adele and Stapleton to work together.
In the video, Adele answered 95 questions rather than the usual 73. She even teased details from her highly-anticipated new album. Her new single "Easy On Me" has become the most-played song in U.S. radio history during its first week of release.
As for Stapleton, Adele isn't the only powerhouse singer he's worked with lately. He received praise for his new collaboration with Kelly Clarkson. The singer dropped her new album When Christmas Comes Around. Stapleton and Clarkson recorded their new duet, "Glow."
Covered a Chris Stapleton song before
Adele is a huge fan of Chris Stapleton. She previously recorded her version of "If It Hadn't Been Love," which was a bonus track for her 21 album back in 2011. Stapleton co-wrote the song with Mike Henderson. The song was originally recorded by Stapleton's former bluegrass band, The SteelDrivers, in 2008.
There's a story behind this song. When Adele was touring years ago, her driver played the song and she immediately fell in love with it. During his interview with host Howard Stern, Stapleton shared his thoughts on Adele's recording.
"This was before Adele was Adele. She had [released] 19, and she'd gotten New Artist at the Grammys or something, but it wasn't like she was Adele," Chris Stapleton said. "So I remember [Irwin] sent me an email, and he's like, 'Hey, Adele is doing this song on YouTube. You should really try to get your publishing company to push her to put it on a record or something.' And I was like, 'That's great, Ken. Who's Adele?' That was literally my response."
Stapleton reciprocated the love. He said that he loves her as "a singer and an artist." Check out The SteelDriver's and Adele's version of "If It Hadn't Been For Love" in the videos below.