The Voice coaches Blake Shelton, Kelly Clarkson, John Legend, and Ariana Grande were the first celebrity guests to appear on Jimmy Fallon's new show That's My Jam. They battled it out as they played through each round. Country Music Alley previously reported Kelly and Ariana's intense face-off.
The divas had to sing iconic pop songs. Ariana and Kelly blew away Blake and Jimmy. Even at one part, the men embraced as their female counterparts performed power ballads. That's My Jam is a popular segment from The Tonight Show. Each episode features two teams of celebrities who compete in dance, music, and trivia challenges for charity.
Blake Shelton didn't understand the memo
In one hilarious round of the game show, The Voice coaches split into teams of two to sing Taylor Swift's hit song "Shake It Off. "Kelly and John were on a team, while Blake and Ariana were on their own team. The team to sing the song correctly wins the round.
Apparently, Blake Shelton didn't understand the rules of this game. He butchered the song. Ariana immediately regretted her decision to team up with him. While she gave an impressive rendition of the song, Blake butchered his lines.
He got every one of them wrong. The coaches had to sing the parts of the classic song. Each coach wore glasses to read and sing along to the lyrics. Blake had trouble with seeing the lyrics. Even though the lyrics appeared on the screen, he still got the song wrong.
At one point, Ariana ran out of the recording booth. She tried to make a flee for it. But she returned and continued to perform the song with him. Meanwhile, Jimmy couldn't stop laughing over Blake's snafu.
Obviously, Blake and Ariana lost that round. Suddenly, Blake's microphone stand sprayed water at both of them. Ariana jumped against the wall as the country singer turned it in her direction. Check out the hilarious video for yourself below.
— PB Media (@PB_Media) November 30, 2021
Couldn't guess his wife's song
Apparently, Blake Shelton is bad at pop music. Back in August, he failed to guess the lyrics to Gwen Stefani's hit song "Hollaback Girl." This time, The Voice Season 20 coaches made an appearance on The Kelly Clarkson Show. Kelly was joined by Blake, John, and former coach Nick Jonas.
They got together to play a special game called "Throw Me a Line." Kelly and John teamed up again and were beating the opposing team. Blake dragged Nick down since he couldn't guess the lyrics of "Hollaback Girl" by his own wife. Ultimately, Kelly beat him to the buzzer, which led to her team's win.
"Hollaback Girl" is one of Gwen's most popular and well-known songs. It's interesting that Blake didn't recognize the lyrics. Some would say that "Shake It Off" is on the same level. But it's obvious that Blake is more of a country boy.
Check back with Country Music Alley for more news on Blake Shelton.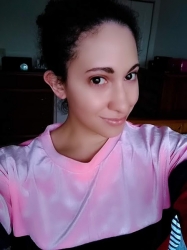 Latest posts by Chanel Adams
(see all)