Carrie Underwood is one of the biggest female powerhouses of modern country music. In addition to being recognized for her amazing vocals, breathy runs, and a soaring second soprano belt, Carrie is also seen as a fashion icon around the world. Fans from around the world have been flocking to see Carrie perform her Las Vegas residency show that officially began December 1st. In addition to getting to hear her belt fan-favorite hits, concert-goers also get to experience the artist's extravagant fashions first hand. Just a few days ago, Carrie posted some pictures on Instagram from her performance – and fans in the comments definitely had a lot to say about the skin she was showing. Why all the hubbub about Carrie Underwood's legs? Read on to get the details.
Carrie Underwood's Vegas Residency Is FIRE
Country music fans from around the world have been storming into Las Vegas to catch Carrie Underwood's residency show. The show itself is called REFLECTION and began on December 1st.
Carrie's show is homed in the Resorts World Theatre, a prestigious venue that boasts 5,000 seats. According to the Las Vegas Sun, Carrie's setlist features songs that span her entire career, starting way back in 2005 with Jesus Take the Wheel. In an interview with Carrie earlier this year, she told the media that her show will "reflect the amazing journey I've been on for the past 16 years, as well as a glimpse into what lies ahead."
Various reviews of the show say that guests are in for a wild ride. The country diva is making all the stops in this production. From costumes to set effects and plenty of fun visual surprises, there is not a dull moment to report.
The 17-song setlist for Carrie's performance creates a roughly 90-minute show, and we hear there may even be a few encore performances if you clap loud enough!
Carrie Shares Concert Photos on Instagram
Earlier this month Carrie Underwood shared out a collection of several photos on Instagram from the third night of her show. The photos featured up-close shots of the singer on stage and showed off her razzle-dazzle fashion and elaborate sets. While Carrie's fans really loved her fringe and rhinestone-filled outfits, they were also going nuts over the singer's legs.
#OMG Carrie Rocked It Out! Has anyone seen those legs! Holy Cow, Yall. #leggoals pic.twitter.com/IJqtRLXQ2Z

— RealiTeaTime (@Reali_Tea_Time) December 14, 2021
Yep, you heard right, those scrolling through Instagram were doing an instant double-take when they caught a glimpse of the 38-year-old singer. In the primary photo, Carrie wears a band T-shirt under a plush red cropped jacket. The frock features plenty of chains and fringe. The celeb completed her femme-rocker look with a pair of uber short black leather spanks. The shorts left very little to the imagination and did a great job drawing attention to Carrie's super-toned thighs and muscular calves.
The photo collection has 120k and nearly 1,000 comments.
What Did Fans Have to Say About Carrie Underwood's Leggy Display?
Fans in the comment section of the post were shocked at how muscular Carrie's legs were. While there were a few negative comments about how the excess muscle made her look "manly", the majority of Carrie's followers who amazingly supportive and complimentary.
"So much wow, but damn girl them legs are 🔥," one fan wrote in the comments. Another piped in with. "Carrie got legs for days," and yet another chimed, "She has amazing leg muscles 😍."
In addition to fans going absolutely insane over how much muscle Carrie Underwood has in her legs, fans who had been to her show gushed about how amazing it was. One concertgoer said she went to the show the first three nights it was open. A second girl quipped in saying she had gone to the first two shows, she says she would have gone the third night – but didn't want Carrie to think she was a "freak."
If you haven't had a chance to catch Carrie's residency show, REFLECTION there's still time. Additional dates are set for March, April, and May of 2022.
Have you seen the new show yet? If you have what is your favorite part! We want all the juicy details! Tell us in the comments.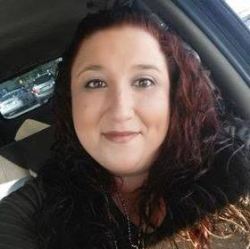 Latest posts by Nikki Desrosiers
(see all)