Blake Shelton just compared Kelly Clarkson to Adam Levine. The Voice coach sat down for an interview amid the Season 21 finale. On Tuesday night, the NBC singing competition crowned Girl Named Tom as the champions. The show's host Carson Daly said that they became the first non-solo act on the show to have four songs on the iTunes Top 10 list at the same time.
The South Bend trio walked away with $100,000 and a recording contract. The group finished ahead of Wendy Moten. Meanwhile, Paris Willingham ended up in third, while Hailey Mia was in fourth place. The fifth-place spot went to Jershika Maple.
Girl Named Tom's win also marks the fourth win for Team Kelly, who last won in Season 17 with her contestant Jake Hoot.
Why Blake Shelton thinks she's the new Adam Levine
The country singer realizes that he has some heavy competition. In his new interview with People, he claimed that Kelly is the new Adam Levine. He joked that he hasn't had a chance to miss the Maroon 5 singer. Kelly and Blake have been busy with their rivalry all this time.
"Kelly is my new Adam, for sure," Blake Shelton told People.
He also admitted that he can't ever get mad at Ariana Grande. But the" Come Back as a Country Boy" singer still can't figure her out. He's still unsure what kind of rivalry she'll bring to the show. Though the pop star didn't win, she's sure to come back due to her ever-growing popularity.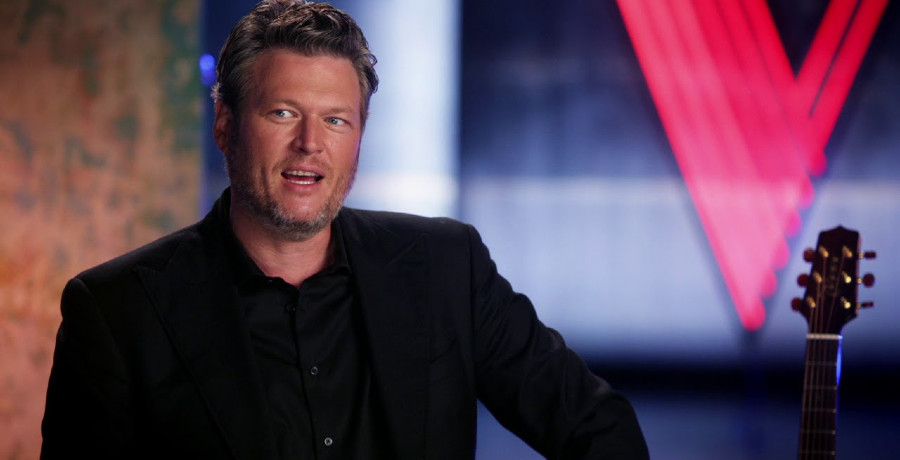 "I have not been able to really pin Ariana down yet as what kind of rival she is," he said. "It's really hard to get mad at Ariana enough to really go for her throat because she's the sweetest kid that you'll ever meet."
Blake joked that Ariana doesn't have that same restraint. The "Thank You, Next" singer will "look at you with a smile and be sticking the knife straight in your back." Blake says that his fellow coach has "done it to me a hundred times already." Then, he's won over by her charm again, so it's hard for him to get mad at her.
Why he used to get upset with working on The Voice
In that same interview, Blake Shelton admitted there used to be some things that would upset him about working on The Voice. It can involve long and grueling days. Blake has been a part of the show since its inception. Over the past decade, the "God's Country" singer has "been able to kind of settle in." He's been on television so much that he even got sick of himself.
"We've gotten so good at making that show," Blake Shelton continued. "They've been able to really work hard at making the parts that I don't like about being on television a lot better."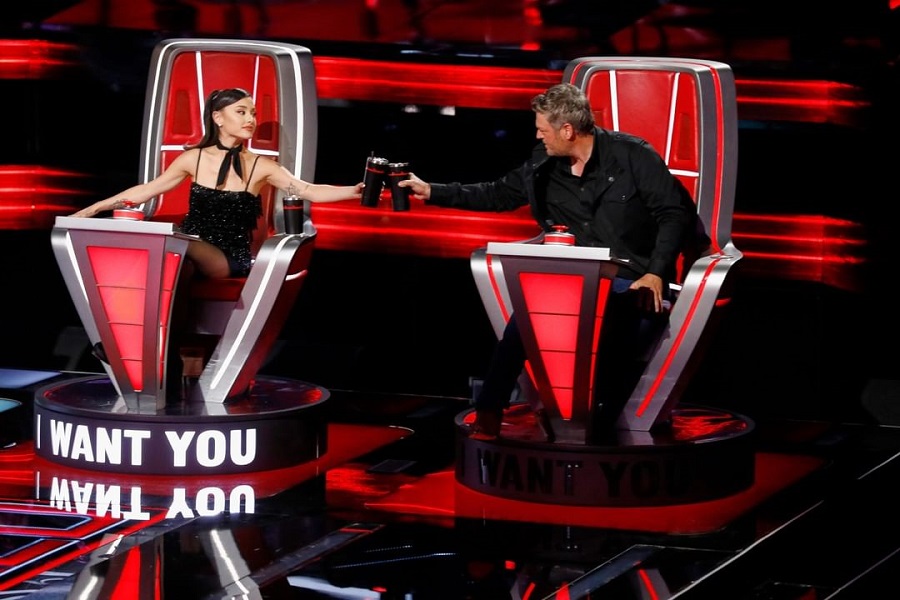 Blake is also more choosy when it comes to press. He wants to make sure that he spends his time better. He wants to use that time to coach his singers. This season, his extra work helped advance two of his singers — Wendy Moten and Paris Winningham — into the finale.
What are your thoughts on what Blake Shelton said about Kelly Clarkson? Do you agree that she's the new Adam Levine? Sound off below in the comment. Check back with Country Music Alley for more news on Blake Shelton.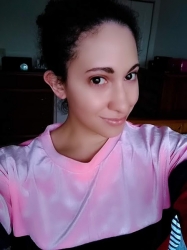 Latest posts by Chanel Adams
(see all)