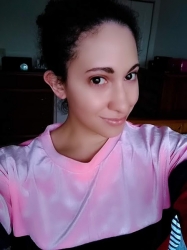 Latest posts by Chanel Adams
(see all)
Carrie Underwood shimmied into sequin booty shorts for long-anticipated news. The country singer is returning to Las Vegas for her Reflection residency. She originally kicked off her residency in late 2021. On Wednesday, February 23, Carrie took to Instagram to share a video montage of her incredible costumes. One of those clips included a shot of her wearing sparkly booty shorts that hugged her bottom.
In fact, most of the outfits she wore showed off her sculpted legs. More importantly, fans have been waiting for this news for a while now. So, Carrie knew she had to share this news in a special way. She grabbed her fans' attention while announcing her new set of dates.
Carrie Underwood shares long-anticipated news
Carrie Underwood announced the return of her Reflection Las Vegas residency. Right now, Luke Bryan is headlining his own residency in Sin City. The country singers had to rotate dates. Most of the popular acts in Las Vegas tend to rotate when it comes to headlining their respective residencies.
"Only a few weeks until the return of #REFLECTION: The Las Vegas Residency !! Who's ready?" Carrie Underwood posted in the caption of her Instagram post.
Only a few weeks until the return of #REFLECTION: The Las Vegas Residency !! Who's ready? #CUinVegas https://t.co/sui4n4ddYP pic.twitter.com/RMk4wcG8TC

— Carrie Underwood (@carrieunderwood) February 23, 2022
The "Before He Cheats" singer looked incredible in the montage video. She shared some of her hottest stage looks, including a pair of micro shorts that showed off her muscular legs. The singer also wore an embellished silver gown that featured a high slit. There was a lot of sparkle and fringe with every stage outfit.
Carrie Underwood got the memo. She knew she had to capture the spirit of Las Vegas in her residency. Fans went crazy over this latest news. Some of them want to see Carrie perform again.
"Highly recommend! I got to see my idol in December and I was singing along to every song! Go @carrieunderwood."
"Got my tickets!"
"I can't wait!! 🔥🙌❤️ come on March 23rd!!"
"You better record one of those concerts. Reflection is one of your best shows ever."
"You are absolutely killin it in Vegas, queen!"
Carrie Underwood will return to her ever-popular residency. She will return to Sin City sooner than she anticipated since she's performing at the Academy of Country Music Awards on March 7.
Her stylist shares wardrobe secrets
This comes after Carrie Underwood and her stylist shared all of her wardrobe secrets. In an exclusive interview with People, the country singer and her stylist and collaborator Emma Trask talked about her show-stopping looks for her Las Vegas residency. They talked about how they came up with the concept for her costumes.
"For REFLECTION, it is all about more rhinestones and more fringe," Carrie Underwood told People. "That was my main directive for the wardrobe and Emma and her team took it to the max. We wanted to combine the glitz and glamour of Vegas with the iconic style women of country have rocked for years."
One of Carrie's favorite looks is her opening number. The blonde beauty steps out in a full-length silver caped fringe design. It's finished off with rhinestones and pearls. What are your thoughts on Carrie Underwood's Reflection residency? Sound off below in the comment section.
Check back with Country Music Alley for more news on Carrie Underwood.