Blake Shelton admitted that he takes his role of stepfather seriously. He knew what he was getting into when he got married to Gwen Stefani in July 2021. The country star revealed how Gwen and her three sons influenced his life for the better. His new role even helped shift his priorities.
You would think Blake would be more concerned about his job as a country star. Yet, he's happier when he's with his new family unit. This comes amid the rumors that he could be leaving The Voice. Blake coached the NBC singing competition for 21 seasons.
Fell in love with Gwen Stefani's sons
In an intimate hour-long interview on Friday, February 25, Blake Shelton said that he started to remove some things in his life when he got with his now-wife. He knew he had to focus more on Gwen and her three sons Kingston, 15, Zuma, 13, and Apollo, 8. The couple started dating in 2015 after they went through their respective divorces. Gwen and Blake first met on the set of The Voice.
"You gotta get some life in there, and marrying Gwen [Stefani]," Blake Shelton said, as per People. "I've married into a family. She's got three boys. … and all of a sudden you go, there's other stuff."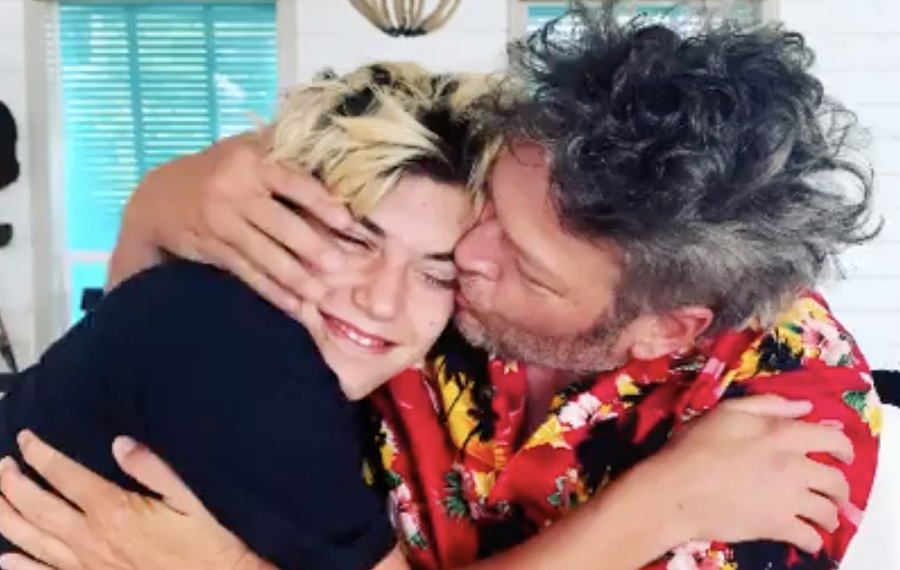 He feels that presence has been beneficial to his own life. Gwen had her doubts about them being together. She didn't think it would last. The singer probably felt that she had baggage.
Blake Shelton proved her wrong. He took on his role of stepfather seriously. He even admitted that he fell in love with Gwen and her sons even more. Blake's own father was the inspiration behind his decision to stay with Gwen.
"My dad did it. My dad raised me. I could do this. I didn't know what I was signing up for, but I was all about signing up for it," Blake Shelton said. "And every day I've fallen in love with the boys as much as I do with Gwen."
The boys love Blake Shelton too
Blake Shelton isn't the only one who feels this way. He admitted that her boys were enamored with him after they visited his 1,300-acre ranch in Tishomingo, Oklahoma. He recalled their first visit to the ranch. Since they grew up in Los Angeles, they had no idea there was another world out there.
"The two of them were like, 'Well, what do we do now?'" Blake Shelton explained. "I go, 'Go out that door and don't come back till you're too tired to go any further.' Well, they can't even imagine just going down to the creek with a net or turning over rocks or getting on a buggy and driving around."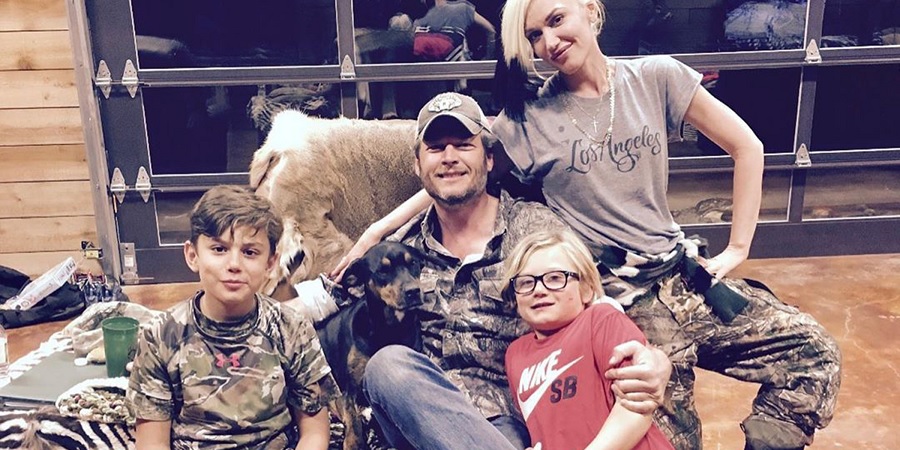 The "God's Country" singer joked that his ranch is "like Disneyland" for them. All three of them have learned how to start fires, fish, and throw hatchets. Gwen also made a big impact on Blake's life, especially when it comes to her faith and love of family. He feels that the two have connected deeply because of God.
"She has such a strong faith in God. I mean, if Gwen was sitting here right now, she would go, 'God,'" Blake Shelton raised a hand over his head before adding, "and then 'everything else.'"
What are your thoughts on Blake Shelton's role as a stepfather? What are your thoughts on Gwen and Blake as a couple? Sound off below in the comment section. Check back with Country Music Alley for more news on Blake Shelton.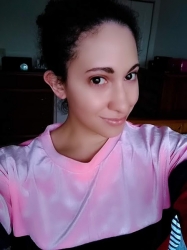 Latest posts by Chanel Adams
(see all)