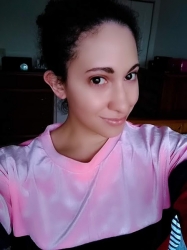 Latest posts by Chanel Adams
(see all)
Gwen Stefani shared her wedding dress journey with her fans. The No Doubt revealed earlier this week that a year ago she was trying on many dresses for their July 3, 2021 nuptials. Gwen and Blake continue to share rare footage from their wedding. They still can't stop talking about their wedding day. Read on to see her latest Instagram post and to learn more about the dress she chose.
Gwen Stefani's hunt for THE dress
Gwen Stefani and Blake Shelton got married on his Oklahoma ranch last summer. Since then, they've been casually sharing footage on social media from their special day. On Wednesday, April 27, Gwen took to Instagram to share a trio of videos of her looking for the perfect wedding dress.
She reveals that she found THE dress to end all dresses. The black-and-white footage shows Gwen Stefani smiling brightly as she has a good feeling about the one she chose. In the background, Bob Marley's "One Love" plays.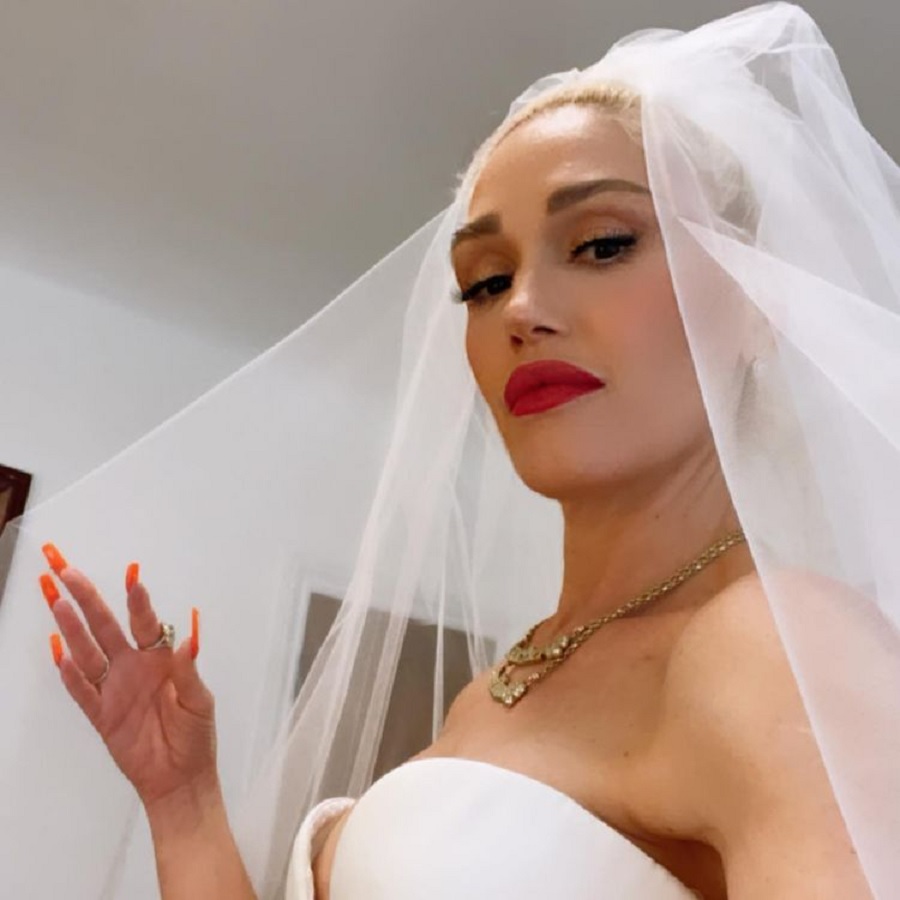 In the first clip, Gwen admitted that it was the second dress that she tried on to find "the one." The other scenes show her posing on a couch and walking around the boutique in cowboy boots. The pop star is overwhelmed by all the tulle in the skirt. But, she confidently struts around in her dress, which features a high-low skirt. Of course, she pairs the look with white cowboy boots and the rest is history.
"One year ago today I tried on wedding dresses to marry @blakeshelton gx," Gwen Stefani captioned her Instagram post.
Check out all three videos in their entirety here. Fans took to the comment section to share their thoughts. Most of them were touched by this rare and beautiful video. Others raved about how beautiful Gwen looked in each of the videos. There were also fans who thanked her for sharing this beautiful moment with them. They love it when Gwen and Blake share intimate moments.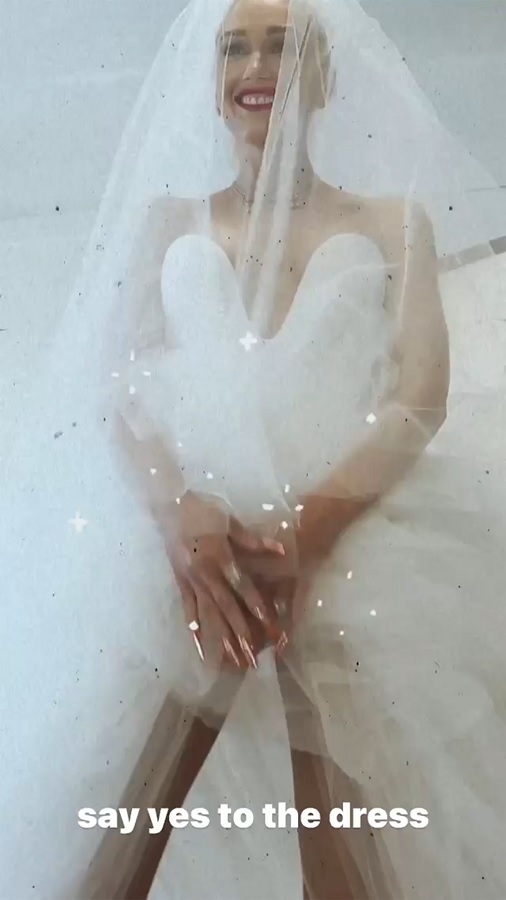 She chose custom Vera Wang gowns
Gwen Stefani didn't just pick one wedding gown. She ended up with two. One was for the ceremony and the other for the reception. Both of them were custom designed by Vera Wang. During the ceremony, Gwen wore the "high low" gown that featured a short hem in the front and low in the back made from white silk georgette.
The wedding gown also had a "sweetheart" neckline and a tulle skirt and a matching veil, which was embroidered with the names of Gwen Stefani's three sons.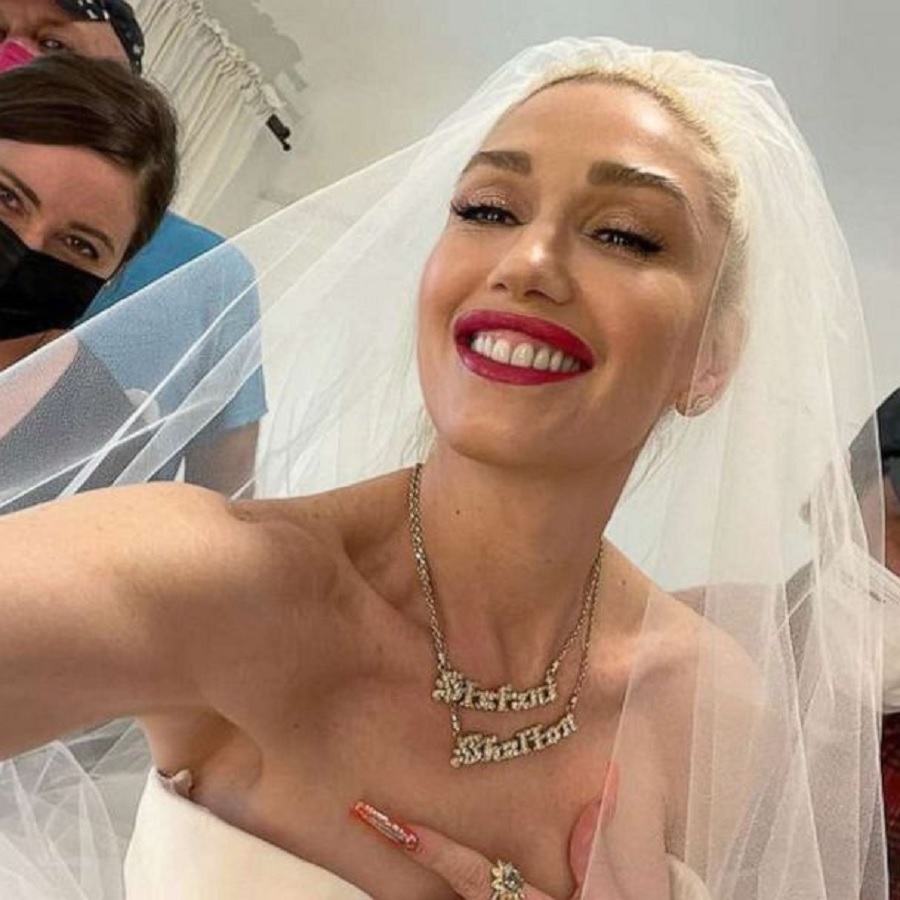 For the reception, she slipped into a strapless white mini dress, which was made from Italian silk crepe and hand tumbled tulle, per Gotham Mag. The dress featured foliage that "trickled" down the bodice, while hand-pieced crystals, silk, and sequins were on the skirt.
It also featured two lovebirds, which represented Gwen Stefani and Blake Shelton. The baby lovebirds represented her children. What are your thoughts on Gwen Stefani's wedding gowns? Sound off below in the comment section.
Check back with Country Music Alley for more news on Gwen Stefani.