Blake Shelton pulled off his "dad moves" on Instagram. The country singer took on the Lizzo TikTok challenge. Though he's not a biological father, he sure danced like one. Read on to learn about this new challenge that's taking social media by storm and to check out Blake's hilarious video.
What's the Lizzo TikTok challenge?
First, it's important to find out what's the Lizzo TikTok challenge. The powerhouse singer dropped her new song "About Damn Time" in April. Jaeden Gomez created the dance, which has received high praise from Lizzo. Gomez posted her dance video on TikTok and it caught on like wildfire.
Lizzo has also been sharing numerous videos of herself doing the dance along with her new song. She even filmed one from the Met Gala bathroom. "I told y'all I got the song of the summer," Lizzo wrote in an Instagram post last week. She shared a clip of a gallery of people performing Gomez's dance.
"We the #1 song on TikTok," Lizzo continued. "I'm posting every one that does this dance by [Gomez]."
@jaedengomezz

#duet with @lizzo AND IN COUTURE DARLING, COUTURE ✨ everyone has been SLAYINGG✨ dc: me🥹
Since then, fans joined the latest TikTok craze. Gomez also shared videos of celebrities doing the dancing, including Joe Jonas. Blake Shelton recently joined TikTok along with his wife Gwen Stefani.
He obviously caught on to the new dance craze. Shelton has had a lot more time on his hands lately. He's currently not coaching The Voice since NBC won't air a new season until this fall. It's the first time since the show started in 2011 that only one cycle will air during the TV season.
Blake Shelton is the first original coach from The Voice's first season. Earlier this year, rumors swirled that he could be leaving the show. Shelton just announced his new partnership with the show's emcee Carson Daly. So, it doesn't look like he's leaving The Voice family yet.
Blake Shelton makes TikTok cringe
Blake Shelton made good use of his time to try the new TikTok challenge. His video has since gone viral. It racked up over 2.5 million views in just a day. In Shelton's new video, he wore a backward baseball cap with a navy blue button-up shirt. He simply captioned it, "Did I do this right???"
Shelton performs his recreation of the dance, which includes a lot of arm moves. He then reposted his TikTok video on Instagram. While TikTok users said Blake Shelton reminded them of their uncle, one user on Instagram said he pulled off some "dad moves."
"Somebody get Dad off the internet😂👏👏," the fan joked.
What are your thoughts on Blake Shelton doing the Lizzo TikTok challenge? Do you agree that he has dad moves? Sound off below in the comment section.
Check back with Country Music Alley for more news on Blake Shelton.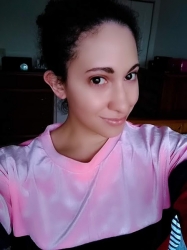 Latest posts by Chanel Adams
(see all)