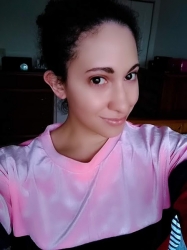 Latest posts by Chanel Adams
(see all)
Kelly Clarkson listened to her fans and delivered. At the start of every episode on The Kelly Clarkson Show, she sings her butt off as she perfectly delivers a "Kellyoke" cover. The American Idol alum has never faltered. Fans think she could sing the phonebook if she could.
Due to the ever-growing popularity of her "Kellyoke" segments, fans have been wanting a cover album from their favorite singer. Most of them want it filled with country music songs, while others would love a rock album. Kelly can sing anything — but it would be hard to include everything in it.
She's listened to her fans' pleas. Kelly Clarkson is releasing an album of "Kellyoke" covers.
Kelly Clarkson announces new project
The former Voice coach has been busy lately. Even though she's been "saying no" to some opportunities, Kelly Clarkson said yes to her fans. She released her first project since leaving the NBC singing competition. Fans are still wondering if she will release a full-length album later this year.
In an official press release obtained by People, The Kelly Clarkson Show host announced that she will release a collection of her "Kellyoke" covers in the form of an EP. The album comes out on Thursday, June 9. Unfortunately, the record only includes six popular covers she performed on the award-winning daytime talk show.
"Music is the DNA of everything I do, so when The Kelly Clarkson Show started we knew it was the perfect way to kick off every episode. Over 500 songs later and we're still not running out of amazing artists to pay tribute to. Picking just six was near-impossible, but these songs have been some of my favorites. Thanks for singing along with me!"
Kelly Clarkson just released her first recorded cover of Billie Eilish's "Happier Than Ever." Check out the song for yourself in the video below:
The complete tracklist
It's unclear whether this is the first in a series of cover albums. While fans are happy about this news, they want more from the singer. They would love to share their input if she's still listening. However, most are happy that she's releasing a cover alum at all.
Here is the complete tracklist:
"Blue Bayou" by Linda Ronstadt
"Call Out My Name" by The Weeknd
"Happier Than Ever" by Billie Eilish
"Queen of the Night" by Whitney Houston
"Trampoline" by SHAED
"Fake Plastic Trees" by Radiohead
As you can see, there are no country covers. It's still likely that Kelly Clarkson will still release her first-ever country music album or at least a country cover album. Most fans are excited about this latest news, especially if this means more music from the pop star.
Nothing better than a @KeithUrban #Kellyoke! pic.twitter.com/QFdu6m9jcQ

— The Kelly Clarkson Show (@KellyClarksonTV) May 25, 2022
What are your thoughts on Kelly Clarkson's new cover album? Are you disappointed? Do you want more from her? Sound off below in the comment section.
Check back with Country Music Alley for more news on Kelly Clarkson.